The Place to Deliver on a Past Promise Made to a Patient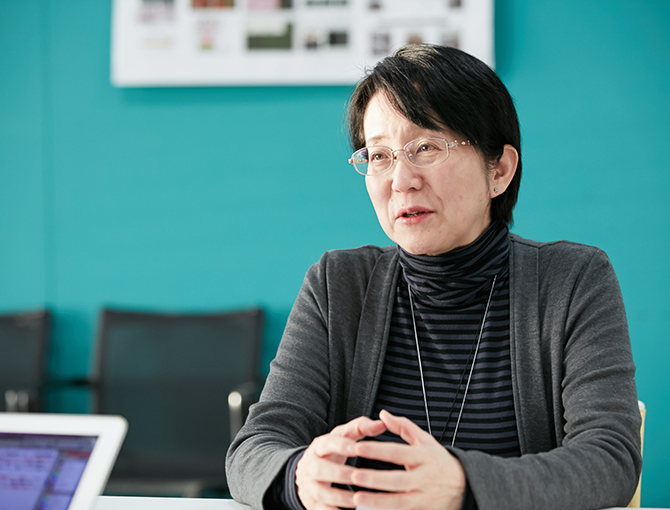 MASAYO TAKAHASHI, M.D., Ph.D.
President
Vision Care Inc.
PROFILE
After she received her M.D. and Ph.D. from Kyoto University, served as an assistant professor in the Kyoto University Hospital. Discovered the potential of stem cells as a tool for retina therapy when she moved to the Salk Institute, U.S. She joined RIKEN in 2006, her team launched a pilot clinical study using iPS cells first in human in 2013. She started a new carrier, a president of startup company; Vision Care Inc., to proceed implementation of clinical therapy.
Milestones Taking Place at Kobe Biomedical Innovation Cluster
In 2006, I relocated to RIKEN's research lab at the Kobe Biomedical Innovation Cluster. For over a decade now, we have made many significant achievements.

One such achievement occurred in September 2014, when autologous iPS cells were successfully transplanted into a patient with age-related macular degeneration, a first for the world. In 2017, we successfully performed a transplant using iPS cells from another person. Follow-up observation was positive, with the safety of both individuals confirmed. As a result, retinal regeneration treatments have made significant progress towards clinical application. With steady research progress, in 10 years' time, we may be able to perform simple surgeries to cure previously incurable eye diseases caused by retinal pigment epithelial cell disorders.

The opening of the Kobe Eye Center in December 2017 marks another significant achievement. Facilities combining ophthalmology clinics with visual pathology research are very common overseas. My desire to create something like this in Japan dates back to my time working as an ophthalmology clinician at a university hospital. The realization of the Kobe Eye Center is a true dream come true.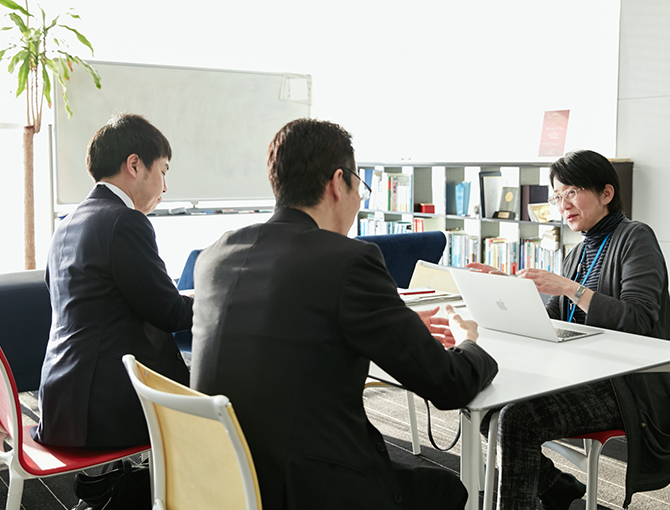 Today, the Kobe Eye Center is the site of a wide range of research including AI-based biology research, autonomous driving research to help those with visual impairments, and other research that involves the social sciences. I only want one thing: to achieve a society where those with visual impairments can live without feeling like they are disabled. All the staff at the center share this goal, with research activities exceeding the framework of one's specialist field or organization.
So Much Work Goes into Supporting Our Research
I believe that both establishment of the Kobe Eye Center and the success of the world's first transplant procedure are a result of the wonderful research environment at KBIC and all the people providing support behind the research.

The first thing that surprised me upon coming to Kobe was the near perfect arrangement of equipment and facilities required for everything from basic to clinical regenerative therapy research. Having the opportunity to use these facilities in any capacity really got my research off the ground.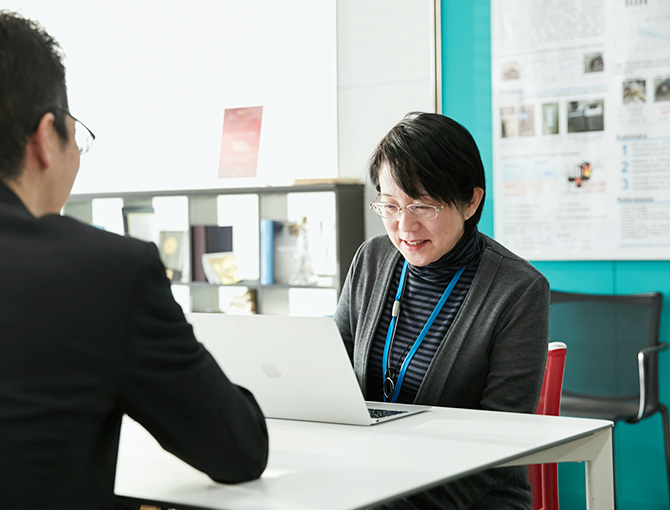 I was also surprised by the flexible and swift support provided by the city of Kobe, who is backing the cluster's operation. No one says no to a new idea; they are always looking ahead. Instead of coming up with reasons not to do something, they are thinking of ways to make things happen. The speedy decision-making and execution abilities are not found anywhere else, and they provided significant drive to advancing projects.

When it comes to personnel, experts from various fields are on site, working to complete the mission assigned to them at each station. Being surrounded by these incredible, irreplaceable people gave me space to freely think.
The Waiting Patients Who Believe in Me
When conducting research, it is not uncommon to face many hardships and difficult choices. During these times, it is the waiting patients who lift me back up with their belief in me. I will never forget the promise I made to a patient as a clinician at a university hospital: They may say it's untreatable, but I will find a treatment for your intractable disease. To keep the hope alive, my mission is to move forwards without resignation, regardless of how difficult it may be. There will be a day when I can provide joyful news to my patients. With KBIC's support for realizing my two dreams, I am sure that such day is not far away.