KBIC
Benefits

1. Subsidies
As a city that is committed to remaining a leader in advancing biomedical technology and healthcare, Kobe City offers a variety of incentives for foreign companies to set up businesses in Kobe. These subsidies include: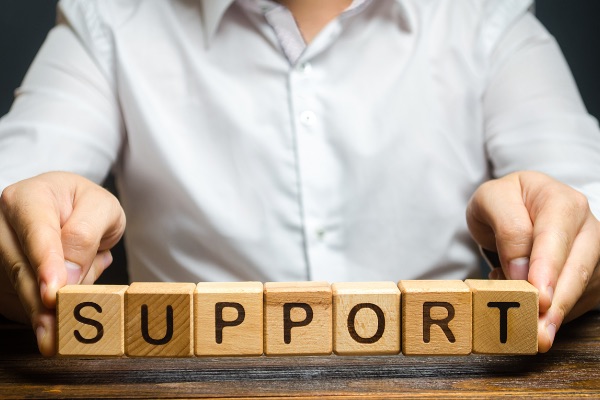 Assistance for companies that promote job generation in manufacturing industry clusters
Office and lab rental assistance to promote the establishment of new industries, with an emphasis on medicine, health and welfare sectors
Preferential tax treatment for fixed asset taxes, business office taxes, and urban planning taxes
Special office rental assistance
Subsidies for market research and related expenses (Hyogo Prefecture)
Subsidies for company registration and related expenses (Hyogo Prefecture)
Various other subsidies for startups, land acquisition, and more
For more information about the specifics of subsidies and other incentives through Kobe, please check.» global.kobe-investment.jp
To chat with one of KBIC's Center for Cluster Development and Coordination in English about eligibility, conditions, amount of subsidies and other matters, please fill out the form and click here. We will get back to you shortly.» contact
2. World - Class Research and Facilities
With about 370 cutting-edge research centers, highly specialized hospitals, biomedical companies and universities who have opened offices here, KBIC provides an unparalleled environment for innovation and discovery. Due to the clinical and research-friendly environment and the support of such prominent institutes as the Translation Research Center for Medical Innovation (TRI), among others, KBIC has been the springboard for such world-renowned, groundbreaking innovations as: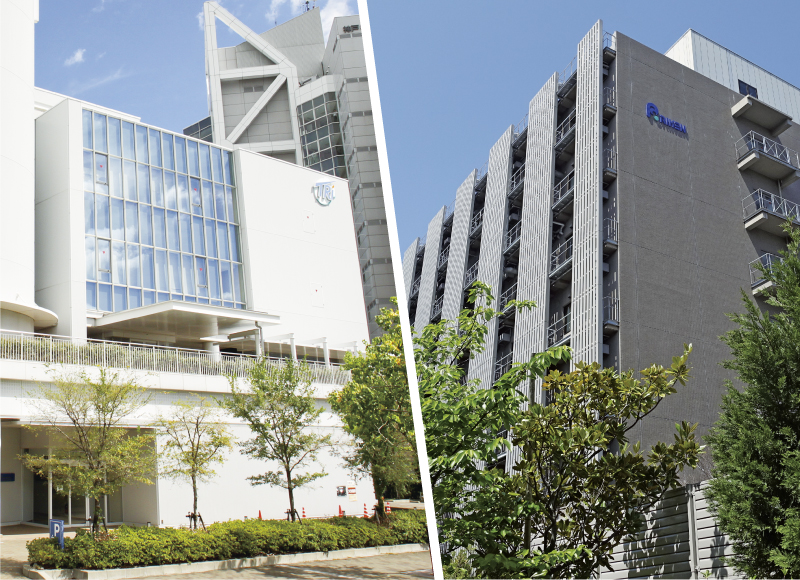 The world's first clinical trials using induced pluripotent cells (iPS) (still ongoing), which led to the first-ever transplant of an iPS stem cell into a human patient with age-related macular degeneration. At present, after one year of follow-up, safety was confirmed, and the monitoring is ongoing. (Result of collaboration among KBIC, RIKEN, the Institute of Biomedical Research and Innovation, and the Kobe City Medical Center General Hospital, among others)
Use of the ultra-high-speed computation system with information technology for state-of-the-art simulations in drug discovery and other healthcare challenges. The supercomputer Fugaku has been operational since 2021 with enhanced capability that is 40-120x faster than its predecessor. The Fugaku is the top-rated supercomputer in the world for AI and data science research.
KBIC contains some of Japan's leading wet laboratories, along with rental labs and offices for advancing R&D for practical applications of regenerative medicine, for drug discovery ventures and more. Please see here for more details.  » fbri-kobe.org
Engaged in such groundbreaking areas as genome-related research
For more detailed information about our facilities, institutes, and specialized hospitals, click here: » fbri-kobe.org
3. Collaboration & Interaction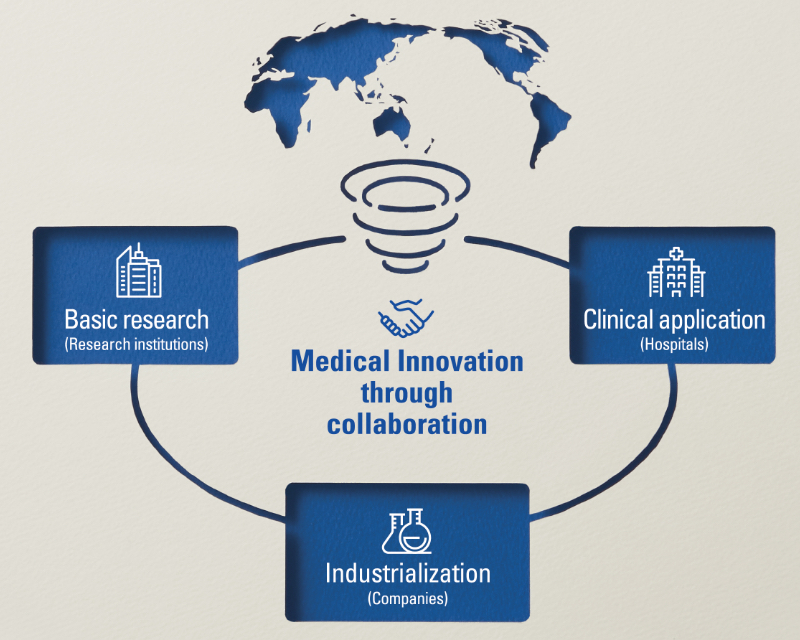 New Healthcare Solution Model
- By promoting integration and collaboration among the industrial, governmental, academic, and healthcare sectors, KBIC has created a new and unique model for healthcare solutions, which together with its high concentration and diversity of specialized hospitals and research institutes, is capable of grasping and responding quickly to challenges faced by hospitals and the healthcare industry. The inclusion of all sectors involved in the innovation, development, and commercialization of healthcare products and technology offers a unique opportunity to have contact with and input from all major players in one place.
Interaction & Networking Opportunities. - KBIC clusters 8 medical and research institutes that provide highly advanced medical treatments and help translate basic research into commercial products. This is accomplished through a variety of diverse networking and information exchange formats and opportunities, such as:
Regular study sessions held on themes related to various topics
Cluster-based gatherings where researchers and KBIC company members make presentations about their respective projects
Platform seminars that provide the most recent information about regulations and hot topics in the healthcare industry
Medical field innovation programs that explore needs and bridges to companies
Open Innovation Café that provides regular lunch time brief talks by researchers about their projects
Business networking opportunities such as drug discovery forums, simulation school, and step-up seminars
Click here for information about future events.» News and Events


Coordinators - International Bridging. The coordinators in FBRI's Center for Cluster Development and Coordination, all of whom have strong backgrounds and extensive experience in the healthcare sector, provide bridging for hospitals' needs, seeds, and corporate technology and capabilities. This support is often in the form of introductions or referrals to relevant hospitals, research centers and other facilities and organizations. This international bridging service can be provided in English. Click for more information.» Benefits
4. Business Support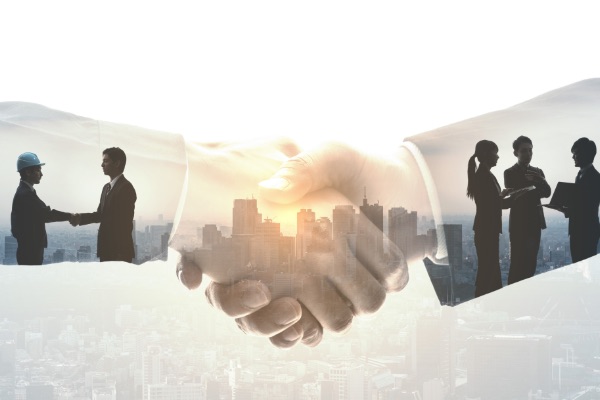 KBIC offers support to its corporate members and affiliated institutes, hospitals and bioclusters through FBRI's Center for Cluster Development and Coordination. This Center was created to provide assistance to KBIC-based companies and local SMEs and universities in their business projects as well as promoting collaboration between KBIC and international bioclusters, and facilitating trans-sector partnerships. Essentially, it acts as a liaison between and among KBIC-based entities and local partners.
With a dedicated of 15+ staff, who are professionals in the bio, healthcare, and medical professionals, the center is familiar with medical and pharmaceutical regulations in Japan and is well-connected in the bio, healthcare and medical fields. The staff is available to provide assistance and guide you through the ins and outs of business in Japan, all in English.
For detailed information about business support coordinator, click here.» CCD

For any inquiries or to make an appointment, please fill out this form and click here.» contact
5. On-site PMDA Consultation
The Pharmaceuticals and Medical Devices Agency (PMDA) is the agency responsible for ensuring the safety, efficacy and quality of pharmaceuticals and medical devices in Japan. KBIC's PMDA Strategic Consultation Cooperation Center was established in October 2013 as a base for regulatory affairs consultation in KBIC. On the third Wednesday of each month (in principle), the staff from PMDA offers on-site, comprehensive consultation on regulatory science (RS).
Coordinators from our Center for Cluster Development and Coordination can provide language support in English before, during, or after the consultation. This is a complimentary service provided to our KBIC members.
Click here for more information about the PMDA.» PMDA
If you would like more information about this service, please click here and fill out the form. We will get back to you shortly.» contact
6. International Biocluster Collaboration
KBIC's international collaboration and development is facilitated by FBRI through a series of ongoing projects and partnerships with overseas bioclusters to create new innovation and synergies and generate both inbound and outbound business opportunities.

With the paradigm shift in the healthcare sector to cross-border and cross-disciplinary synergies, strengthening cooperation with overseas biocluster partners and enhancing its international presence and network is of paramount importance to KBIC going forward.
KBIC currently has international collaborative projects and projects with: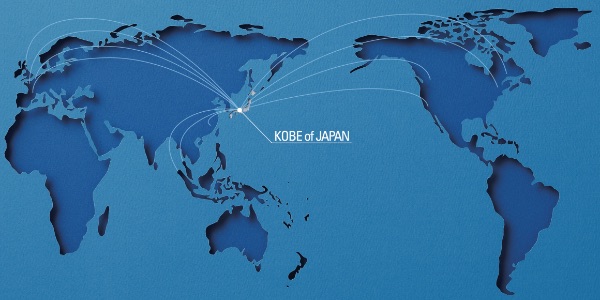 Biocom, the largest biocluster on the West Coast of the United States, comprised of 800+ members
University of California San Diego, Scripps Research Institute, ranked as 6th for "High-Quality Science Research" by Nature magazine
Multiple life science bioclusters in the EU including Belgium, the UK and Germany
Prominent research institutions and life sciences R&D and commercialization hubs in Asian countries such as Singapore, Taiwan and Thailand
For more details, click here.» Bioclusters & Other Partners
7. Kobe - A Great Place to Live and Work
Located in Western Japan, Kobe is an ideal place to launch and grow a business. In addition to being world-renowned as a technological powerhouse, Kobe also offers global businesses many growth opportunities in its thriving economy. Kobe has become known as a world-class hub for creation and innovation in the healthcare sector.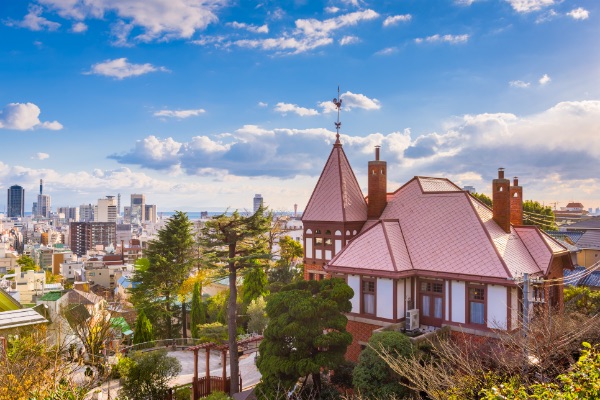 In addition, to being home to many multinational life science giants as Eli Lilly and Sysmex, Kobe also actively supports venture and startup companies. In fact, Kobe has formed a partnership with Silicon Valley-based 500 Startups, a seed-stage investment firm, on a startup accelerator to generate a stream of new young companies, both inbound and outbound. Click here for a list of foreign companies doing business in Kobe: » foreign companies in Hyogo
In addition to its attractions as a business base, Kobe has all of the amenities of a first-class international city. As one of the first cities in Japan to open its port to the world during the Meiji era, Kobe has played a major role in the internationalization of commerce in Japan. This has led to the creation of a highly livable city whose quality of life rivals that of Tokyo or Yokohama.
With more than 100,000 foreign residents, Kobe boasts a multitude of culinary and cultural attractions, yet it still has easy access to its surrounding natural attractions, including the Mt. Rokko mountain range.
Kobe and surrounding areas are home to more than 6 international schools. Residential options range from sleek, modern high-rise apartments to cozy, residential neighborhoods with short commuting times.
For more details about what is special about Kobe as a place to live and work, please check out these websites:
1. Invest in Kobe:» kobe-investment.jp
2. Hyogo-Kobe, Best Portal Zone:» hyogo-kobe.jp
8. Convenient Location.
KBIC is less than 10 minutes from the Kobe Airport, 30 minutes by ferry from the Kansai International Airport, and 25 minutes to the Shin-Kobe Shinkansen station with access to all major destinations in Japan. Click here for more details.» Access