About KBIC - Japan's Largest Biocluster Innovation Community
From Recovery to
Global Blockbuster Biocluster Status


Founded in 1998 in the aftermath of the devastating 1995, 6.9 magnitude the Great Hanshin-Awaji Earthquake and funded by the City of Kobe to revitalize Kobe, in just 20 years KBIC took on the unprecedented and herculean task of forging a foundation for the future of the healthcare industry at a time when there was no model for such an endeavor. KBIC has now become a global blockbuster biocluster and a model to other bioclusters in Asia and elsewhere.
KBIC offers a platform of networking for about businesses and institutes in their pursuit of innovative collaboration and groundbreaking discoveries in a wide spectrum of medical, pharmaceutical, and biological fields, including the medical device and regenerative medical fields. KBIC's foremost mission is to enhance human health and vitalize the global healthcare industry through collaborative ties between and among those in the business, academic, governmental and healthcare sectors.
Japan's New Blockbuster Biocluster Hub
- Leading Japan in the 21

st

Century
KBIC, the largest biomedical cluster in Japan, is the innovation arm of the City of Kobe to foster innovation and collaboration among its members and affiliates to ensure a thriving biomedical industry. It is centrally located on an open-campus on Kobe's Port Island, a convenient 10 minutes from the Kobe Airport and 25 minutes to direct access to the Shinkansen. Click here for more details. » Access
KBIC currently boasts a concentrated network of close to about 370 companies, universities and research institutes, and specialized hospitals, in addition to a growing network of international biocluster partners, who are all focused on the development of innovative medical technology and pioneering discoveries through collaboration. Leading institutes at KBIC include Riken Center for Biosystems Dynamics Research, Japan's largest comprehensive research organization. Our corporate members range from promising startups, such as Bio Palette, to leading multinational healthcare giants, such as Boehringer Ingelheim. Click here for more details.
» Company Search» Our Facilities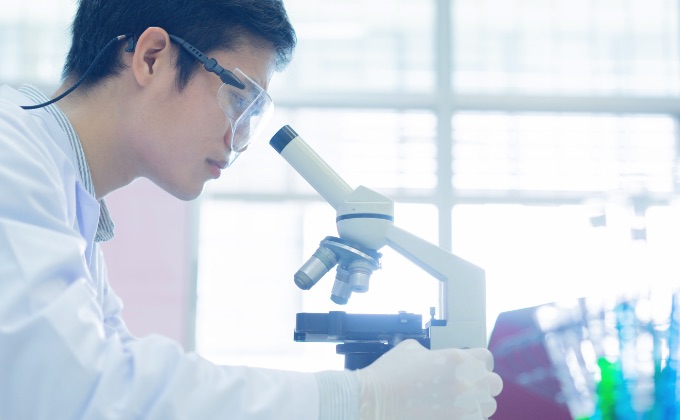 With more than JPY 633.7 billion in public investment, primarily from the City of Kobe, KBIC has grown to become Japan's largest biocluster hub, employing 12,400 people (including 2,700+ researchers and 3,400+ healthcare professionals) and generating estimated cumulative revenues of approximately JPY 156,200 million to the City of Kobe as of 2020.
As the reputation of KBIC has grown, so has the number and diversity of its affiliate companies and research institutes.
Spirit of Collaboration and Innovation
- Major Achievements
Experience shows that science and industry both thrive where there is a supportive, collaborative ecosystem that fosters and promotes an innovative environment and creates a sense of shared vision. Working in an intense, integrated, connected way creates new synergies among academia, businesses, and government. To date, KBIC's successful formula has generated numerous startups, who now comprise more than 10% of all of KBIC's member companies, as well as successful product launches. Click here for details. » Major Achievements
Select major groundbreaking achievements include:
Dr. Tasuku Honjo, the President of FBRI, and 2018 Nobel Laureate in Medicine or Physiology, for the discovery of a protein that has proved effective in cancer treatment
Location of first clinical experiments for induced pluripotent cells (iPS cells)
Generation of numerous startup companies in such diverse fields as regenerative medicine, bio/pharmaceuticals, medical devices, healthcare, nursing and cancer
Collaboration with WHO (Kobe) for integrated dementia detection and diagnosis model
Collaboration with the 500 Kobe Accelerator Program together with 500 Startup, a Silicon Valley early-stage venture fund, to target new health/technology businesses
KBIC's Mission

- Global Biocluster Player

Now that KBIC has established its pre-eminence as a major player among bioclusters in Asia, it now aims to expand its presence as a global powerhouse. Key among the initiatives in this regard is increasing and strengthening its network of international partners. To maximize synergies and collaboration, KBIC is currently partnering with internationally recognized bioclusters, institutes, and others in such countries as Belgium, Germany, the U.K, the United States, Taiwan and China. Click for more details. » Bio & Healthcare Partners
Relationship with
FBRI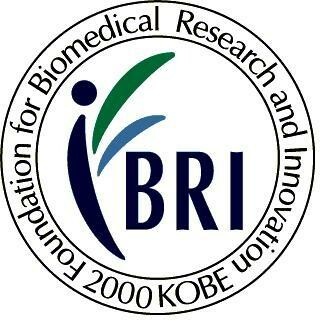 KBIC is also the home of the Foundation for Biomedical Research and Innovation at Kobe (FBRI), which vigorously pursues biomedical cluster formation in Kobe through advanced clinical research and other efforts and serves as the main organization supporting KBIC. FBRI is led by Dr. Tasuku Honjo, the winner of the 2018 Nobel Prize in Medicine or Physiology. FBRI provides seed-to-launch commercialization advice and support for venture and startups. Click for more information. » FBRI's website