ABOUT KBIC
ABOUT
Kobe City launched the "Kobe Medical Industry Development Project (currently KOBE Biomedical Innovation Cluster)" as part of earthquake reconstruction projects to revitalize Kobe's economy after the Great Hanshin-Awaji Earthquake that hit Kobe on January 17, 1995.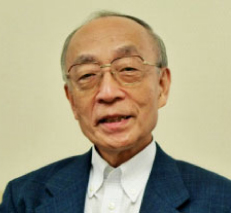 Dr.Imura
In October, 1998, Dr. Hiroo Imura, honorary chairman of the Foundation for Biomedical Research and Innovation (director of Kobe City Medical Center General Hospital at that time) together with deans from the medical departments of Kyoto University, Osaka University and Kobe University, president of the National Cardiovascular Center (currently National Cerebral and Cardiovascular Center), Kobe Medical Association, and Hyogo Prefectural Government established the "Kobe Medical Industry Development Project Discussion Group." The project team chaired by Dr. Hiroo Imura held a series of discussion on basic framework of the "Kobe Medical Industry Development Project."
Objectives and Core Functions of KBIC
Objectives

・Creation of employment and revitalizationof Kobe′s economy
・Promotion of citizens′ health and welfare
・Contribution to the improvement of merdical standards in Asian countries

Core functions
Since then, realizing the importance of life after the devastating earthquake, Kobe City has put its efforts to establishing a center of excellence for research and development of state-of-the-art medical technology on Port Island, Kobe, and integrated medical-related industries, which are considered growth industries of the 21st century, with the aim to create new industry, protect the lives of citizens and contribute to a global society.
The project was also positioned as a National Urban Revitalization Project that endeavored to establish the first "Life Science (Health Science) Cluster" in Japan.

Twenty years have passed since the vision was launched. During this time, the KBIC has progressed to be the largest biomedical cluster in Japan by gathering nearly 350 advanced medical research institutes, highly specialized medical institutions, corporations and universities (as of Dec 2017).
MEMO
"Cluster" is defined as "bunch," "group" or "mass." Like KBIC, a cluster represents a complex of research institutes, corporations and organizations.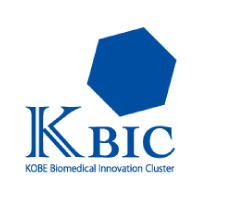 Logo Mark
The KBIC logo was adapted from the hexagon-shape of Kobe Port Island, and represents the six strengths of Kobe; "urban infrastructure," "culture," "nature," "people," "enterprises" and "administration."