Welcome to Current and Prospective

Bio & Healthcare Partners!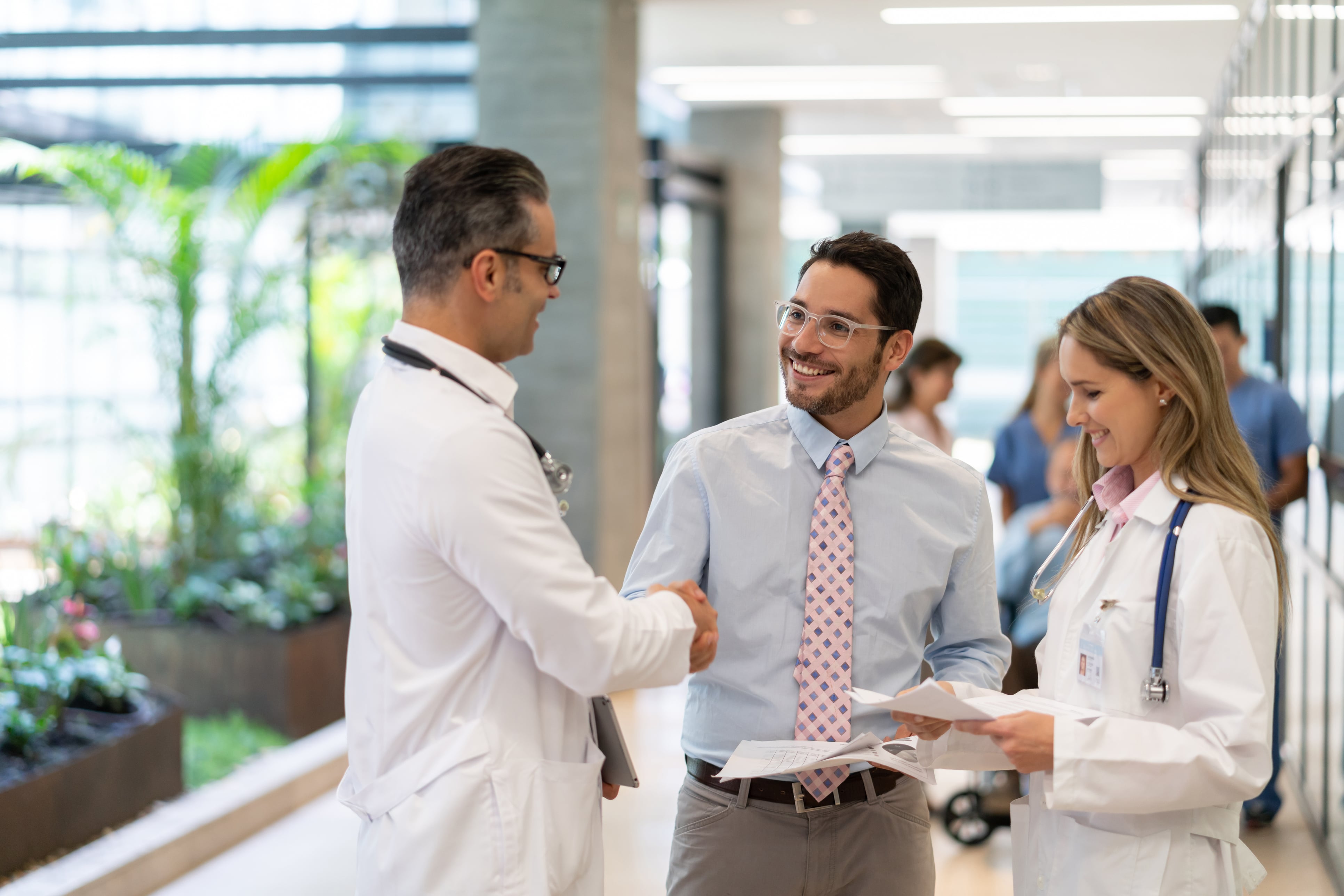 What is KBIC? KBIC is a concentrated network of companies, research institutes, and others engaged in healthcare initiatives, with an emphasis on the research and development of medical devices, drug discovery/ biotechnology, and regenerative medicine, among others.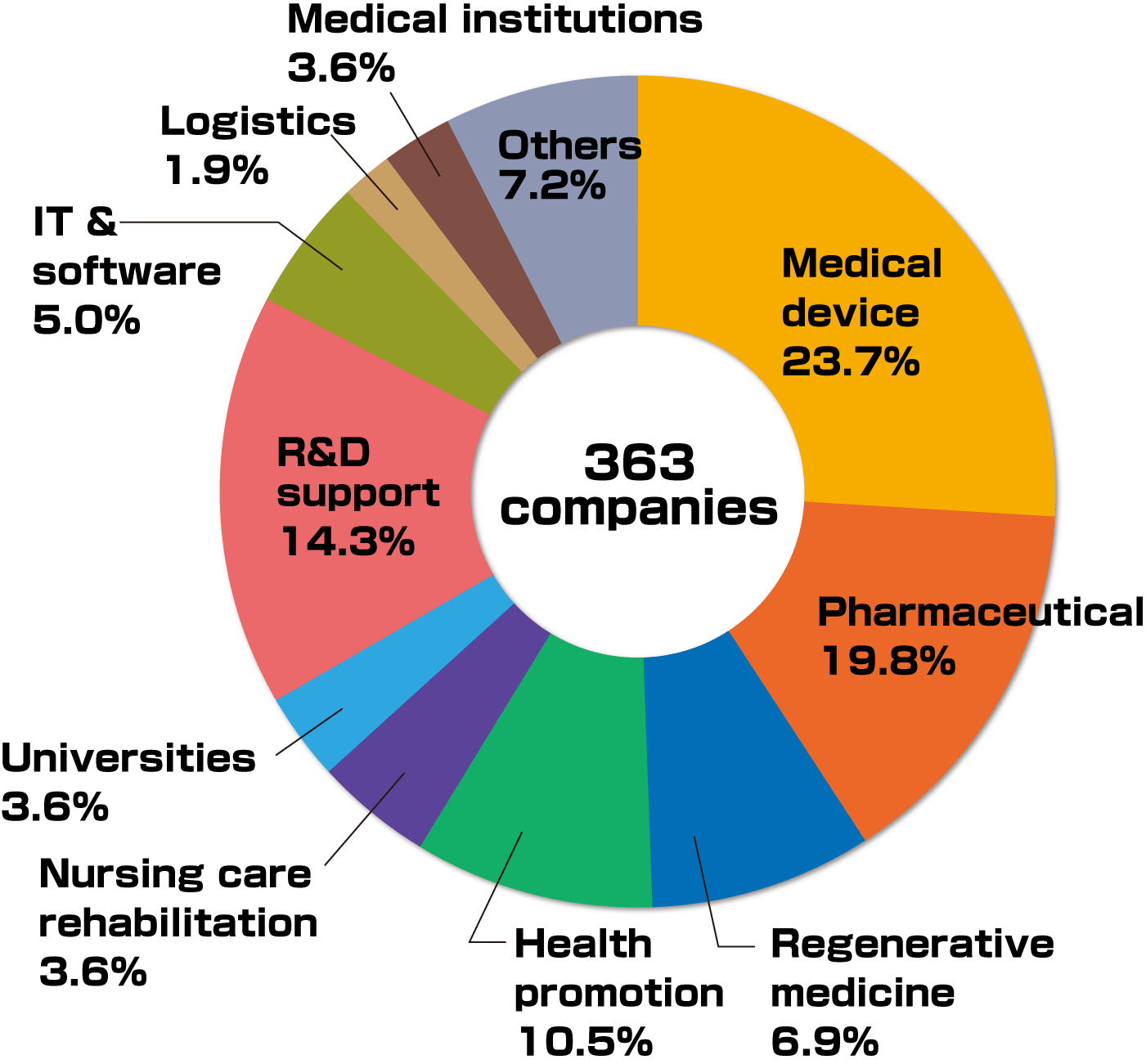 Innovative Environment. KBIC has created a supportive environment that fosters and promotes innovation and collaboration between and among companies and academic institutions such as RIKEN as well universities, hospitals, and the governmental sector. KBIC provides a unique climate that facilitates business expansion and product launches in Japan as well as overseas. For more information about KBIC's achievements, click here.
» Achievements
Members. Since KBIC's beginning in 1998, it has attracted 370 approx. cutting-edge research institutes, highly specialized hospitals, biomedical and life science companies, and universities. Companies range from pharma giants, such as Boehringer, to numerous startups (approximately 20% of all members). With members from the United States, Italy, China, Switzerland, Germany, Korea, Belgium, and the U.K, among others, KBIC has become a prominent biocluster of international stature. For more details about our current members, click here.» Company Search
Current Biocluster and Other Partners. KBIC is involved in a series of ongoing projects and partnerships with overseas bioclusters, governmental agencies, various research institutes and hospitals to create new innovation and synergies, and generate both inbound and outbound business opportunities. KBIC has a robust partnership with bioclusters in the United States, Belgium, Germany, the United Kingdom and elsewhere.» Our Partners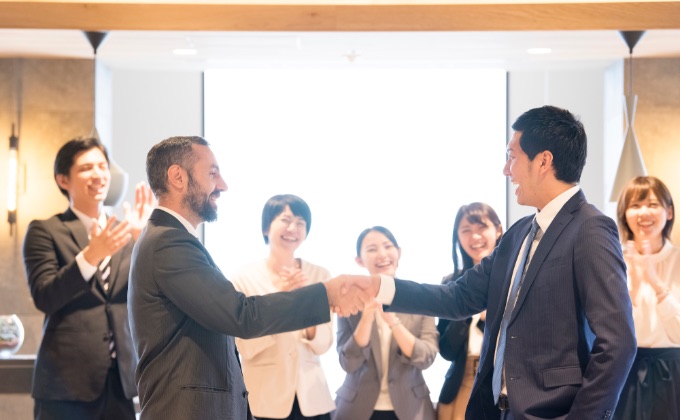 In addition, KBIC actively partners with governmental and other entities to create new innovation and business opportunities for our KBIC members and partners in such countries as Singapore, Taiwan, Thailand and China. As the healthcare industry continues to globalize and KBIC continues to serve as a leader among international bioclusters, our international network will continue to expand, and along with that, so will innovation and business opportunities. Click here for details.» International Biocluster
Close Governmental Relationship. Since KBIC was designated as a "National Strategic Special Zone" by the Japanese government in 2014, and since it is operated by Kobe City, it enjoys a uniquely close relationship with the Japanese government. This "National Strategic Special Zone" system was created to spur economic growth by relaxing certain regulations in designated areas.
Benefits. Our biocluster enjoy such benefits as:
World-class research institutes and facilities
Business and networking support from FBRI cluster coordinators with expertise in a wide range of areas » Benefits
Extensive collaboration and interaction with other members
Diverse interaction and networking opportunities with KBIC members and others Click here for more benefit  » Benefits
Click here for more information about;
The benefits of becoming a biocluster partner at KBIC » Benefits
Networking & Event opportunities » Top