Bringing smiles to the world with a new drug from Kobe with major achievements in drug discovery targeting kinases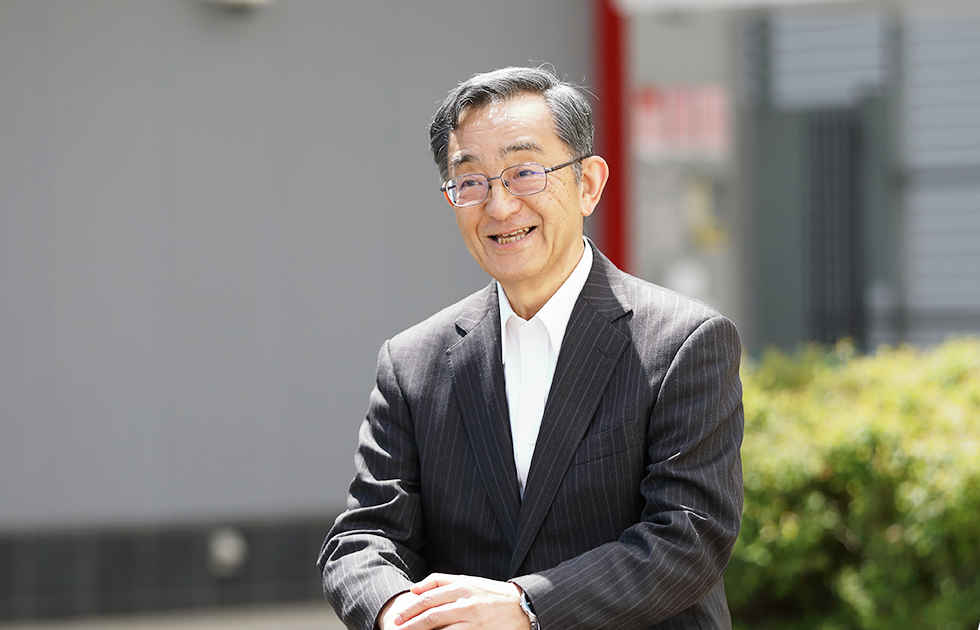 Kohichiro Yoshino
President & CEO
Carna Biosciences, Inc.
PROFILE
Kohichiro Yoshino received his master's degree in engineering from the Tokyo Institute of Technology in 1974. In April of the same year, he joined Kanebo Ltd. and he was engaged in drug discovery research as a medicinal chemist in the Pharmaceutical Research Laboratory. He then engaged as Head of the Cancer Research Institute Group and Director of the Resource Discovery Research Department, Drug Discovery Research Institute. In 1999, he was appointed Director of the Pharmaceutical Research Laboratory of Japan Organon Co. In 2003, he spun off from Japan Organon Co., Ltd. and established Carna Biosciences, Inc. with 19 members from the Pharmaceutical Research Center, leading the company as President and CEO.
Independent biopharmaceutical company spun-off from laboratory of pharmaceutical company
We want to continue our research without any restrictions. Nineteen members from a laboratory of a foreign-owned pharmaceutical company shared this thought and got together to form Carna Biosciences in April 2003. Kobe Biomedical Innovation Cluster was the starting stage.

At that time, it was popular for start-up biopharmaceutical companies to spawn from universities, and it was said to be the "dawn of start-up biopharmaceutical companies". As if thrust into a new generation, we left our familiar lab in Osaka and began to face new challenges at the Kobe Port Island incubator.

The target of our research activities was kinase enzymes. Among the 60 trillion cells that make up the human body are 518 types of kinases. They fulfill an important role in providing signals for cell growth and division. These kinases mutate due to different factors, causing abnormal cell growth and division. This leads to diseases such as cancer or rheumatoid arthritis.

Carna Biosciences engages in drug discovery research targeting kinases to discover the innovative drug candidates that are potentially effective for treating diseases for which effective treatments do not yet exist, such as cancer and autoimmune diseases. The company works with domestic and overseas pharmaceutical companies to deliver those drug candidates to patients, aiming to contribute to the health of people around the world.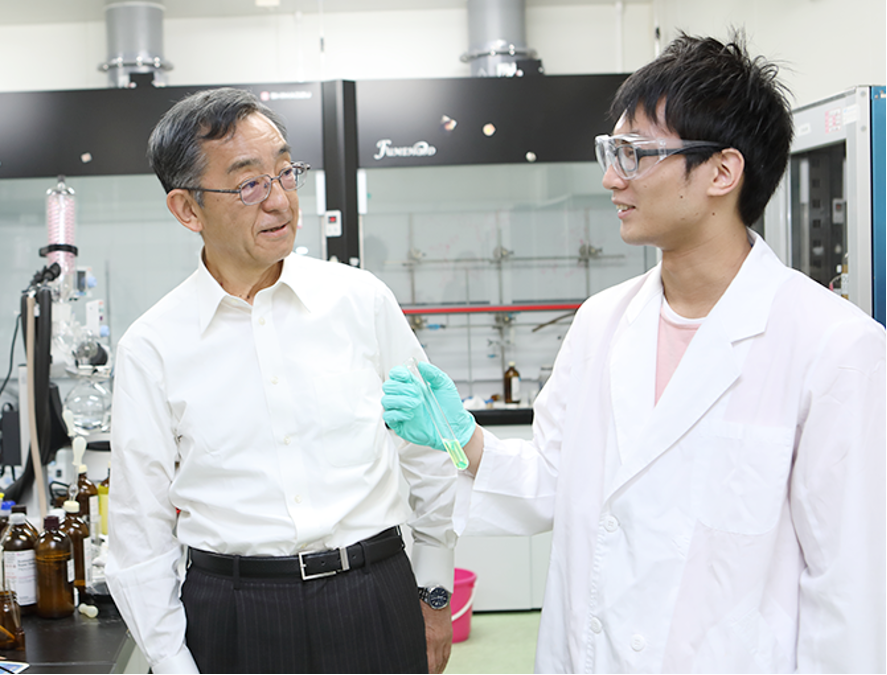 Carna Biosciences has a rich drug discovery pipeline and performs clinical trials on drug candidates developed in-house.
Our research provides steady results, and our drug discovery pipeline (for new drug candidate compounds), which receives attention from pharmaceutical companies around the world, continues to expand. We have provided licensing rights for the development and commercialization of our drug discovery programs to several pharmaceutical companies. Additionally, clinical trials are underway domestically and overseas for three programs in the pipeline that were developed by our lab: AS-0871, AS-1763, and AS-0141. AS-0871 is a new drug candidate compound that inhibits the BTK kinase, and it is under development for immune disorders and inflammatory disorders. AS-1763 is also a BTK inhibitor, and it targets blood cancers. AS-0141 inhibits the CDC7 kinase, and it is under development for solid cancers. Our drug discovery pipeline continues to expand with compounds that have the potential to become "blockbuster drugs (new drugs that exceed 100 billion yen in yearly sales)", and Carna is reaching an unprecedented period of activity.

The advantage of a biopharmaceutical company spun-off from the lab of a pharmaceutical company is the ability to bring together elite individuals from various specialized fields such as medicinal chemistry, molecular biology, evaluation/analysis, patent strategies, etc., to perform research and development with an eye on commercialization. This advantage will further evolve in the future.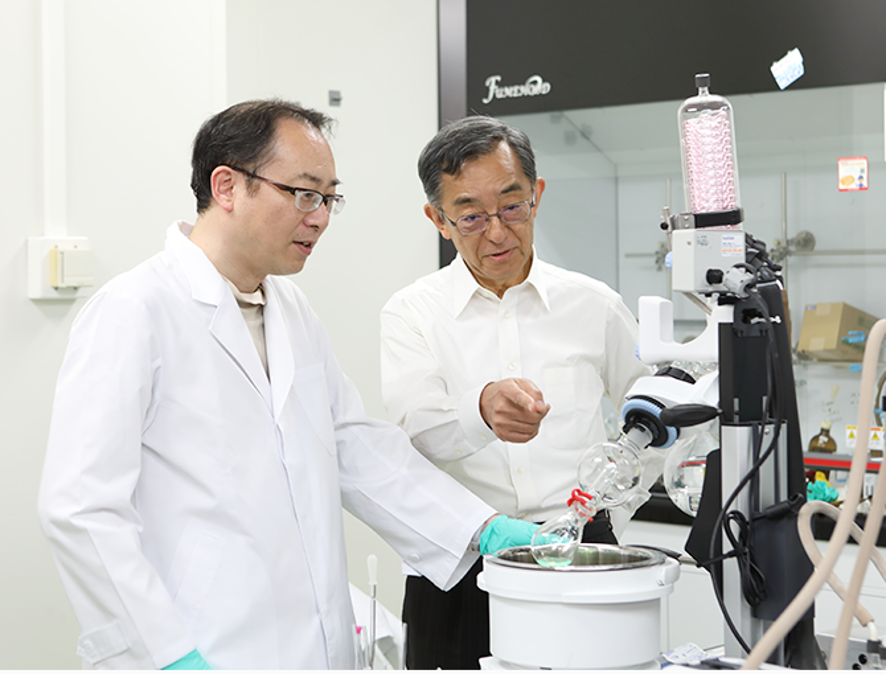 Working towards the discovery of a world-recognized blockbuster drug
When the company was founded, many biopharmaceutical companies were being started from universities. Incubators were mostly small offices that could accommodate only a small number of people. The reason Kobe was chosen as the stage for the startup was because there were no other facilities in the Kansai medical cluster that could accommodate our comparatively large group of 19. Thereafter, Carna would steadily grow and reach a member count of over 70. The workspace also more than doubled in size. As a spin-off biopharmaceutical company, we can increase space according to company growth, and the Kobe Biomedical Innovation Cluster, which provides easy access to the world, is the perfect cradle to support growth.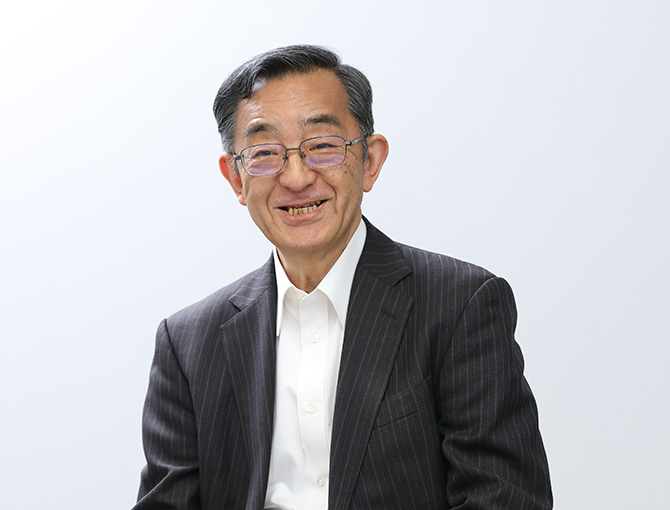 I have watched Kobe grow over many years, and my dream is to create new blockbuster drugs from here that gain attention worldwide. I also think that a Nobel Prize will no longer be just a dream. "Thanks to you, my life was saved." We will continue our research for patients around the world who wish for the day to come where they can smile with such happiness.