COMPANY LIST
Business Expansion
on Kobe's Port Island
368
companies
as of December 31, 2019
KOBE Life Science
Cluster Company List
Companies listed in this brochure are participants of the Kobe Medical Industry Development Project and operating on Kobe Port Island. Companies are divided into each categories by their major business field on Kobe Port Island. In the case they have other business fields, it is shown in the miner field.
Search by Company name & Keyword
Business

Location

Initial
Asahi Lab Commerce, Inc.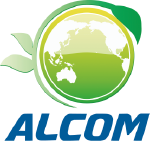 Major field:Chemical synthesis
Miner field:Drug discovery
Miner field:Distributer
Import state-of-the-art scientific instruments and sterile consumables and sell them to Academia and industries.
Overview
Asahi Lab Commerce, Inc. is one of leading distributors in the market of life science and bio science. We cover entire Japan providing sales, technical service and application. We represent unparallel products from EU, US and Asia to contribute life science and bio science field in Japan. We are always close to the clients and aim to have customer's satisfaction not seeking only for profit.
Product / Service / PR
・The Benchtop NMR Spinsolve does not require He / N2 gas. Measurement is
 possible anywhere if there is a power supply.
 Monitor reaction processes in real time. 43MHz 60MHz 80MHz nuclide can add 3
 nuclides from 13C, 31P, 11B etc. based on 1H19F.
・The Netherlands Flowid SpinPro is a hybrid synthesizer with centrifugal force and
 flow, suitable for slurry and high viscosity samples.
・UK HEL manufactures products that excel at high-temperature and high-pressure
 reactions, such as gas-liquid mixing flow system FlowCAT and batch type HP
 ChemScan.
・UK Asynt manufactures compact CSTR fReactor, US Celltreat manufactures sterile
 disposable products, and offers serological pipettes, bioreaction tubes, pasteur
 pipettes, cell culture dishes, microplates, cryogenic tubes, and various bottles.
Bayer Yakuhin, Ltd.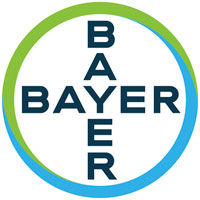 Major field:Assisting businesses, Rental Laboratories and offices
Miner field:Drug discovery
Operation of CoLaborator Kobe, an incubation space with fully-furnished lab and office infrastructure.
BioResource Innovation Hub in Kobe (BRIH-K)
Major field:CRO
Miner field:Drug discovery
Miner field:Diagnostic agent and device
Searching for R&D needs involving bioresources and ancillary clinical information, management of joint research
Overview
BRIH-K explore various needs related to new treatment and diagnostic methods obtained by pharmaceutical companies and R&D institutions.
By sharing these needs with the BioResource Center in Kobe university, BRIH-K intends to effectively accumulate and supply bioresources and contributes to maximize the outcome and value of R&D by management of joint research. In addition, BRIH-K will also propose to R&D institutions the use of bioresources extracted from needs and ideas in clinical settings.
Product / Service / PR
We are promoting a needs-driven bioresource business that dramatically increases the utilization of bioresources and are creating a framework taking into ethical consideration in collaboration with Kobe University. In addition, by managing joint research, we will streamline various procedures related to use bioresources and support the promotion of R&D.
From these characteristics, we intend to create innovative medicine by responding to the needs of research institutions and companies.
Address:
Kobe International Conference Center S604 6-9-1, Minatojima-nakamachi, Chuo-ku, Kobe-shi, Hyogo, 650-0046, Japan 

(Contact Person Kenji Tsujimoto)

TEL:
080-1499-3343
Web site:
https://brih-k.or.jp/
E-mail:
info@brih-k.or.jp
Carna Biosciences, Inc.

Major field:Drug discovery
Miner field:Genomics
Miner field:Contract research
Drug discovery business and drug discovery support business
Overview
Carna Biosciences, Inc. is a biotech company established in April 2003 in Kobe as a spin-off company from Japanese research unit of NV Organon and is listed on Tokyo Stock Exchange JASDAQ Growth.
We conduct research and development to discover novel kinase inhibitors and provide drug discovery supporting services based on the drug discovery platform technology that have been acquired through many years of research and development experiences.
Product / Service / PR
Carna Biosciences is focused on the discovery and development of kinase inhibitor drugs to treat serious unmet medical needs in oncology, autoimmune and neurological diseases by inhibiting kinases that are important drivers for those diseases.
Carna Biosciences also provides high quality kinase proteins, accurate screening and profiling services, assay kits and assay development that satisfy customer needs, and cell-based assay services, playing an important role in kinase inhibitor drug discovery conducted by global pharmaceutical companies.
Center for Research on Innovative SimulationSoftware, Institute of Industrial Science, The University of Tokyo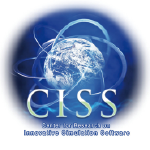 Major field:Research institutions, University and Academic society, Foundation
Miner field:Drug discovery
Miner field:Contract research
Development and diffusion of innovative simulation software and human resource development
Overview
The objectives of Center for Research on Innovative Simulation Software(CISS) are as follows:
- Research and development of advanced simulation software to change the future manufacturing methods.
- Demonstration of the effects of the developed simulation software and their practical applications.
- Creation of human resources able to use and develop such advanced simulation software.
Product / Service / PR
We develop original HPC applications, which help to enhance the industrial competitive advantage and cope with the changes in the manufacturing environment, and study their effects.
chromocenter Inc.
Major field:Drug discovery
Miner field:Regenerative medicine
R&D of stable and high-efficient method for antibody manufacturing required for antibody drugs
Overview
・Our technical strength resides on ability to introduce large set of genes and their regulatory regions into practically any cells. Those genes are introduced to host in a form of artificial chromosomes, which enable us to develop stable cell lines compared with ones using plasmid.
・We are providing simple chromosome analysis (Q-band, G-band), FISH, multi color FISH, and high resolution gene mapping services.
Product / Service / PR
・Very high yield, stable cell lines for protein/antibody production can be made using our proprietary HAC/MAC vector technology. chromocenter is your service partner that will help speed your large molecule drug development to clinic. ・We are providing simple chromosome analysis (Q-band, G-band), FISH, multi color FISH, and high resolution gene mapping services.
E-TECH Co.,LTD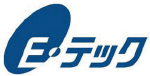 Major field:Medical equipment
Miner field:Drug discovery
R&D of volatile disinfectant and dental equipment
Overview
①The development and sale of medical equipment. ②The development and sale of antibacterial maintenance oil spray. ③The development and manufacture of a strong disinfectant [exhibits a bactericidal power equal to or higher than that of high-level disinfectant (Glutaral, Phtharal, Peracetic acid), low stimulant disinfectant for human body]. A result of extensive research, we have developed "Ozonoil α", a disinfectant based on oil, as a "disinfectant with low irritation to the human body while having strong bactericidal power", and based on alcohol I was able to develop "Altant". We were granted a patent each country already. As a "lubricant that combines the antibacterial effect", Ozonoil α has already been commercialized in medical equipment and food production line. Altant is a volatile disinfectant safe to human body while having a bactericidal effect equal to or greater than the high-level disinfectant.
Product / Service / PR
【Product】DENTISTAR Ⅱ eco, DENTISTAR SHIELD, BONIDA DUAL Alpha, OZONOIL-α, OZONOIL-αs, BREAXi etc.
【PR】The experience and many years,direct,our president has been involved in the medical field,it is possible to cooperation with each research institutes: What we need in the future from now. While ingenuity always,we will continue to contribute to society as a manufacturer that is trusted by everyone.
Epigeneron, Inc.

Major field:Drug discovery
Miner field:Genomics
Miner field:Diagnostic agent and device
Overview
Epigeneron, Inc. was founded in April, 2015, as a start-up bio-venture company from academia. In May, 2018, its research function moved to the Bayer CoLaborator incubation facility in Kobe International Business Center (KIBC) in Port Island, Kobe. We are developing cutting-edge life science technologies and aim to develop drugs against intractable diseases and companion diagnostic systems of molecular targeted drugs in collaboration with pharmaceutical companies.
Product / Service / PR
1. Locus-specific chromatin immunoprecipitation
(locus-specific ChIP)
Locus-specific ChIP enables isolation of specific genomic regions for identification of their associated molecules as potential drug targets for development of novel drugs against intractable diseases.
2. Oligoribonucleotide interference (ORNi) -PCR
ORNi-PCR enables easy detection of gene mutations as positive signals with high sensitivity and can be used for development of companion diagnostic tools for molecular targeted drugs.
Hamari Chemicals Ltd.

Major field:Production of drugs and quasi drugs
Miner field:Drug discovery
Miner field:Chemical synthesis
Development of APIs(active pharmaceutical ingredients) and intermediates
Overview
The Hamari Group is composed of three manufacture sites in Japan (Osaka; Yonezawa, Yamagata; Chitose, Hokkaido), two research centers in Japan (Osaka; Kobe) and one U.S. research center (San Diego, California). Hamari Chemicals, Ltd. (Osaka site) is the head office and nexus of project development. Yonezawa Hamari Chemicals, Ltd. is a dedicated manufacture site for large-scale commercial ingredients for both domestic and international markets (e.g. Europe, U.S., etc.) supporting strict international cGMP Guidelines. Chitose Hamari Chemicals, Ltd. is a designated manufacture site for medium-scale ingredients and highly-potent ingredients including small-scale peptides.
Since 2015, Hamari is licensed to manufacture and market pharmaceutical finished dosage forms in Japan. In addition to pharmaceutical products, Hamari, as a manufacturer of health dietary and cosmetics ingredients, will in the near future expand its business to market health dietary food finished products. Chitose Hamari has become the dedicated facility for food extract including fruit juices.
Product / Service / PR
Hamari has over seventy years' practical experience in commercial-scale manufacture of active pharmaceutical ingredients and their intermediates using over sixty different types of reactions. Hamari has extended its expertise to tailor-made unnatural amino acid synthesis and asymmetric transfer hydrogenation reactions to manufacture chiral and enantiomeric compounds. Very recently, Hamari's peptide synthesis capability has expanded from manufacture-scale conventional liquid-phase peptide synthesis to manufacture-scale solid-phase peptide synthesis with construction and installation of dedicated peptide equipment at Chitose Hamari. Moreover, rare or unnatural amino acids that are essential components in difficult-to-synthesize peptides can now be manufactured at commercial scale using Hamari's patented ligand-based manufacture techniques. In the near future, Hamari commercial manufacture process will cover the full range of protein synthesis from the manufacture of rare or unnatural amino acids, assembly of rare or unnatural long-chained peptides from these amino acids, and eventually, assembly of these peptides for protein folding and expression.
Hirosaki Life science Innovation, Inc.
Major field:Regenerative medicine
Miner field:Drug discovery
Development, manufacturing, and marketing of regenerative medicine products
Overview
Development, manufacturing and supply of regenerative and other medical products
Product / Service / PR
Based on the results of an investigator-led clinical trial conducted by Kobe University and Foundation for Biomedical Research and Innovation (FBRI), Hirosaki Life science Innovation, Inc. is preparing for the pivotal clinical trial of IK-01, which is a collagen matrix containing chondrocytes indicated for focal articular cartilage defects in the knee, to obtain the marketing authorization.