COMPANY LIST
Business Expansion
on Kobe's Port Island
368
companies
as of December 31, 2019
KOBE Life Science
Cluster Company List
Companies listed in this brochure are participants of the Kobe Medical Industry Development Project and operating on Kobe Port Island. Companies are divided into each categories by their major business field on Kobe Port Island. In the case they have other business fields, it is shown in the miner field.
Search by Company name & Keyword
Business

Location

Initial
Advantec co.,INC.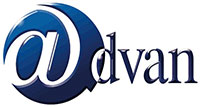 Major field:Patent
Miner field:Other
R&D and production of raw materials for health foods or cosmetics
Overview
We research, develop and manufacture health food ingredients and cosmetic ingredients, utilizing the culture technology of microorganisms and the results of joint research with universities and public research institutions.
We have the philosophy of "creating something really good for the human body, backed by solid research results."
We conduct basic and applied research in house and develop original materials that make use of the results.
Product / Service / PR
We are working on the development of health food ingredients and functional food ingredients.
"Kinokuni Euglena" is a powdered new strain of Euglena discovered in Wakayama Prefecture.It is known to contain high protein and high quality amino acids and is a useful material as a protein source.
"Blueberry stem extract" has been found to have the ability to keep blood vessels strong, and it is a useful material not only for health but also for beauty.
Address:
7-2-6, Minatojimaminamimachi, Chuo-ku Kobe-shi, Hyogo, 650-0047, Japan 

(Contact Person Yo Goto)

TEL:
078-304-7855
FAX:
078-304-7856
Web site:
http://ge-hd.co.jp/
E-mail:
ygoto@ge-hd.co.jp
COMNET Corporation

Major field:Distributer
Miner field:Contract research
Providing equipment for test or design of medical devices (membership-based support)
COSANA Corporation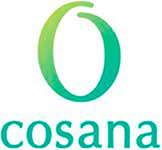 Major field:Cosmetic
Sale of health food cyclic oligosaccharide and functional cosmetics
COSANA Corporation Sports & Healthcare
Cyclo Chem co., ltd.

Major field:Material and Chemical products
Miner field:Cosmetic
Import and sale of cyclic oligosaccharide(cyclodextrin)
Overview
Imports and sells chemical products and cyclodextrins.
Develops and sells products using cyclodextrins.
Product / Service / PR
Head office and cyclodextrin application laboratory are located in Kobe as Japanese dealer for Wacker-Chemie of Germany. Develops various cyclodextrin complex products, technologies and business.
Only business handling all α, β and γ types of cyclodextrin in Japan. Have built system for supplying large quantities of α and γ types at low price, which have been high priced and difficult to obtain in Japan.
CycloChem Bio Co., Ltd.

Major field:Cosmetic
Development of health food using cyclic oligosaccharide(cyclodextrin)
Enable Inc.
Major field:Contract research
Miner field:Production equipment
Promoting leading edge automobile development such as, engine performance tests, vehicle modification / prototype vehicle developments, and so on.
Overview
Enable supports mainly OEM's developments, such as engine tests on contract, vehicle modification, prototype developments, prototype parts and jigs making, test device developments, information gathering / import parts from overseas.
Besides, Enable providing professional engineers as dispatching business mainly for OEM's developments.
Further, Enable promoting retrofit CNG kit business and motorsport parts sales business to meet customer's requirement.
Product / Service / PR
Enable can be an enabler for customers who are longing for the one-stop service from a design through to a solution via experiments and evaluations.
Highly experienced engineers and mechanics cooperate to modify vehicles or to develop concept cars just as customer's expectation.
Or Enable can provide various services through our own networks, such as to supply hard to come by parts and information which are necessary for engine developments.
Now Enable has just started new job at the newly founded Kobe Technical Center located in the Port Island to support R&D for medical devices and so on, using capabilities cultivated in various automobile related developments.
KNC Laboratories Co., Ltd.

Major field:Chemical synthesis
Miner field:Drug discovery
Miner field:Production of drugs and quasi drugs
Research, development, and production solutions for organic chemicals
Overview
KNC Laboratories provides R&D and manufacturing services promptly and flexibly in any phase of your activity, from early research to commercial production.
KNC Laboratories has been serving a variety of industries including pharmaceutical, electronic- chemical, agrochemical, energy, environment.
With expertise in organic chemistry and biochemistry, KNC Laboratories offers services such as OEM, R&D manufacturing, FTE to meet the client's requirements in any phase of the business.
Product / Service / PR
Through our insourced services for functional materials and agrichemicals, we take "speed and readiness" as our motto to provide broad and consistent support services from basic research to OEM production.
Our support is tailored to each customer's development phase and covers a wide range of supported fields, including agrichemical products, organic EL, functional pigments, semiconductor materials, solar cells, functional polymers, liquid crystals, and OPC.
And for drugs, Based on our experience and a broad array of technologies we have developed, KNC provides consistent support for drug discovery research, process research and development, and medicine R&D and production in every stage up to GMP production of clinical trial drugs and ingredients.