COMPANY LIST
Business Expansion
on Kobe's Port Island
368
companies
as of December 31, 2019
KOBE Life Science
Cluster Company List
Companies listed in this brochure are participants of the Kobe Medical Industry Development Project and operating on Kobe Port Island. Companies are divided into each categories by their major business field on Kobe Port Island. In the case they have other business fields, it is shown in the miner field.
Search by Company name & Keyword
Business

Location

Initial
Allied Laboratories Co., Ltd.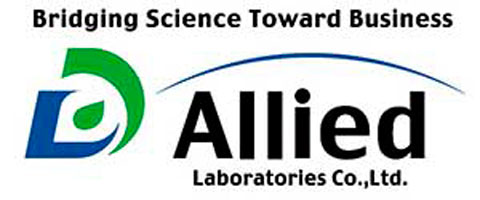 Major field:CRO
Miner field:Contract research
Miner field:Chemical synthesis
Supply Chain Management and CMC consulting focused on development phase
Overview
We focus on drug development stage and manufacturing strategies to the pharmaceutical industry, concentrating on providing services to emerging and specialty pharma companies. Our CMC consulting service supports transition of our client's projects from Med-chem to Process-chemistry stage. We expertise with chemical, fermentation, drug product and analytical development, supply chain strategy, manufacturing operations, quality control, quality assurance and regulatory affairs.
Product / Service / PR
- Allied is a member of leading CMC consulting firm Rondaxe Pharma. A wide range of Rondaxe services provided by responsible team will maximize efficiency on your drug development project.
- As a technical and customer service agent of Novasep, we provide a leading edge technologies and products for bio-pharma downstream processing.
- We are the first Corning AFR Qualified Laboratory in Japan. We offer our customers to try and develop AFR reactor flow-chemistry technologies in our lab. We also offer consultation service for flowchemistry and continuous process development.
BioResource Innovation Hub in Kobe (BRIH-K)
Major field:CRO
Miner field:Drug discovery
Miner field:Diagnostic agent and device
Searching for R&D needs involving bioresources and ancillary clinical information, management of joint research
Overview
BRIH-K explore various needs related to new treatment and diagnostic methods obtained by pharmaceutical companies and R&D institutions.
By sharing these needs with the BioResource Center in Kobe university, BRIH-K intends to effectively accumulate and supply bioresources and contributes to maximize the outcome and value of R&D by management of joint research. In addition, BRIH-K will also propose to R&D institutions the use of bioresources extracted from needs and ideas in clinical settings.
Product / Service / PR
We are promoting a needs-driven bioresource business that dramatically increases the utilization of bioresources and are creating a framework taking into ethical consideration in collaboration with Kobe University. In addition, by managing joint research, we will streamline various procedures related to use bioresources and support the promotion of R&D.
From these characteristics, we intend to create innovative medicine by responding to the needs of research institutions and companies.
Address:
Kobe International Conference Center S604 6-9-1, Minatojima-nakamachi, Chuo-ku, Kobe-shi, Hyogo, 650-0046, Japan 

(Contact Person Kenji Tsujimoto)

TEL:
080-1499-3343
Web site:
https://brih-k.or.jp/
E-mail:
info@brih-k.or.jp
BioView, Inc.
Major field:Contract research
Miner field:CRO
Drug development and research business by using MRI and PET
Overview
We are Japan's first CRO utilizing experimental MRI and PET contributing to saving time, reduction in cost and the number of laboratory animals by making good use of our experience and expertise in pharmacological imaging as below, and also conducts MRI-safety evaluation.
Product / Service / PR
BioView contributes to saving time, reduction in cost and the number of laboratory animals by making good use of our MRI expertise and an analytical technology of images. Additionally, our method is capable of becoming a breakthrough while usual biological methods can not evaluate a new pharmaceutical concept.
・Experimental MRI ・Anatomical and functional Imaging
・Molecular imaging ・T1 and T2 weighted imaging
・Diffusion MRI ・MR safety test by ASTM
・Pacemaker, etc.
CMIC Pharma Science Co., Ltd.Kobe Satellite Office

Major field:Contract research
Miner field:ADME
Miner field:CRO
Nonclinical / Bioanalysis / Quality / Release test of Drugs / Medical Device / Regenerative Medicine
Overview
As a non-clinical CRO, we have been conducting preclinical research, bioanalysis, CMC quality analysis, bio-pharmaceuticals analysis / measurement, consulting and documentation. Through these activities, we are conducting research on the development of drugs and medical devices. We provide solutions in the non-clinical field, covering all product lifecycles, from research to commercial stage, and in close cooperation with group companies. We provide a wide range of products and services, from product development to manufacturing and marketing.
Product / Service / PR
In the product development process, we are conducting screening, pharmacological tests, safety pharmacology tests, toxicity tests, toxicokinetics, pharmacokinetics and measurement of various biomarkers, CMC quality test (drug substance, drug product), bioanalysis, release test and documentation.
In addition, we provide raw material acceptance tests and product release tests (including evaluations based on biological activity) at the production stage under GMP.
Electrosuisse Japan Co., Ltd.

Major field:Patent
Miner field:CRO
Designing and creating instructions for medical devices
Overview
Electrosuisse Japan Started the business at Kobe in January 2007.
Electrosuisse Japan conducts support services for instruction manuals for medical devices, etc. against the background of its extensive track record which comprise designing, producing and translating, as well as consulting, etc. for risk analysis which is based upon usage environments and user perspectives, and performing usability tests, and complying with ISO standards and standards, etc.
In addition, Electrosuisse Japan is carrying out gap analysis and adaptation measures technical support to incorporate the viewpoint of risk and benefit communication, which USFDA is focusing on in recent years, into documents for medical equipments and documents for medical facilities.
Product / Service / PR
The features of the ERGONOMIC MANUALS (based on SUCCESSFUL MANUALS) that Electrosuisse Japan produces are that users can simply, correctly and naturally comprehend how to use products at a glance.
What are < ERGONOMIC MANUALS >?
● International standards compliance
● Comprehensible at a glance!
Innovative design
Easy to understand photographs and illustrations
Explanatory text which is narrowed down to a minimum
● Cost reduction
Reducing the volume of text → reduces translation expenditures
Reducing the number of pages → reduces printing expenditures
Reduction of call center expenses
● Coping with FDA-led risk and benefit communication demands
Electrosuisse Japan reflects communication demands led by US and followed by Europe, which are specific to areas of medical and health care, in operation manuals in medical facilities and device related documents.
Gemseki Inc.

Major field:CRO
Overview
We support effective development of valuable drug candidates and utilization of drug development technologies in pharmaceutical companies, startup companies and academia. Our company's name, Gemseki, was created by combining "gemstone" and "genseki (gemstone in Japanese)" with hope of identifying these hidden drug candidates and turning them into valuable new drugs. We support the search for license partners by transmitting information utilizing an open platform on the Web and making introductions to individual companies. (We are a subsidiary of Shin Nippon Biomedical Laboratories, Ltd., which is a member of the KOBE Biomedical Innovation Cluster.)
Product / Service / PR
We provide facilitation services for partnering by listing the information of drug candidates and drug discovery technologies of pharmaceutical companies and organizations that are looking for partners on a web-based platform, Drug Candidate Marketplace, viewable from all over the world, and also by making introductions to individual companies utilizing our global network.
With this scheme, the merits include reduction of resources related to in-license/out-license activities, provision of more in-license/out-license opportunities, encounters with better partners, and reduction of development cost and period. No intermediary fee is necessary until a license agreement is established. For companies and organizations looking for partners on drug candidates and drug discovery technologies, please contact us.
Globizz Japan Corp.

Major field:CRO
Miner field:Medical equipment
Miner field:Patent
FDA, EPA, other US regulations and US business / marketing consultation.
Overview
■FDA consulting
Globizz can assist your company with FDA regulations. We offer assistance in the following FDA regulated areas: medical devices, food, cosmetics, drugs, and animal foods.
■Japan Expansion Consulting
Globizz can act as a Japan expansion consultant, assisting your company during expansion to the Japanese market. We offer consulting services in company formation, management consulting, and market development support, such as contract negotiations.
Product / Service / PR
■FDA consulting
• FDA Consulting
• US EPA Consultant
• State Regulation Consulting
■Japan Expansion Consulting
• Operating activities support
• Marketing support
• Japan business start-up support
• M & A / business alliance
• Contract negotiations
• Japan office agency
• Market research
HILUCO, Inc.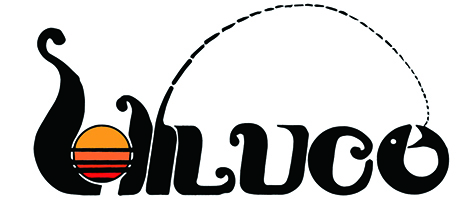 Major field:Beauty and Health care
Miner field:CRO
Houzan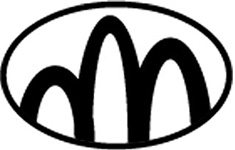 Major field:CRO
Miner field:Diagnostic agent and device
Miner field:Medical equipment
Conducting a consulting business in the field of medicine
IQVIA Japan Group

Major field:CRO
Miner field:Regenerative medicine
Miner field:Production of drugs and quasi drugs
Regulatory consultation and clinical development service for medical device, regenerative medicine/pharmaceutical product
Overview
In April 2018, healthcare consulting firm IMS Health together with the CRO / CSO firm Quintiles Japan, combined to form the IQVIA Japan Group, with a corporate name change and rebrand. IQVIA a world leading company, with over 55,000 employees in more than 100 countries, offering information, innovative technology, and clinical trial services, utilizing data and science to the help the life science industry bring better solutions to patients.
Product / Service / PR
[IQVIA Services Japan K. K.]
CRO (Contract Research Organization): Clinical development; Safety data management; Post-marketing surveillance
CSO (Contract Sales Organization): Medical device sales & marketing support; Healthcare institutions management support
[IQVIA Solutions Japan K. K.]
Consulting services and evidence building based on pharmaceutical market data・Real World Data analysis; Commercial, management and business strategy support (technology and consulting) for the life sciences industry.