COMPANY LIST
Business Expansion
on Kobe's Port Island
368
companies
as of December 31, 2019
KOBE Life Science
Cluster Company List
Companies listed in this brochure are participants of the Kobe Medical Industry Development Project and operating on Kobe Port Island. Companies are divided into each categories by their major business field on Kobe Port Island. In the case they have other business fields, it is shown in the miner field.
Search by Company name & Keyword
Business

Location

Initial
Manufacturing Technology Association of Biologics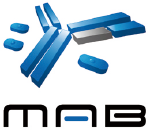 Major field:Other
R&D of manufacturing technology for the next-generation antibody drug
Overview
Among market for biologics, those for therapeutic antibody and gene therapy are expected to grow further in future. MAB is trying to develop two types of manufacturing technologies for antibodies and vectors for gene therapy. Technologies developed in MAB association are; (1) Production cell and vector creation, (2) High-performance cell culture, (3) Advanced downstream, (4) Advanced quality evaluation including virus-security control, and (5) Next-generation manufacturing platform complying with international standard.
MAB: Manufacturing Technology Association of Biologics
Product / Service / PR
Due to the complex structures and functions of biologics, various advanced technology integration is required in manufacturing. MAB brings together the companies, universities, and public research institutes related to biologics manufacturing in Japan, and develops fundamental and platform technologies for next-generation manufacturing complying with the international standard. To promote research activities and industrialization, Kobe and Kusatsu facility have constructed for technology development and evaluation.
Address:
Annex ridge Integrated Research Center of Kobe University, 7-1-49 Minatojima-Minamimachi, Chuo-ku, Kobe, Hyogo 650-0047 Japan 

(Contact Person Hisaaki Yagawara)

TEL:
+81-78-303-8545
FAX:
+81-78-303-8553
Web site:
http://cho-mab.or.jp
E-mail:
mail@cho-mab.or.jp
Masuda Medical Instruments Co.,Ltd.

Major field:Medical equipment
Miner field:Distributer
Miner field:Beauty and Health care
Sales of medical devices or laboratory instruments, provision of service
Overview
Masuda Medical Instruments sells medical equipments, physics & chemical equipments, materials, reagents, and consumables, and also provides maintenance services.
It also focuses on SPD(Supply, Processing and Distribution) system.
It also sells hearing aids, contact lenses, rehabilitation & care equipments and also designs & manufactures communication equipments etc.
Product / Service / PR
[Medical equipments]
Orthopedic equipments & materials, endoscopic equipments, CT, MRI, ultrsonographs, operating room equipments, cleaning & sterilization equipments, drug related equipments, equipments for nursing, medical consumables, syringe pumps, rehabilitation equipments, and home medical equipments
[Physics & medical equipments]
Clinical testing equipments, analysis & experimental equipments, reagents, gases for medical and research
[Care & rehabilitation related products]
Ostomy products, hearing aids and contact lenses
MATRIXOME, Inc.
Major field:Regenerative medicine
Miner field:Genomics
Miner field:Distributer
Sales of cell culture substrate for pluripotent stem cell including ES cells and iPS cells
Overview
MATRIXOME is a biotech company that develops cell culture matrices for life science research, including those in the stem cell, regenerative medicine and cellular therapy fields. Our unwavering commitment to innovation is reflected in our unique cell culture substrates which harnesses the power of laminin E8 fragments. The technology behind our surface matrices allows for stronger adhesion with ES/iPS cells than full-length laminin as one of the many advantages. Scientists from all over the world can rely on the quality of our products, with hundreds of publications, as we are the leading provider of human recombinant laminin fragments for ES/iPS cell research in Japan and the world.
Product / Service / PR
MATRIXOME's range of iMatrix products features extracellular matrix substrates made from highly purified recombinant laminin E8 fragments, in both research and clinical grades. With the right laminin isoform, pluripotent stem cells can be maintained or efficiently differentiated into your desired target cells.
●iMatrix-511 is for the maintenance and expansion of ES/iPS cells.
●iMatrix-411 is for the induction of vascular
 endothelial cells from human PSCs.
●iMatrix-221 is for the maintenance and enrichmention of cardiomyocytes and
 skeletal muscles.
Come discover the quality of MATRIXOME's research tools and contact us to request your free trial sample.

Address:
3-2 Yamadaoka, Suita, Osaka 565-0871 JAPANInstitute for Protein Research, Osaka University 

(Contact Person Grodzicki Marek International Business Development and Marketing Manager)

TEL:
+81-6-6877-0222
FAX:
+81-6-6877-0002
Web site:
http://www.matrixome.co.jp/en/
E-mail:
info@matrixome.co.jp
MC SERVICE CO.,Ltd.

Major field:Outsourcing business for hospital
Miner field:Medical equipment
Medical Foods Harmony

Major field:Outsourcing business for hospital
Foods supply in hospital, welfare equipment
Medical Patent Research Inc.

Major field:Patent
Services and consulting for Intellectual property and R&D technology researches
Overview
Our Business is the comprehensive consulting in the field of biomedical science, IP (Intellectual Property) strategy, IP management, patent search, and so on.
Product / Service / PR
We promise to provide you the high quality services.
1. Providing the function of IP department in the biomedical venture businesses.
2. Constructing the IP portfolio in the biomedical fields.
3. IP education.
Address:
The Kobe Chamber of Commerce and Industry building 9th floor 6-1, Minatojima-nakamachi, Chuo-ku, Kobe, Hyogo 650-0046 Japan 

(Contact Person Hideki Takeda)

TEL:
+81-78-381-5020
FAX:
+81-78-381-5020
Web site:
http://www.medpat.jp
E-mail:
takeda@medpat.jp
MedicAlpha Corporation
Major field:Beauty and Health care
Medicaroid Corporation

Major field:Medical equipment
Miner field:Other
Marketing, development, design, manufacturing, sales and after-sales service related to medical robots
Overview
Medicaroid is based at the Kobe Biological Innovation Cluster.
We conduct thorough marketing activities in and out of Japan, and develop medical robots to support healthcare professionals, patients and their family.
We are going to develop our business in the fields of production, sales and service, and provide the medical robots to make contribution to the worldwide medical industry.
Product / Service / PR
Medicaroid has been developing robotic assisted surgical system since 2015, following the increasing needs for minimally-invasive therapy aiming for early detection and rapid cure.
We promote collaboration with government, academia, healthcare institutions and private sectors based on open platform system; we incorporate the voices of healthcare professionals into our product and work with the companies specialized in various technology fields.
Medicaroid aims to supply robotic assisted surgical system from Kobe to the customers in Japan and oversea, and make contributions to the global healthcare.
Address:
International Medical Device Alliance 6th floor, 1-6-5, Minatojima-minamimachi Chuo-ku, Kobe, 650-0047 Japan 

(Contact Person Corporate Planning Dept. Yoshiyuki Tamura)

TEL:
+81-78-303-8770
FAX:
+81-78-303-8778
Web site:
http://www.medicaroid.com/en/
E-mail:
contact@medicaroid.com
Meditranse,inc

Major field:Outsourcing business for hospital
Miner field:Contract research
Miner field:Other
Collection / transportation of specimens and medical equipments under highly-precision temperature control
Meiji Seika Pharma Co., Ltd.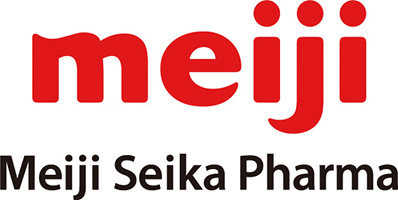 Major field:Production of drugs and quasi drugs
Miner field:Drug discovery
Miner field:Regenerative medicine
Drug discovery research on autoimmune disease and cancer, etc.
Overview
Meiji Seika Pharma ("Meiji"), since its predecessor launched penicillin in 1946, has been providing high-quality pharmaceutical products in Japan and overseas. As a "Speciality & Generic Pharmaceutical Company", Meiji focuses its pharmaceutical business on infectious disease, central nervous system disorders, and generic drugs as well. It strives to respond to medical needs and contributes to the well-being of people worldwide.
Product / Service / PR
Upon celebrating the 100th anniversary of the Meiji Group in 2016, Meiji Seika Pharma set for strengthening the R&D in the new fields of advanced medicine. Currently, a collaborative research on "drug discovery research of autoimmune disease and cancer" with Foundation for Biomedical Research and Innovation at Kobe is ongoing. Meiji Seika Pharma will further strengthen the drug discovery platform by networking, and hope to contribute to the progress of medicine.