COMPANY LIST
Business Expansion
on Kobe's Port Island
368
companies
as of December 31, 2019
KOBE Life Science
Cluster Company List
Companies listed in this brochure are participants of the Kobe Medical Industry Development Project and operating on Kobe Port Island. Companies are divided into each categories by their major business field on Kobe Port Island. In the case they have other business fields, it is shown in the miner field.
Search by Company name & Keyword
Business

Location

Initial
Accenture Japan Ltd. (KOBE project room)
Major field:IT
Miner field:Other
Consulting, techonolgy services and outsourcing services
Overview
Accenture is a leading global professional services company, providing a broad range of services and solutions in strategy, consulting, digital, technology and operations. We are known for the depth of our knowledge across more than 40 industries, and more than half of Accenture people have certified industry skills or are aligned with a specific industry. We provide flexible and scalable end-to-end business services that address the business and performance issues unique to a given industry-or for specific enterprise functions across industries. We have a broad global footprint aligned around three geographic regions-North America, Europe and Growth Markets-and serve clients in more than 120 countries. We are both extremely global, serving our clients consistently anywhere they operate, and extremely local, bringing local execution and market relevance. Everything we do to execute our strategy and deliver our vision comes to life through our more than 411,000 people, all connected by the Accenture Way.
Product / Service / PR
Focused on industries, Accenture's knowledgeable professionals offer services in consulting, technology, and outsourcing which are tailored to each industry and its characteristics. Our services are broader than other providers in the marketplace, including local niche players. We offer an end-to-end life cycle delivery approach, from design through execution and management of a solution.
Address:
Laboratory 8, Computational Science Center Building 2F 7-1-28 Minatojima-minamimachi, Chuo-ku, Kobe, Hyogo 650-0047, Japan 

(Contact Person Yoshiaki Abe)

TEL:
+81-3-3588-3000
FAX:
+81-3-3588-3001
Web site:
http://www.accenture.com/jp
CAE Solution Corporation. Focus Technical Center
Development, sale and consulting of various CAE software
Overview
As a leading company in analysis software in Japan, we are engaged in sales of analysis software, training of analysis software, technical support of analytical software, contract analysis analysis and consignment development.
For everyone who uses analysis software in Japan, we provide all kinds of technology to make smooth use.
Product / Service / PR
We handle various analysis software, such as heat, fluid, structure, resin, signal processing, sound, electromagnetic field, fire and evacuation.
In addition, we are introducing Open Souse CAE as well as commercial software and CROUD CAE, uses analysis environment with external calculation resources.
Address:
Computational Science Center Bldg 2F, 7-1-28, Minatoshima Minami-machi, Chuo-ku, Kobe-shi, Hyogo-ken, 650-0047, Japan 

(Contact Person Hiroyuki TAKURA)

TEL:
+81-78-303-3558
FAX:
+81-78-303-3559
Web site:
https://www.cae-sc.com/
E-mail:
focus@cae-sc.com
Center for Research on Innovative SimulationSoftware, Institute of Industrial Science, The University of Tokyo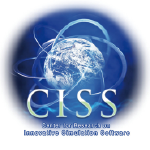 Major field:Research institutions, University and Academic society, Foundation
Miner field:Drug discovery
Miner field:Contract research
Development and diffusion of innovative simulation software and human resource development
Overview
The objectives of Center for Research on Innovative Simulation Software(CISS) are as follows:
- Research and development of advanced simulation software to change the future manufacturing methods.
- Demonstration of the effects of the developed simulation software and their practical applications.
- Creation of human resources able to use and develop such advanced simulation software.
Product / Service / PR
We develop original HPC applications, which help to enhance the industrial competitive advantage and cope with the changes in the manufacturing environment, and study their effects.
FORUM8 co.,ltd.

Major field:IT
Miner field:Beauty and Health care
Miner field:Outsourcing business for hospital
Development, sale and support of supercomputer, cloud computing and VR software
Overview
The software company that develops and delivers
advanced software such as Virtual Reality (VR), 3D analysis, and Design support/CAD software with proven experience to a wide range of fields worldwide including civil engineering, architecture, traffic and transport, and automotive. The supercomputer cloud laboratory was established in FOCUS, Kobe in April of 2011 to provide the new solution, "High performance computing on cloud services®.", for the medical and welfare fields.
Product / Service / PR
We provide total solution to medical/welfare field with 3DVR via VR-Cloud® for examining construction location and layout plan of hospitals, structural analysis, energy consumption, disaster prediction, evacuation analysis, and consensus creation.
Moreover, we provide solutions such as various large scale analysis and simulation including wind/fluid analysis, noise analysis, CG movie rendering service, and Engineer's Studio® Supercomputing on cloud service® (option) via supercomputer, a computer that is at the frontline of the current processing capacity.
Foundation for Computational Science

Major field:Research institutions, University and Academic society, Foundation
Miner field:IT
Promoting the industrial use of supercomputers.
VINAS Co., Ltd. (Visual Integration and Numerical Analysis Systems Co., Ltd)
Major field:IT
Miner field:Other
Development of advanced CAE software, Offer of numerical analysis solution for basic researches
Overview
VINAS contributes to the improvement of work efficiency for R&D through our original speed-enhancing, design process systemizing, and automation technology while partnering with several of the world's leading companies in CFD and HPC application development.
Our service concept "Best Partner for Best Solution" promises our users the finest technology and service at all times. In recent years, we have been providing state-of-the-art technology and know-how using open source codes and cloud computing which contributes to a high investment return for manufacturing as well as for the medical and pharmaceutical industries.
Product / Service / PR
VINAS handles a variety of license sales such as the CFD post-processor "FieldView", CFD mesh-generator "Pointwise", and an advanced version of OpenFOAM "HELYX". We also handle the development such as for HPC application or calculation as entrusted consulting work.
In addition, VINAS develops and sells the "CCNV", a software which enables high-speed calculation for applications owing to the technology jointly developed with JAXA, which also allows the user to use the cloud computer much more easily.
Address:
Keihan Dojima Building, 2-1-31 Dojima, Kita-ku, Osaka 530-0003 Japan 

(Contact Person VINAS Head Office, Project Development Department, Yoshinobu Akinaga)

TEL:
+81-(0)6-6440-8117
FAX:
+81-(0)6-6440-8112
Web site:
http://www.vinas.com/jp/en/
E-mail:
sales@vinas.com