COMPANY LIST
Business Expansion
on Kobe's Port Island
368
companies
as of December 31, 2019
KOBE Life Science
Cluster Company List
Companies listed in this brochure are participants of the Kobe Medical Industry Development Project and operating on Kobe Port Island. Companies are divided into each categories by their major business field on Kobe Port Island. In the case they have other business fields, it is shown in the miner field.
Search by Company name & Keyword
Business

Location

Initial
E-TECH Co.,LTD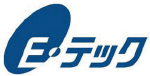 Major field:Medical equipment
Miner field:Drug discovery
R&D of volatile disinfectant and dental equipment
Overview
①The development and sale of medical equipment. ②The development and sale of antibacterial maintenance oil spray. ③The development and manufacture of a strong disinfectant [exhibits a bactericidal power equal to or higher than that of high-level disinfectant (Glutaral, Phtharal, Peracetic acid), low stimulant disinfectant for human body]. A result of extensive research, we have developed "Ozonoil α", a disinfectant based on oil, as a "disinfectant with low irritation to the human body while having strong bactericidal power", and based on alcohol I was able to develop "Altant". We were granted a patent each country already. As a "lubricant that combines the antibacterial effect", Ozonoil α has already been commercialized in medical equipment and food production line. Altant is a volatile disinfectant safe to human body while having a bactericidal effect equal to or greater than the high-level disinfectant.
Product / Service / PR
【Product】DENTISTAR Ⅱ eco, DENTISTAR SHIELD, BONIDA DUAL Alpha, OZONOIL-α, OZONOIL-αs, BREAXi etc.
【PR】The experience and many years,direct,our president has been involved in the medical field,it is possible to cooperation with each research institutes: What we need in the future from now. While ingenuity always,we will continue to contribute to society as a manufacturer that is trusted by everyone.
EBIHARA RUBBER CO.,LTD.
Major field:Production of research equipment
Miner field:Distributer
Miner field:Other
Sales and provision of medical/ laboratory/ scientific/ analytical instruments.
Address:
(Tokyo office)
2-6-4 HONGO BUNKYO-ku TOKYO JAPAN Postcode:1130033 

(Kobe Office)
203-1 Port island Building, 4-1-1, Minatojima-nakamachi, Chuo-ku, KOBE Postcode:6500046 

(Contact Person Atsushi Ebihara)

TEL:
+81-3-3815-0051
FAX:
+81-3-3815-0342
E-mail:
since1905@ebihara-rubber:co.jp
Electrosuisse Japan Co., Ltd.

Major field:Patent
Miner field:CRO
Designing and creating instructions for medical devices
Overview
Electrosuisse Japan Started the business at Kobe in January 2007.
Electrosuisse Japan conducts support services for instruction manuals for medical devices, etc. against the background of its extensive track record which comprise designing, producing and translating, as well as consulting, etc. for risk analysis which is based upon usage environments and user perspectives, and performing usability tests, and complying with ISO standards and standards, etc.
In addition, Electrosuisse Japan is carrying out gap analysis and adaptation measures technical support to incorporate the viewpoint of risk and benefit communication, which USFDA is focusing on in recent years, into documents for medical equipments and documents for medical facilities.
Product / Service / PR
The features of the ERGONOMIC MANUALS (based on SUCCESSFUL MANUALS) that Electrosuisse Japan produces are that users can simply, correctly and naturally comprehend how to use products at a glance.
What are < ERGONOMIC MANUALS >?
● International standards compliance
● Comprehensible at a glance!
Innovative design
Easy to understand photographs and illustrations
Explanatory text which is narrowed down to a minimum
● Cost reduction
Reducing the volume of text → reduces translation expenditures
Reducing the number of pages → reduces printing expenditures
Reduction of call center expenses
● Coping with FDA-led risk and benefit communication demands
Electrosuisse Japan reflects communication demands led by US and followed by Europe, which are specific to areas of medical and health care, in operation manuals in medical facilities and device related documents.
Enable Inc.
Major field:Contract research
Miner field:Production equipment
Promoting leading edge automobile development such as, engine performance tests, vehicle modification / prototype vehicle developments, and so on.
Overview
Enable supports mainly OEM's developments, such as engine tests on contract, vehicle modification, prototype developments, prototype parts and jigs making, test device developments, information gathering / import parts from overseas.
Besides, Enable providing professional engineers as dispatching business mainly for OEM's developments.
Further, Enable promoting retrofit CNG kit business and motorsport parts sales business to meet customer's requirement.
Product / Service / PR
Enable can be an enabler for customers who are longing for the one-stop service from a design through to a solution via experiments and evaluations.
Highly experienced engineers and mechanics cooperate to modify vehicles or to develop concept cars just as customer's expectation.
Or Enable can provide various services through our own networks, such as to supply hard to come by parts and information which are necessary for engine developments.
Now Enable has just started new job at the newly founded Kobe Technical Center located in the Port Island to support R&D for medical devices and so on, using capabilities cultivated in various automobile related developments.
Enomoto Pharmaceutical Co.,Ltd

Major field:Production of drugs and quasi drugs
Wholesale of generic drugs.
Overview
Wholesale of medicinal drugs
Product / Service / PR
We are selling Japanese government-approved medical drugs to hospitals and pharmacies.
Epigeneron, Inc.

Major field:Drug discovery
Miner field:Genomics
Miner field:Diagnostic agent and device
Overview
Epigeneron, Inc. was founded in April, 2015, as a start-up bio-venture company from academia. In May, 2018, its research function moved to the Bayer CoLaborator incubation facility in Kobe International Business Center (KIBC) in Port Island, Kobe. We are developing cutting-edge life science technologies and aim to develop drugs against intractable diseases and companion diagnostic systems of molecular targeted drugs in collaboration with pharmaceutical companies.
Product / Service / PR
1. Locus-specific chromatin immunoprecipitation
(locus-specific ChIP)
Locus-specific ChIP enables isolation of specific genomic regions for identification of their associated molecules as potential drug targets for development of novel drugs against intractable diseases.
2. Oligoribonucleotide interference (ORNi) -PCR
ORNi-PCR enables easy detection of gene mutations as positive signals with high sensitivity and can be used for development of companion diagnostic tools for molecular targeted drugs.
Evec, Inc.

Major field:Genomics
Miner field:Contract research
Miner field:Production of drugs and quasi drugs
Cloning the particular antibody from human peripheral B-cells for development of clinical drug, diagnostic reagent, and for seeking biomarkers.
Overview
Evec, Inc. specializes in the discovery and development of fully human antibody from human peripheral blood B cells. The sensitization process is not needed for our business. According to human phenomena, our products will be high-affinity and also low-immunogenicity.
We have now discovered the visualizing method to detect autoantibodies from individual donor. This might be strong tool for developing diagnostic instrument, next clinical target and biomarkers.
Product / Service / PR
・Cloning antibody gene from hybridoma, identification and purification
・Class switch of antibody, chimerization and humanization
・Antibody generation from particular donors
・Potential Evaluation to isolate antibody against particular antigen using our secretome library system
・Generation of fully human antibody from peripheral B-cells
・Detection of auto-antibody properties from particular donors
・Provide the big data of auto-antibody against healthy donors, patients and any kinds of cohorts (Inquiry).
Address:
KIBC404, 5-5-2, Minatojima Minamimachi, Chuo-ku, Kobe 

(Contact Person Takashi Torashima)

TEL:
011-807-7235
FAX:
011-807-7245
Web site:
https://www.evec.jp/
E-mail:
support@evec.jp