COMPANY LIST
Business Expansion
on Kobe's Port Island
368
companies
as of December 31, 2019
KOBE Life Science
Cluster Company List
Companies listed in this brochure are participants of the Kobe Medical Industry Development Project and operating on Kobe Port Island. Companies are divided into each categories by their major business field on Kobe Port Island. In the case they have other business fields, it is shown in the miner field.
Search by Company name & Keyword
Business

Location

Initial
Accenture Japan Ltd. (KOBE project room)
Major field:IT
Miner field:Other
Consulting, techonolgy services and outsourcing services
Overview
Accenture is a leading global professional services company, providing a broad range of services and solutions in strategy, consulting, digital, technology and operations. We are known for the depth of our knowledge across more than 40 industries, and more than half of Accenture people have certified industry skills or are aligned with a specific industry. We provide flexible and scalable end-to-end business services that address the business and performance issues unique to a given industry-or for specific enterprise functions across industries. We have a broad global footprint aligned around three geographic regions-North America, Europe and Growth Markets-and serve clients in more than 120 countries. We are both extremely global, serving our clients consistently anywhere they operate, and extremely local, bringing local execution and market relevance. Everything we do to execute our strategy and deliver our vision comes to life through our more than 411,000 people, all connected by the Accenture Way.
Product / Service / PR
Focused on industries, Accenture's knowledgeable professionals offer services in consulting, technology, and outsourcing which are tailored to each industry and its characteristics. Our services are broader than other providers in the marketplace, including local niche players. We offer an end-to-end life cycle delivery approach, from design through execution and management of a solution.
Address:
Laboratory 8, Computational Science Center Building 2F 7-1-28 Minatojima-minamimachi, Chuo-ku, Kobe, Hyogo 650-0047, Japan 

(Contact Person Yoshiaki Abe)

TEL:
+81-3-3588-3000
FAX:
+81-3-3588-3001
Web site:
http://www.accenture.com/jp
Advantec co.,INC.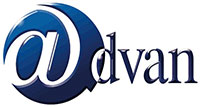 Major field:Patent
Miner field:Other
Asics

Major field:Other
Miner field:Beauty and Health care
Manufacturing/marketing of sport goods
ASTRODESIGN,Inc.
Major field:Production of research equipment
Miner field:IT
Miner field:Other
BAYAREA Co.
Major field:Patent
Miner field:IT
Miner field:Other
Providing business support services for medical related companies
Biologics Center for Research and Training

Major field:Other
Miner field:Genomics
Miner field:Regenerative medicine
Development of human resources and provision of support for R&D activities in the field of biologics
Address:
Integrated Research Center of Kobe University Annex Bldg. 401 7-1-49 Minatojima Minamimachi, Chuo-ku, Kobe, 650-0047, Japan 

(Contact Person Hideo Nogusa)

TEL:
078-302-0123
FAX:
078-599-6087
Web site:
https://www.bcret.jp
E-mail:
hideo.nogusa@bcret.jp
COSANA Corporation Sports & Healthcare
DAI-DAN Co., Ltd.
Major field:Regenerative medicine
Miner field:Other
R&D of regenerative medicine technologies focusing on CPF, and creation of business
EBIHARA RUBBER CO.,LTD.
Major field:Production of research equipment
Miner field:Distributer
Miner field:Other
Sales and provision of medical/ laboratory/ scientific/ analytical instruments.
Address:
(Tokyo office)
2-6-4 HONGO BUNKYO-ku TOKYO JAPAN Postcode:1130033 

(Kobe Office)
203-1 Port island Building, 4-1-1, Minatojima-nakamachi, Chuo-ku, KOBE Postcode:6500046 

(Contact Person Atsushi Ebihara)

TEL:
+81-3-3815-0051
FAX:
+81-3-3815-0342
E-mail:
since1905@ebihara-rubber:co.jp
GA XROSSING Co., Ltd

Major field:Other
Production of a tool of public relations for medical institutions