COMPANY LIST
Business Expansion
on Kobe's Port Island
368
companies
as of December 31, 2019
KOBE Life Science
Cluster Company List
Companies listed in this brochure are participants of the Kobe Medical Industry Development Project and operating on Kobe Port Island. Companies are divided into each categories by their major business field on Kobe Port Island. In the case they have other business fields, it is shown in the miner field.
Search by Company name & Keyword
Business

Location

Initial
HACARUS INC.

Major field:IT
Hacarus provides AI Solutions for Manufacturing and Medical Industries.
Overview
Hacarus Inc. founded 2014, in Kyoto, Japan is the leading provider of explainable lightweight AI Tools, backed by Miyako Capital (Kyoto University) among others. Its solutions are used in the Medical and Manufacturing fields to enable humans to make better, faster and more reliable decisions, based on AI driven insights. Hacarus proprietary AI engine is built using Sparse Modeling, an AI method that understands data like a human would - by its unique key features and is far more resource, time and energy efficient when compared to deep learning.
Product / Service / PR
AI Solutions for Manufacturing: SPECTRO is an AI-based visual inspection solution that complements existing AVI / AOI systems. Supports machine learning in environments with small amounts of training data or no training data. Significantly reduces the labor costs of secondary inspection. The solution is available in the following forms.
AI Solutions for Medical: Our algorithms are tailored for medical studies, medical treatment analysis, and drug research. Data used for these use cases can range from basic health parameters, like blood pressure, heart rate, or activity level, to CT brain scan images.
Through our Sparse Modeling technology, we can extract results from small amounts of data – such as a low-resolution brain scan.
HAMADA CORPORATION

Major field:Medical equipment
Development of medical devices/equipments through metal working technology
Hamari Chemicals Ltd.

Major field:Production of drugs and quasi drugs
Miner field:Drug discovery
Miner field:Chemical synthesis
Development of APIs(active pharmaceutical ingredients) and intermediates
Overview
The Hamari Group is composed of three manufacture sites in Japan (Osaka; Yonezawa, Yamagata; Chitose, Hokkaido), two research centers in Japan (Osaka; Kobe) and one U.S. research center (San Diego, California). Hamari Chemicals, Ltd. (Osaka site) is the head office and nexus of project development. Yonezawa Hamari Chemicals, Ltd. is a dedicated manufacture site for large-scale commercial ingredients for both domestic and international markets (e.g. Europe, U.S., etc.) supporting strict international cGMP Guidelines. Chitose Hamari Chemicals, Ltd. is a designated manufacture site for medium-scale ingredients and highly-potent ingredients including small-scale peptides.
Since 2015, Hamari is licensed to manufacture and market pharmaceutical finished dosage forms in Japan. In addition to pharmaceutical products, Hamari, as a manufacturer of health dietary and cosmetics ingredients, will in the near future expand its business to market health dietary food finished products. Chitose Hamari has become the dedicated facility for food extract including fruit juices.
Product / Service / PR
Hamari has over seventy years' practical experience in commercial-scale manufacture of active pharmaceutical ingredients and their intermediates using over sixty different types of reactions. Hamari has extended its expertise to tailor-made unnatural amino acid synthesis and asymmetric transfer hydrogenation reactions to manufacture chiral and enantiomeric compounds. Very recently, Hamari's peptide synthesis capability has expanded from manufacture-scale conventional liquid-phase peptide synthesis to manufacture-scale solid-phase peptide synthesis with construction and installation of dedicated peptide equipment at Chitose Hamari. Moreover, rare or unnatural amino acids that are essential components in difficult-to-synthesize peptides can now be manufactured at commercial scale using Hamari's patented ligand-based manufacture techniques. In the near future, Hamari commercial manufacture process will cover the full range of protein synthesis from the manufacture of rare or unnatural amino acids, assembly of rare or unnatural long-chained peptides from these amino acids, and eventually, assembly of these peptides for protein folding and expression.
HEALIOS K.K.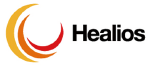 Major field:Regenerative medicine
Research, development, manufacture of cell therapy products and regenerative medicine products
Overview
Raising our mission, "To be the change in an ever evolving world through enrichment of living", HEALIOS was established in 2011 via Riken Venture system.
We are dedicated to develop promising medicines to heal and bring hope to those worldwide who are suffering from incurable diseases by making use of the regenerative power.
Product / Service / PR
[Somatic stem cell regenerative medicine]
Development of regenerative medicine for ischemic stroke and Acute Respiratory Distress Sydrome (ARDS) in Japan using MultiStem®, products developed by Athersys, Inc.
[iPSC regenerative medicine]
Development of Treatments for Age-Related Macular Degeneration (AMD) involving transplantation of iPS cell-derived retinal pigment epithelial (RPE) cells.
Development of Organ Bud Transplantation Therapy involving a technology to create functional human organs using iPS cells.
Heat-tech Co.,Ltd.
Major field:Production of research equipment
Miner field:Medical equipment
Miner field:Production equipment
SPA of Non-contact、High-temperature and Rapid Heater & Heater Controller for the Laboratories and Researchers.
Overview
We are SPA of Non-contact、High-temperature and Rapid Heater & Heater Controller for the Laboratories and Researchers.

Customers can purchase Heater Heater-controller and industrial equipment needed by a research organization and a factory on the Internet directly.

Please inquire for product information, technical information, actual machine examination, and quotation without reserve.

Customer of the first business is welcome.
Product / Service / PR
5 reasons why Heat-tech is selected
①The rich selection of 4 principles and 6000 kinds.
 Near-infrared, Far-infrared, UV heater, and Air Blow heater.
 From the 6000 kinds of products of 4 kinds of heating system,
 we will propose the best heater.
②6 types of heater controller
 Manual, Automatic, Logging, IOT, etc.
③Sense of security of verification before introduction.
 Sample heating , Test laboratory, in user can verify before introduction.
④Low-budget one-stop introduction
 To introduce in testing way, the laboratory kit which gathered something
 necessary was prepared.
⑤A lot of documentation
 Technical documentation online seminars.
HI-LEX CORPORATION, Inc.

Major field:Medical equipment
Miner field:Production of research equipment
Manufacturing and R&D of medical devices such as catheter, guidewire, vascular graft, LVAD, etc.
Overview
We have been taking a lead in the areas of research, development, technology and production, as a top company in the control cable industry since our company's establishment in 1946, by focusing on technical usability of control cable with simple structure and reliable operability. As one of our advanced technologies for the next generation, we are also manufacturing and selling medical equipments by utilizing our control cable technologies.
Product / Service / PR
We are manufacturing and selling control cables for automobiles, marine vessels, construction and industrial equipments, welfare and home related, and medical equipments.
Especially about medical equipments, we are manufacturing catheters, guidewires, vascular graft, LVAD(Left Ventricular Assist Device) and parts of endoscope. Also, we are developing the scaffold of cell culture and for regenerative medicine.
Address:
1-12-28 Sakaemachi Takarazuka city Hyogo pref.,Japan PO#665-0845 

(Contact Person Akihiro Ametani Manager Medical Device Department Research & Development Section)

TEL:
+81-797-85-2571
FAX:
+81-797-85-2990
Web site:
http://www.hi-lex.co.jp
E-mail:
ametani@hi-lex.co.jp
HILUCO, Inc.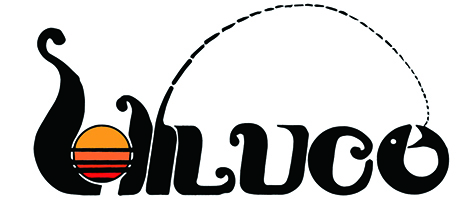 Major field:Beauty and Health care
Miner field:CRO
Hirosaki Life science Innovation, Inc.
Major field:Regenerative medicine
Miner field:Drug discovery
Development, manufacturing, and marketing of regenerative medicine products
Overview
Development, manufacturing and supply of regenerative and other medical products
Product / Service / PR
Based on the results of an investigator-led clinical trial conducted by Kobe University and Foundation for Biomedical Research and Innovation (FBRI), Hirosaki Life science Innovation, Inc. is preparing for the pivotal clinical trial of IK-01, which is a collagen matrix containing chondrocytes indicated for focal articular cartilage defects in the knee, to obtain the marketing authorization.
HIROSE Chemical Co., Ltd.
Major field:Distributer
Miner field:Diagnostic agent and device
Miner field:Material and Chemical products
Sales of reagents, clinical test drugs, industrial medicine, and equipment for clinical trials and chemistry use
Hitachi Plant Services Co.,Ltd.
Major field:Production equipment
Provision of design, construction, maintenance, validation for cell procrssing centers