COMPANY LIST
Business Expansion
on Kobe's Port Island
368
companies
as of December 31, 2019
KOBE Life Science
Cluster Company List
Companies listed in this brochure are participants of the Kobe Medical Industry Development Project and operating on Kobe Port Island. Companies are divided into each categories by their major business field on Kobe Port Island. In the case they have other business fields, it is shown in the miner field.
Search by Company name & Keyword
Business

Location

Initial
Air Water Medieich Inc.

Major field:Outsourcing business for hospital
Miner field:Medical equipment
SPD services and Sterilization services
Overview
SPD services supply proper medical consumable and help the hospital logistics.
Sterilization services is to wash used surgical instruments and sterilize them.
We have Sterilization Center all over Japan, and provide this services from our center.
Our company has a track record for 20 years.
We support the efficient hospital management by our services.
Address:
1-3-1 Minatojimaminami-cho, Chuo-ku, Kobe-shi, Hyogo-ken 

(Contact Person Kazushi Kikkawa)

TEL:
+81-78-304-5105
FAX:
+81-78-304-5153
Web site:
http://awmh.co.jp/
E-mail:
kaz.kikkawa@awmh.co.jp
AIR WATER SAFETY SERVICE INC.

Major field:Medical equipment
Miner field:Outsourcing business for hospital
Manufacturing and sale of Medical Facilities, Firefighting Facilities and Breathing Apparatus. Installation and maintenance services for Facilities of Medical and Firefighting.
Overview
Air Water Safety Service Inc.'s corporate principles are "Protect Human Life and Property." Medical field mainly covers Medical Gas Piping System and Operating Theaters/ICUs, Firefighting field includes equipment and systems of Gas Firefighting and Breathing Apparatus (SCBA) field supports activities of firefighters.
Product / Service / PR
Air Water International Advanced Medical Center at Kobe opened in May 2019 at Port Island, Kobe is a academy of our medical technologies and systems for medical gas piping systems and operating theaters・ICUs. In particular space simulations, 3D-VR, etc.
Vibration test center at our Kobe works, one of the largest in Japan, can support developing anti earthquake design and its verification tests.
We will continue "Challenge and Creativity" to contribute our society.
DOWELL Inc.
Major field:IT
Miner field:Beauty and Health care
Miner field:Outsourcing business for hospital
development, manufacturing, and seles: applications for nursing care robot
Overview
Taking into account the spread of robots, we are developing robotics business centered on solution services such as Pepper (Pepper) and RoBoHoN (RoboHon) application development for communication robots, introduction and utilization. By creating a market that robots can utilize, researching advanced technologies and latest utilization examples, we will play a part in building a new society where robots and humans coexist.
Product / Service / PR
Communication robot introduction Consulting ? Planning development of robot application ? Robot rental and robot operator dispatch ? Robot experience class ? Robot application developer training ? Development of nursing rehabilitation robot ? Skill development of smart speakers.
FORUM8 co.,ltd.

Major field:IT
Miner field:Beauty and Health care
Miner field:Outsourcing business for hospital
Development, sale and support of supercomputer, cloud computing and VR software
Overview
The software company that develops and delivers
advanced software such as Virtual Reality (VR), 3D analysis, and Design support/CAD software with proven experience to a wide range of fields worldwide including civil engineering, architecture, traffic and transport, and automotive. The supercomputer cloud laboratory was established in FOCUS, Kobe in April of 2011 to provide the new solution, "High performance computing on cloud services®.", for the medical and welfare fields.
Product / Service / PR
We provide total solution to medical/welfare field with 3DVR via VR-Cloud® for examining construction location and layout plan of hospitals, structural analysis, energy consumption, disaster prediction, evacuation analysis, and consensus creation.
Moreover, we provide solutions such as various large scale analysis and simulation including wind/fluid analysis, noise analysis, CG movie rendering service, and Engineer's Studio® Supercomputing on cloud service® (option) via supercomputer, a computer that is at the frontline of the current processing capacity.
Kobe City Eye Hospital

Major field:Outsourcing business for hospital
Ophthalmology Core Hospital in Kobe City
Konishi Medical Instruments Co., Ltd.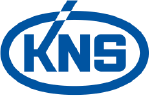 Major field:Medical equipment
Miner field:Production of research equipment
Miner field:Outsourcing business for hospital
Sales of medical devices and instruments
LSI Medience Corporation

Major field:Outsourcing business for hospital
Miner field:Drug discovery
Miner field:Diagnostic agent and device
Clinical testing, Diagnostic reagents and instruments, Non-clinical studies, Clinical studies, etc
Overview
LSI medience will cooperate with each group business in the three Life Science Institute fields of expertise ( Health and Medical ICT, Next Generation Healthcare, Drug Discovery and Development Solutions, ), in order to create a symbiosis and fusion of the technology, experience, and knowhow nurtured in all the different companies, aiming to spark new trends in healthcare solutions.
Product / Service / PR
【Clinical Laboratory Business and IVD Business】 From supply of clinical diagnostic reagents and instruments to management support, we respond to the diverse needs of medical institutions. 【Drug Development Support Business】 We provide comprehensive support for drug development, from the non-clinical to clinical study stages, and for new compound registration and application.
MC SERVICE CO.,Ltd.

Major field:Outsourcing business for hospital
Miner field:Medical equipment
Medical Foods Harmony

Major field:Outsourcing business for hospital
Foods supply in hospital, welfare equipment
Meditranse,inc

Major field:Outsourcing business for hospital
Miner field:Contract research
Miner field:Other
Collection / transportation of specimens and medical equipments under highly-precision temperature control