COMPANY LIST
Business Expansion
on Kobe's Port Island
368
companies
as of December 31, 2019
KOBE Life Science
Cluster Company List
Companies listed in this brochure are participants of the Kobe Medical Industry Development Project and operating on Kobe Port Island. Companies are divided into each categories by their major business field on Kobe Port Island. In the case they have other business fields, it is shown in the miner field.
Search by Company name & Keyword
Business

Location

Initial
Adjuvant Cosme Japan Co., Ltd
Production and wholesale of functional cosmetics
Asian Scalp Health Research Center

Major field:Cosmetic
Miner field:Contract research
Promotion of basic reserch on Asian scalp and applied research for healthy scalp
Overview
To maintain healthy scalp in Asian people, we perform basic research and develop active ingredients, formulation technology, products, scalp care method and promote the applied research for hair regeneration.
Product / Service / PR
1. Basic research of scalp in Asian people.
2. Evaluate the safety and efficacy of cosmetics or cosmetic ingredients.
3. Research and develop hair regeneration technology.
Address:
Kobe International Business Center 605 5-5-2 Minatojima-minamimachi, Chuo-ku Kobe, 650-0047, Japan 

(Contact Person Ikuko Hirao)

TEL:
+81-78-381-5303
FAX:
+81-78-303-3077
Web site:
http://www.frash.org/
E-mail:
hiraoi@frash.org
Beauty Hi-tech Innovation Co., Ltd.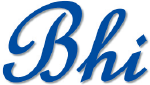 Major field:Cosmetic
Miner field:Contract research
Miner field:Material and Chemical products
R&D, import/exports of functional cosmetic and quasi drug products
Overview
We focus on developing functional cosmetics that act directly on the cells and genes of human skin and hair, improving their physiological functions. Based on leading-edge dermatology and hair science, we aim to create high-quality functional cosmetics, combining sophisticated research techniques in Japan with manufacturing and marketing capabilities in China. We also conduct international trading of cosmetics and cosmetic raw materials between Japan and China.
Product / Service / PR
1. Contract R&D and consultation service in cosmetic areas.
2. International trading and sales in cosmetic products, cosmetic raw materials, etc.
Address:
KIBC605, 5-5-2, Minatojima-Minamimachi,Chuo-ku, Kobe, Japan. 650-0047. 

(Contact Person Yumiko Nakagawa)

TEL:
+81-78-381-5302
FAX:
+81-78-303-3077
Web site:
http://www.bhinova.com/
E-mail:
info@bhinova.com
Bee Brand Medico Dental Co., Ltd.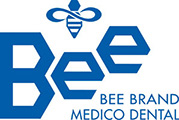 Major field:Production of drugs and quasi drugs
Miner field:Medical equipment
Miner field:Cosmetic
R&D of dental medication, quasi drugs, and dental equipments
R&D and production of raw materials for health foods or cosmetics
Overview
We research, develop and manufacture health food ingredients and cosmetic ingredients, utilizing the culture technology of microorganisms and the results of joint research with universities and public research institutions.
We have the philosophy of "creating something really good for the human body, backed by solid research results."
We conduct basic and applied research in house and develop original materials that make use of the results.
Product / Service / PR
We are working on the development of health food ingredients and functional food ingredients.
"Kinokuni Euglena" is a powdered new strain of Euglena discovered in Wakayama Prefecture.It is known to contain high protein and high quality amino acids and is a useful material as a protein source.
"Blueberry stem extract" has been found to have the ability to keep blood vessels strong, and it is a useful material not only for health but also for beauty.
Address:
7-2-6, Minatojimaminamimachi, Chuo-ku Kobe-shi, Hyogo, 650-0047, Japan 

(Contact Person Yo Goto)

TEL:
078-304-7855
FAX:
078-304-7856
Web site:
http://ge-hd.co.jp/
E-mail:
ygoto@ge-hd.co.jp
Bonanza Co.,Ltd.

Major field:Cosmetic
Miner field:Production of drugs and quasi drugs
R&D, production and sales, OEM of cosmetics and dietary supplements
Bourbon Corporation

Major field:Cosmetic
Development and Sale of food including food for specified health use and food with nutrient function claims, etc.
Overview
We have over 90 years' company history and have been producing & selling cookies, snacks, chocolates, gums, candies, chilled desserts, beverages, health food products, and so on.
We have established a quality assurance system for ensuring the safety, security, and stability of food and contributing to consumers' health. One of our goals is to contribute to society by distributing valuable products that promote the mental & physical health of consumers.
Product / Service / PR
We promote research & development of dietary supplements and nourishing, balanced food, with "promotion of health & prevention of disease" as our motto. We also work hard to adapt to rapid & dramatic fluctuations in consumer needs & lifestyles, and to develop high-value-added products with new ingredients as well as high-quality & high-value product brands. We've launched low-glycemic-index products, 80-kilocalorie packs, Boysenberry products, and slow-carb-absorption products that feature high-quality of calories.
COSANA Corporation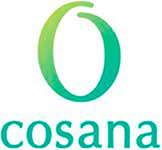 Major field:Cosmetic
Sale of health food cyclic oligosaccharide and functional cosmetics
Cyclo Chem co., ltd.

Major field:Material and Chemical products
Miner field:Cosmetic
Import and sale of cyclic oligosaccharide(cyclodextrin)
Overview
Imports and sells chemical products and cyclodextrins.
Develops and sells products using cyclodextrins.
Product / Service / PR
Head office and cyclodextrin application laboratory are located in Kobe as Japanese dealer for Wacker-Chemie of Germany. Develops various cyclodextrin complex products, technologies and business.
Only business handling all α, β and γ types of cyclodextrin in Japan. Have built system for supplying large quantities of α and γ types at low price, which have been high priced and difficult to obtain in Japan.
CycloChem Bio Co., Ltd.

Major field:Cosmetic
Development of health food using cyclic oligosaccharide(cyclodextrin)