COMPANY LIST
Business Expansion
on Kobe's Port Island
368
companies
as of December 31, 2019
KOBE Life Science
Cluster Company List
Companies listed in this brochure are participants of the Kobe Medical Industry Development Project and operating on Kobe Port Island. Companies are divided into each categories by their major business field on Kobe Port Island. In the case they have other business fields, it is shown in the miner field.
Search by Company name & Keyword
Business

Location

Initial
Asahi Lab Commerce, Inc.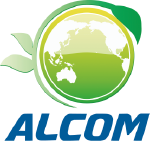 Major field:Chemical synthesis
Miner field:Drug discovery
Miner field:Distributer
Import state-of-the-art scientific instruments and sterile consumables and sell them to Academia and industries.
Overview
Asahi Lab Commerce, Inc. is one of leading distributors in the market of life science and bio science. We cover entire Japan providing sales, technical service and application. We represent unparallel products from EU, US and Asia to contribute life science and bio science field in Japan. We are always close to the clients and aim to have customer's satisfaction not seeking only for profit.
Product / Service / PR
・The Benchtop NMR Spinsolve does not require He / N2 gas. Measurement is
 possible anywhere if there is a power supply.
 Monitor reaction processes in real time. 43MHz 60MHz 80MHz nuclide can add 3
 nuclides from 13C, 31P, 11B etc. based on 1H19F.
・The Netherlands Flowid SpinPro is a hybrid synthesizer with centrifugal force and
 flow, suitable for slurry and high viscosity samples.
・UK HEL manufactures products that excel at high-temperature and high-pressure
 reactions, such as gas-liquid mixing flow system FlowCAT and batch type HP
 ChemScan.
・UK Asynt manufactures compact CSTR fReactor, US Celltreat manufactures sterile
 disposable products, and offers serological pipettes, bioreaction tubes, pasteur
 pipettes, cell culture dishes, microplates, cryogenic tubes, and various bottles.
Bay bioscience Co., Ltd.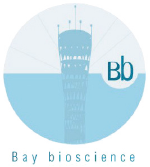 Major field:Production of research equipment
Miner field:Distributer
Research, production and sales of medicines and devices for bio-research
Overview
Bay bioscience, founded in 2001, caters to wide range of life science research field with high quality, yet affordable products that we manufacture or import from leading companies in the relevant area. We further aim to bring cutting-edge products that result from the latest development to leading researchers and help to empower the process of scientific discovery in the area of life science.
Product / Service / PR
◇Proprietary JSAN Desktop Cell Sorter.
This compact cell sorter provides straightforward and accessible operation, with simplified optical alignment and sort setups, which allows researchers to sort and target cells with ease and without assistance from a skilled instrument operator. The JSAN cell sorter is friendly to cells.
◇Ultrapure human mesenchymal stem cells; "REC" (Rapidly Expanding Cells) by PuREC Co., Ltd.
"REC" is homogeneous population of cells having high proliferation potency, multipotential, and migration capability contained within MSC isolated from human tissue.
◇Monoclonal antibodies provided by TONBO Biosciences.
◇Import and sales of Multiplex Bead Assay Reagent from Bay bioscience.
Enable to measure up to 24 analytes of soluble protein simultaneously in a single reaction by use of Flow cytometer.
Address:
5-2-5, Minatojima Minamimachi, Chuo-ku, Kobe 650-0047, Japan 

(Contact Person Yoshiko Murayama)

TEL:
+81-78-304-5881
FAX:
+81-78-304-5889
Web site:
http://www.baybio.co.jp
E-mail:
info@baybio.co.jp
COMNET Corporation

Major field:Distributer
Miner field:Contract research
Providing equipment for test or design of medical devices (membership-based support)
EBIHARA RUBBER CO.,LTD.
Major field:Production of research equipment
Miner field:Distributer
Miner field:Other
Sales and provision of medical/ laboratory/ scientific/ analytical instruments.
Address:
(Tokyo office)
2-6-4 HONGO BUNKYO-ku TOKYO JAPAN Postcode:1130033 

(Kobe Office)
203-1 Port island Building, 4-1-1, Minatojima-nakamachi, Chuo-ku, KOBE Postcode:6500046 

(Contact Person Atsushi Ebihara)

TEL:
+81-3-3815-0051
FAX:
+81-3-3815-0342
E-mail:
since1905@ebihara-rubber:co.jp
FUJI CHEMICALS LTD.
Major field:Distributer
Miner field:Regenerative medicine
Miner field:Production of drugs and quasi drugs
Sales of reagents and devices related to physics and chemistry
HIROSE Chemical Co., Ltd.
Major field:Distributer
Miner field:Diagnostic agent and device
Miner field:Material and Chemical products
Sales of reagents, clinical test drugs, industrial medicine, and equipment for clinical trials and chemistry use
IKEDA SCIENTIFIC Co., Ltd.
Major field:Distributer
R&D and sale of equipment associated with regenerative medicine
Masuda Medical Instruments Co.,Ltd.

Major field:Medical equipment
Miner field:Distributer
Miner field:Beauty and Health care
Sales of medical devices or laboratory instruments, provision of service
Overview
Masuda Medical Instruments sells medical equipments, physics & chemical equipments, materials, reagents, and consumables, and also provides maintenance services.
It also focuses on SPD(Supply, Processing and Distribution) system.
It also sells hearing aids, contact lenses, rehabilitation & care equipments and also designs & manufactures communication equipments etc.
Product / Service / PR
[Medical equipments]
Orthopedic equipments & materials, endoscopic equipments, CT, MRI, ultrsonographs, operating room equipments, cleaning & sterilization equipments, drug related equipments, equipments for nursing, medical consumables, syringe pumps, rehabilitation equipments, and home medical equipments
[Physics & medical equipments]
Clinical testing equipments, analysis & experimental equipments, reagents, gases for medical and research
[Care & rehabilitation related products]
Ostomy products, hearing aids and contact lenses
MATRIXOME, Inc.
Major field:Regenerative medicine
Miner field:Genomics
Miner field:Distributer
Sales of cell culture substrate for pluripotent stem cell including ES cells and iPS cells
Overview
MATRIXOME is a biotech company that develops cell culture matrices for life science research, including those in the stem cell, regenerative medicine and cellular therapy fields. Our unwavering commitment to innovation is reflected in our unique cell culture substrates which harnesses the power of laminin E8 fragments. The technology behind our surface matrices allows for stronger adhesion with ES/iPS cells than full-length laminin as one of the many advantages. Scientists from all over the world can rely on the quality of our products, with hundreds of publications, as we are the leading provider of human recombinant laminin fragments for ES/iPS cell research in Japan and the world.
Product / Service / PR
MATRIXOME's range of iMatrix products features extracellular matrix substrates made from highly purified recombinant laminin E8 fragments, in both research and clinical grades. With the right laminin isoform, pluripotent stem cells can be maintained or efficiently differentiated into your desired target cells.
●iMatrix-511 is for the maintenance and expansion of ES/iPS cells.
●iMatrix-411 is for the induction of vascular
 endothelial cells from human PSCs.
●iMatrix-221 is for the maintenance and enrichmention of cardiomyocytes and
 skeletal muscles.
Come discover the quality of MATRIXOME's research tools and contact us to request your free trial sample.

Address:
3-2 Yamadaoka, Suita, Osaka 565-0871 JAPANInstitute for Protein Research, Osaka University 

(Contact Person Grodzicki Marek International Business Development and Marketing Manager)

TEL:
+81-6-6877-0222
FAX:
+81-6-6877-0002
Web site:
http://www.matrixome.co.jp/en/
E-mail:
info@matrixome.co.jp
Miyano Medical Instruments Co., LTD.

Major field:Medical equipment
Miner field:Distributer
Miner field:Outsourcing business for hospital
Production and sales of medical devices and physicochemical devices
Overview
We have come as a trading company specializing in medical and physicochemical devices. We have built an enterprise power one of the best medical and physicochemical devices in specialized trading company as the basic philosophy of "Mission to support life" In addition, we throught the corporate attitude that we perform for granted that all the necessary, such as understanding the latest technology, the exact information gathering and providing, and rapid response, to satisfy the needs of our customers. In the future, all of our staff, as an expert medical and physiochemical devices, will continue to be the best parther of customers.
Product / Service / PR
Extensive experience
We are a leading trading company specializing in medical and physicochemical devices, to be operating base in western Japan.

Development support of medical devices
The cooperation with medical device manufacturers, we provide support development of advanced medical devices to satisfy the needs of medical institutions.

Medical support solutions
We are proposed that can satisfy the diverse needs of hospital, such as SPD, dialysis SPD, ME management system, operating room support system.
Address:
4-8, 5-chome, Kusunoki-cho, Chuo-ku, Kobe, 650-8677 Japan 

(Contact Person Masaru Matsuoka)

TEL:
+81-78-371-2121
FAX:
+81-78-371-2300
Web site:
http://miyano.jp