COMPANY LIST
Business Expansion
on Kobe's Port Island
368
companies
as of December 31, 2019
KOBE Life Science
Cluster Company List
Companies listed in this brochure are participants of the Kobe Medical Industry Development Project and operating on Kobe Port Island. Companies are divided into each categories by their major business field on Kobe Port Island. In the case they have other business fields, it is shown in the miner field.
Search by Company name & Keyword
Business

Location

Initial
Bee Brand Medico Dental Co., Ltd.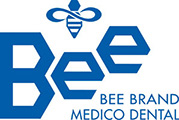 Major field:Production of drugs and quasi drugs
Miner field:Medical equipment
Miner field:Cosmetic
R&D of dental medication, quasi drugs, and dental equipments
BGI JAPAN K.K.
Major field:Genomics
Miner field:IT
Contracted business and collaborative research of various genome analysis
Overview
BGI, the world's largest genomics organization, has established BGI JAPAN K.K. in Japan. BGI JAPAN K.K. is engaged in the genomics research and service of human genes, disease, plants and animals, microorganisms, environment and energy. As your premier scientific partner, by the research achievements and the technical know-how obtained in the past ten years, together with the advanced equipments we provide a comprehensive list of genomic solutions to meet your research needs.
Product / Service / PR
Powered by high through put sequencers platform, we provide reliable, high-quality sequencing results with industry-leading turnaround time. Our high-performance supercomputing facilities and bioinformatics center (with 1000 professionals) provide the hardware and software tools and analysis capabilities to support genomics research studies. We provide reliable technical support across the genome analysis, protein analysis, RNA analysis, epigenetics and genotyping.
Address:
Kobe KIMEC Center BLDG.8F,1-5-2 Minatojima-minamimachi,Chuo-ku,KobeCity,Hyogo-pref.650-0047,JAPAN 

(Contact Person Sujie Cao)

TEL:
+81-78-599-6108
FAX:
+81-78-599-6109
Web site:
https://www.bgi.com/jp/
E-mail:
bgijapan@genomics.cn
Bourbon Corporation

Major field:Cosmetic
Development and Sale of food including food for specified health use and food with nutrient function claims, etc.
Overview
We have over 90 years' company history and have been producing & selling cookies, snacks, chocolates, gums, candies, chilled desserts, beverages, health food products, and so on.
We have established a quality assurance system for ensuring the safety, security, and stability of food and contributing to consumers' health. One of our goals is to contribute to society by distributing valuable products that promote the mental & physical health of consumers.
Product / Service / PR
We promote research & development of dietary supplements and nourishing, balanced food, with "promotion of health & prevention of disease" as our motto. We also work hard to adapt to rapid & dramatic fluctuations in consumer needs & lifestyles, and to develop high-value-added products with new ingredients as well as high-quality & high-value product brands. We've launched low-glycemic-index products, 80-kilocalorie packs, Boysenberry products, and slow-carb-absorption products that feature high-quality of calories.
Dexerials Corporation
Major field:Material and Chemical products
R&D of medical devices based on advantage of electric components bonding materials and, optical materials Technologies
Overview
★Invest in Bio venture companies
 ORTHOREBIRTH Col, Ltd.:
 Cottony type synthetic bone-void-filling material, Stem-cell extract/culture sheet
 https://orthorebirth.com/

 Intelligent Surfaces, Inc.:
 Biocompatibility material "MPC polymer"
 http://intelligent-surfaces.co.jp/

Product / Service / PR
★Bonding Materials
 Anisotropic Conductive Film (ACF)
 Thermal conductive sheet
★Optical Materials
 Optical elasticity resin (SVR) Optical film UV curable resin for optical disks Inorganic
 waveplate Inorganic polarizer
★Electronic Components Products
 Self Control Protector (SCP)
★Antifog & antifouling coating "KIREIA"
Address:
Tokyo
Gate City Osaki, East Tower 8F, 1-11-2 Osaki, Shinagawa-ku, Tokyo 141-0032, Japan 

Tochigi
1724 Shimotsuboyama, Shimotsuke-shi, Tochigi 323-0194, Japan 

(Contact Person Yukihisa Baba)

TEL:
03-5345-3946
0285-47-3182
Web site:
http://www.dexerials.jp/
E-mail:
Yukihisa.Baba@dexerials.com
Electrosuisse Japan Co., Ltd.

Major field:Patent
Miner field:CRO
Designing and creating instructions for medical devices
Overview
Electrosuisse Japan Started the business at Kobe in January 2007.
Electrosuisse Japan conducts support services for instruction manuals for medical devices, etc. against the background of its extensive track record which comprise designing, producing and translating, as well as consulting, etc. for risk analysis which is based upon usage environments and user perspectives, and performing usability tests, and complying with ISO standards and standards, etc.
In addition, Electrosuisse Japan is carrying out gap analysis and adaptation measures technical support to incorporate the viewpoint of risk and benefit communication, which USFDA is focusing on in recent years, into documents for medical equipments and documents for medical facilities.
Product / Service / PR
The features of the ERGONOMIC MANUALS (based on SUCCESSFUL MANUALS) that Electrosuisse Japan produces are that users can simply, correctly and naturally comprehend how to use products at a glance.
What are < ERGONOMIC MANUALS >?
● International standards compliance
● Comprehensible at a glance!
Innovative design
Easy to understand photographs and illustrations
Explanatory text which is narrowed down to a minimum
● Cost reduction
Reducing the volume of text → reduces translation expenditures
Reducing the number of pages → reduces printing expenditures
Reduction of call center expenses
● Coping with FDA-led risk and benefit communication demands
Electrosuisse Japan reflects communication demands led by US and followed by Europe, which are specific to areas of medical and health care, in operation manuals in medical facilities and device related documents.
FORUM8 co.,ltd.

Major field:IT
Miner field:Beauty and Health care
Miner field:Outsourcing business for hospital
Development, sale and support of supercomputer, cloud computing and VR software
Overview
The software company that develops and delivers
advanced software such as Virtual Reality (VR), 3D analysis, and Design support/CAD software with proven experience to a wide range of fields worldwide including civil engineering, architecture, traffic and transport, and automotive. The supercomputer cloud laboratory was established in FOCUS, Kobe in April of 2011 to provide the new solution, "High performance computing on cloud services®.", for the medical and welfare fields.
Product / Service / PR
We provide total solution to medical/welfare field with 3DVR via VR-Cloud® for examining construction location and layout plan of hospitals, structural analysis, energy consumption, disaster prediction, evacuation analysis, and consensus creation.
Moreover, we provide solutions such as various large scale analysis and simulation including wind/fluid analysis, noise analysis, CG movie rendering service, and Engineer's Studio® Supercomputing on cloud service® (option) via supercomputer, a computer that is at the frontline of the current processing capacity.
FURUNO SYSTEMS Co., Ltd.

Major field:IT
Construction of wireless mobile terminal and network connected to system in the hospital
G CUBE CO., LTD.

Major field:Production equipment
Miner field:Material and Chemical products
Miner field:Logistics
Technology development of image processing integrated circuit for medical device utilizing semiconductor device and measuring instrument design technology
Overview
For your need for expertise in the medical industry, we are the one stop to provide you with a single source facility design-build approach , medical testing equipments and supplies.
Product / Service / PR
・Tool of Semiconductor (Product/Measurement)
・Tool of healthcare (Measurement)
・Ar Laser Repair, He-Ne Laser Repair
・Material(Chemical, Gas) and Supply System
GSP Lab., Inc.
Major field:Diagnostic agent and device
Miner field:Regenerative medicine
Miner field:Genomics
Development, production, and sales of companion diagnostics
Overview
More than 300 kinds of development of a FISH probe, production and sale are being performed from 200,000 kinds of BAC clone built originally.
The product in which the cancer relation, genetic abnormal of diagnosis preimplantation and regenerative medicine (iPS cell) are detected has been often developed.
These products are also used by foreign countries, not only the country and appear on a paper beyond 120 reports.
Product / Service / PR
Chromosomal abnormal is detected.
Amplification and translocate of a cancer related gene are detected.
The chromosome number-like abnormality of preimplantation cell is detected.
The chromosome number-like abnormality of ES and iPS cell is detected.
Address:
Kobe KIMEC Center Bldg. 6F, 1-5-2Minatojima-Minamimachi Chyo-ku Kobe, Hyogo, 650-0047 Japan 

(Contact Person Masahiko Maekawa)

TEL:
+81-78-599-8635
FAX:
+81-78-599-8636
Web site:
http://www.gsplab.co.jp/
E-mail:
info@gsplab.co.jp
HEALIOS K.K.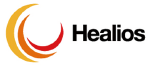 Major field:Regenerative medicine
Research, development, manufacture of cell therapy products and regenerative medicine products
Overview
Raising our mission, "To be the change in an ever evolving world through enrichment of living", HEALIOS was established in 2011 via Riken Venture system.
We are dedicated to develop promising medicines to heal and bring hope to those worldwide who are suffering from incurable diseases by making use of the regenerative power.
Product / Service / PR
[Somatic stem cell regenerative medicine]
Development of regenerative medicine for ischemic stroke and Acute Respiratory Distress Sydrome (ARDS) in Japan using MultiStem®, products developed by Athersys, Inc.
[iPSC regenerative medicine]
Development of Treatments for Age-Related Macular Degeneration (AMD) involving transplantation of iPS cell-derived retinal pigment epithelial (RPE) cells.
Development of Organ Bud Transplantation Therapy involving a technology to create functional human organs using iPS cells.