COMPANY LIST
Business Expansion
on Kobe's Port Island
368
companies
as of December 31, 2019
KOBE Life Science
Cluster Company List
Companies listed in this brochure are participants of the Kobe Medical Industry Development Project and operating on Kobe Port Island. Companies are divided into each categories by their major business field on Kobe Port Island. In the case they have other business fields, it is shown in the miner field.
Search by Company name & Keyword
Business

Location

Initial
KAN RESEARCH INSTITUTE, INC.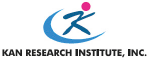 Major field:Drug discovery
Miner field:Genomics
Basic research to develop pharmaceutical seeds
KANAE CO.,LTD

Major field:Packaging
Miner field:Production of drugs and quasi drugs
Miner field:Cosmetic
Contract Packaging ,R&D
Overview
KANAE was founded in 1956 as a business that processes and sells flexible packaging materials. Since then, we have expanded our business throughout the world, and nowadays widely offer optimal packaging solutions to almost 700 valued customers in the pharmaceutical, medical, cosmetics and food industries, by utilizing rich experience, know-how, and R&D capabilities.
In order to expand and enhance our business foundation, we established a creative/development type plant and R&D Lab. in Port Island.
Product / Service / PR
As an integrated packaging company, KANAE provides optimal packaging solutions to our valued customers through 3 key businesses – Packaging materials, Contract packaging and Packaging machinery.
Kobe plant, equipped with the latest facilities which meet GMP standards, provides high quality contract packaging services for pharmaceuticals, cosmetics, and Clinical Trial Materials.
The R&D Lab. is committed to developing original packaging materials/formats and packaging systems to meet customers' requirements.
Address:
5-2-7, Minatojima-minamimachi, Chuo-ku, Kobe 650-0047 JAPAN 
TEL:
+81-78-306-6041
FAX:
+81-78-306-2840
Web site:
https://www.kk-kanae.jp/en/
KANEKA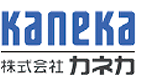 Major field:Regenerative medicine
Miner field:Medical equipment
Miner field:Cosmetic
R&D of regenerative medicine using stem cells
KCell, Inc.

Major field:CRO
Miner field:Regenerative medicine
Tecnical consulrtation and Engineering development for Cell manufacturing industrialization
Overview
There are many problems to be solved before cell production becomes an industry. To achieve this goal, KCell is focusing on:
-R&D on manufacturing cell products and therapy
-conducting contracted research
-technical consultation
Product / Service / PR
KCell is devoted to development of system and software for future generation of cell manufacturing, which guarantees quality of the products and save cost for all production.
Address:
TRI 3F, 1-5-4 Minatojima-minamimachi, Chuo-ku, Kobe, 650-0047 Japan 

(Contact Person Yasuhiro Yanagi)

TEL:
+81-78-335-5691
E-mail:
kcell_lab@kcellinc.com
Kei Create Co., Ltd.
Major field:Medical equipment
Kida Valve Ball Co.,Ltd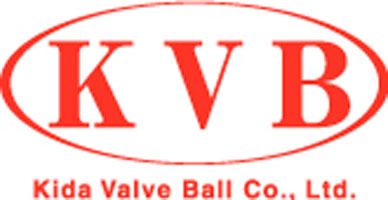 Major field:Medical equipment
Overview
We, Kida Valve Ball is long-established company with a history of over 50 years. Applying spherical surface machining and grinding technology, we have established high sphere processing technology. To make high sphericity and surface roughness is our advantage. This is more than market required level. We apply our original technology to the artificial hip implant parts and other medical equipment.
Product / Service / PR
Artificial hip implant parts
1) Inner head and outer cup made of cobalt chrome and   Peek resin
2) Stem made of titanium
  Medical equipment parts
Our perfect sphericity technology benefits Hip Implant Patients. The higher accuracy, the less worn down. Surface roughness <0.03 micron. High sphericity <0.3 micron. We use our original tools for mirror finishing. We supply long-lasting components for hip implants and other medical equipment.
Address:
1-36, Tamakushi-cho Higashi 3cho-me, Higashi Osaka city, Osaka, 578-0932, Japan 

(Contact Person Hiroshi Kida)

TEL:
072-963-2441
FAX:
072-963-5812
Web site:
http://www.kvb.jp/en
E-mail:
hiroshi@kvb.jp
KiSCO Co., Ltd.
Major field:Medical equipment
Planning, R&D, production and sales of medical equipment
Overview
KiSCO Group is engaged in developing and selling spinal fixation implants, fracture fixation devices, joint prosthesis, and other implants for contributing in a significant way to improve patients' Quality-of-Life as joint development with KOL doctors under the corporate philosophy: "KiSCO-people creating innovative devices and providing high-quality service to medical experts for better health worldwide".

In November, 2011, KiSCO has become a subsidiary of Otsuka Medical Devices Co., Ltd., which is a wholly-owned company of Otsuka Holdings Co., Ltd.
Product / Service / PR
KiSCO products are used in the orthopedics, mainly in the spinal and trauma surgery.
Followings are some of the main products from a wide product range of KiSCO.
【Spinal Product】
・Odalys Pedicle Screw System: thoracolumbar posterior fixation system
・L-Varlock: lumbar posterior intervertebral cage
・RENG Spinal System: minimally invasive pedicle screw system
【Trauma Product】
・OLSⅡ Nail System: intramedullary nail for proximal femoral fracture
・Dual SC Screw System: femoral neck fixation screw
・TresLock Screw System: femoral neck fixation plate and screw
KNC Laboratories Co., Ltd.

Major field:Chemical synthesis
Miner field:Drug discovery
Miner field:Production of drugs and quasi drugs
Research, development, and production solutions for organic chemicals
Overview
KNC Laboratories provides R&D and manufacturing services promptly and flexibly in any phase of your activity, from early research to commercial production.
KNC Laboratories has been serving a variety of industries including pharmaceutical, electronic- chemical, agrochemical, energy, environment.
With expertise in organic chemistry and biochemistry, KNC Laboratories offers services such as OEM, R&D manufacturing, FTE to meet the client's requirements in any phase of the business.
Product / Service / PR
Through our insourced services for functional materials and agrichemicals, we take "speed and readiness" as our motto to provide broad and consistent support services from basic research to OEM production.
Our support is tailored to each customer's development phase and covers a wide range of supported fields, including agrichemical products, organic EL, functional pigments, semiconductor materials, solar cells, functional polymers, liquid crystals, and OPC.
And for drugs, Based on our experience and a broad array of technologies we have developed, KNC provides consistent support for drug discovery research, process research and development, and medicine R&D and production in every stage up to GMP production of clinical trial drugs and ingredients.
KOBE BIO ROBOTIX CO.,LTD.
Major field:Production of research equipment
Development and sales of bio/laboratory-use containers with two-dimensional barcode
KOBE BIOMEDIX CO,. LTD.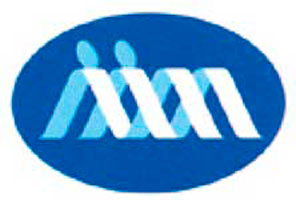 Major field:Medical equipment
Stocking, sales and R&D of medical devices
Overview
The development and the sale of the medical care.
Product / Service / PR
・KBM Gut-Clamper/Medical device for laparoscopic surgery.
・IC-pad/Local magnetic field inhomogeneity correction pad.
・Noise reduction pad/Electrocardiographic correction instrument.
・Port cannula/Medical device for shoulder surgery.
・KBM Pektus-hook/ Medical device for funnel chest surgery.
・KBM e-coll,PF-pad/Fixing tool for patient.