COMPANY LIST
Business Expansion
on Kobe's Port Island
368
companies
as of December 31, 2019
KOBE Life Science
Cluster Company List
Companies listed in this brochure are participants of the Kobe Medical Industry Development Project and operating on Kobe Port Island. Companies are divided into each categories by their major business field on Kobe Port Island. In the case they have other business fields, it is shown in the miner field.
Search by Company name & Keyword
Business

Location

Initial
BioView, Inc.
Major field:Contract research
Miner field:CRO
Drug development and research business by using MRI and PET
Overview
We are Japan's first CRO utilizing experimental MRI and PET contributing to saving time, reduction in cost and the number of laboratory animals by making good use of our experience and expertise in pharmacological imaging as below, and also conducts MRI-safety evaluation.
Product / Service / PR
BioView contributes to saving time, reduction in cost and the number of laboratory animals by making good use of our MRI expertise and an analytical technology of images. Additionally, our method is capable of becoming a breakthrough while usual biological methods can not evaluate a new pharmaceutical concept.
・Experimental MRI ・Anatomical and functional Imaging
・Molecular imaging ・T1 and T2 weighted imaging
・Diffusion MRI ・MR safety test by ASTM
・Pacemaker, etc.
Cardio Inc.
Major field:Medical equipment
R&D of cardiovascular regenerative medicine
Overview
We research and develop medical devices to treat the cardiac diseases and health care products which are based on the research of regenerative medicine. We also do the import and sale business of medical devices.
Product / Service / PR
The section of R&D Medical Device : 「Quad Holder」 is on the market, and several devices are under development. The section of import and sale of Medical Device : 「Excor Pediatric ventricular assist device」 and 「EZ-Regular」 is on the market.
Address:
Business Support Center for BiomedicalResearch Activities(BMA)2F 1-5-5 Minatojima-Minamimachi Chuo-ku, Kobe 650-0047, Japan 

(Contact Person Shinichi Sawada)

TEL:
+81-78-304-6101
FAX:
+81-78-304-6103
E-mail:
s-sawada@cardio.co.jp
Carna Biosciences, Inc.

Major field:Drug discovery
Miner field:Genomics
Miner field:Contract research
Drug discovery business and drug discovery support business
Overview
Carna Biosciences, Inc. is a biotech company established in April 2003 in Kobe as a spin-off company from Japanese research unit of NV Organon and is listed on Tokyo Stock Exchange JASDAQ Growth.
We conduct research and development to discover novel kinase inhibitors and provide drug discovery supporting services based on the drug discovery platform technology that have been acquired through many years of research and development experiences.
Product / Service / PR
Carna Biosciences is focused on the discovery and development of kinase inhibitor drugs to treat serious unmet medical needs in oncology, autoimmune and neurological diseases by inhibiting kinases that are important drivers for those diseases.
Carna Biosciences also provides high quality kinase proteins, accurate screening and profiling services, assay kits and assay development that satisfy customer needs, and cell-based assay services, playing an important role in kinase inhibitor drug discovery conducted by global pharmaceutical companies.
Japan Blood Products Organization

Major field:Drug discovery
R&D of blood plasma derivares
Kobe Urban Promotion Service Co.,Ltd.
Leasing of R&D facilities, etc. related to medicine, bio, and health.
Oriental BioService, Inc.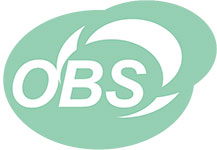 Major field:Experimental animals
Miner field:Regenerative medicine
Miner field:Contract research
Business in breeding genetically modified animals on consignment
Senju Pharmaceutical Co., Ltd.Kobe Innovative Center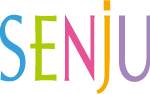 Major field:Production of drugs and quasi drugs
Miner field:Drug discovery
Development of ophthalmological drugs
Overview
Senju Pharmaceutical Co., Ltd. researches, develops, manufactures, and sells prescription drugs, mainly for ophthalmology and otolaryngology, as well as OTC products for such things as contact lens care and drugs for animals.
The Kobe Innovative Center of Senju Pharmaceutical conducts research in order to create original ophthalmic drugs by identifying the molecules responsible for ocular diseases, and additionally screens compounds from around the world for those that are effective at treating ocular diseases.
Product / Service / PR
Senju Pharmaceutical's mission is to improve eye health around the world and prioritize safety for our products. We have developed original, cutting edge medicines as a pioneer in ophthalmic medication.
We perform research and development through an open-minded process collaborating with leading scientists in universities and industries worldwide.
Sysmex Corporation BMA Laboratory

Major field:Diagnostic agent and device
Miner field:Regenerative medicine
Laboratory testing service working to achieve personalized medicine for cancer patients
Overview
Sysmex engages in clinical laboratory testing of blood, urine and other specimens. In addition to providing instruments and reagents for clinical laboratory testing, and laboratory information systems as part of our comprehensive service and support system.
Our Life Science business unit aims to create proprietary testing technologies, expanding our operations in cancer and other areas.
BMA laboratory offers laboratory testing service working to achieve personalized medicine.
Product / Service / PR
We are focusing on new tests for cancer, regenerative medicine, etc, by analysis of gene, cell, protein, then offers CurebestTM 95GC Breast (research use assay service analyzes gene expression) and OncoBEAMTM (lab assay service with liquid biopsy). We also support researches and clinical studies, and commercialize companion diagnostic reagents.
We will continue to provide high-value tests contribute to QOL for patients, standardization of medical services, and personalized medicine.
Address:
Business Support Center for Biomedical Research Activities1-5-5 Minatojima-minamimachi Chuo-ku,Kobe 650-0047 Japan 

(Contact Person Koichi YAMAGATA)

TEL:
+81-78-304-7266
FAX:
+81-78-304-7267
Web site:
http://www.sysmex.co.jp/en
E-mail:
SCP-BMALABO@sysmex.co.jp