COMPANY LIST
Business Expansion
on Kobe's Port Island
368
companies
as of December 31, 2019
KOBE Life Science
Cluster Company List
Companies listed in this brochure are participants of the Kobe Medical Industry Development Project and operating on Kobe Port Island. Companies are divided into each categories by their major business field on Kobe Port Island. In the case they have other business fields, it is shown in the miner field.
Search by Company name & Keyword
Business

Location

Initial
Hyogo Ion Beam Medical Center Kobe Proton Center

Major field:Hospitals
Japan's first proton therapy facility with a focus on pediatric cancer. Equips two treatment rooms: one for children and one for adults.
HyogoPrefectural Kobe Children's Hospital
Prefecture Base Hospital of Pediatric Medical, perinatal care.
Kobe City Hospital Organization

Major field:Hospitals
Operation of Kobe City Medical Center General Hospital, Kobe City Eye Hospital, etc.
Kobe City Medical Center General Hospital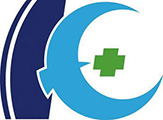 Major field:Hospitals
Providing emergency medicine, advanced medicine, as well as promoting clinical research.
Kobe Minimally invasive Cancer Center
Major field:Hospitals
Cancer center providing minimally invasive treatment with combination of radiation and chemotherapy
Address:
8-5-1,Minatojima-nakamachi,Chuo-ku,Kobe650-0046,Japan 

(Contact Person Director General, Vice Director of headquarters Kazu Kawada)

TEL:
+81-78-304-4100
FAX:
+81-78-304-0041
Web site:
http://k-mcc.net
E-mail:
kawada@k-mcc.net
Kobe Robocare Center

Major field:Beauty and Health care
Miner field:Medical equipment
Miner field:Hospitals
Overview
Nuero-HAL FIT® is a scientific fitness training, in which the wearer in Wearable Cyborg HAL® pleasantly performs leg exercise, standing-up, sitting-down, gait training, etc. in accordance with his or her will. It is a new type of training in which professional staff makes programs suitable for users and enhance their mental and physical health.
Product / Service / PR
HAL® [Hybrid Assistive Limb®] is the world's first cyborg-type robot, by which a wearer's bodily functions can be improved, supported and enhanced.

Wearing of HAL® leads to a fusion of "man", "machine" and "information". HAL® assists a physically challenged person to move and enables him or her to exert bigger motor energy than usual. HAL® is also considered as the system that accelerates a motor learning of cerebral nerves.
Kobe University Hospital,International Clinical Cancer Research Center
Promoting advanced surgical treatment for cancer, Next Generation medical care, R&D of new medical devices, etc.
Overview
Aims of this hospital are advanced surgical research for variable cancers, next generation's medical education, development of new surgical devices and the study of international medical care.
Product / Service / PR
1. To provide patient-focused medical care.
2. To educate medical professionals who are rich in humanity.
3. To develop and promote advanced state-of-the-art medicine.
4. To contribute intenationally through medical care.
5. To enhance cooperation with local community medical care facilities.
Nagatayakuhin Co., Ltd.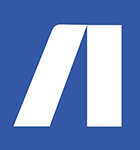 Major field:Hospitals
Miner field:Cosmetic
Nishi Memorial Port Island Rehabilitation Hospital
Major field:Hospitals
Miner field:Medical equipment
Miner field:Other
Acute rehabilitation hospital
Public utility foundation corporation child chemo support fund
Treatment facility for pediatric cancer
Overview
The Child Chemo Support Foundation was established to support children with cancer in Japan. Receiving their requests to change the hospitalized situation, we've been working hard to run a new accommodation facility, like their own home, where they can spend time with their beloved families and friends while having chemotherapy.
Product / Service / PR
In the spring of 2013, our first Child Chemo House was completed in the Port Island medical sector of Kobe. Our facility provides private bedrooms with bathrooms and kitchens, as well as a playroom and a school for special needs. In our clinic, the children will also be able to receive medical care and necessary treatment 24 hours/day.