COMPANY LIST
Business Expansion
on Kobe's Port Island
368
companies
as of December 31, 2019
KOBE Life Science
Cluster Company List
Companies listed in this brochure are participants of the Kobe Medical Industry Development Project and operating on Kobe Port Island. Companies are divided into each categories by their major business field on Kobe Port Island. In the case they have other business fields, it is shown in the miner field.
Search by Company name & Keyword
Business

Location

Initial
J. MORITA MFG. CORP.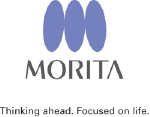 Major field:Medical equipment
Miner field:Diagnostic agent and device
Development of endoscopic cancer treatment equipment using laser
Japan Assistive Products Evaluation Center (JASPEC)
Major field:Patent
Miner field:Beauty and Health care
Miner field:Research institutions, University and Academic society, Foundation
Hardware safety trials and evaluation of welfare equipment
Japan Blood Products Organization

Major field:Drug discovery
R&D of blood plasma derivares
Japan Convention Services, Inc Kobe Regional Office

Major field:Other
Planning/operation of congresses of medicine, dentistry or pharmaceutical sciences; pharmaceutical companies' seminars; fairs, etc. Provision of interpretation and translation services in the field of medicine, etc.
Overview
Established in 1967 as Japan's first professional congress organizer, Japan Convention Services, Inc. (JCS) has 50 years of experience in providing full-service management for various healthcare and medical sciences related conferences and events, including the General Assembly of the Japan Medical Congress. JCS's previous experiences also include the planning and operations of the public exhibition at the "29th General Assembly of the Japan Medical Congress 2015 Kansai," the operational management of "International Port Conference Commemorating the 150th Anniversary of the Opening of the Port of Kobe" and celebratory events, and operational assistance for "OCEANS'18 MTS/IEEE Kobe/Techno-Ocean 2018," amongst many others. As a pioneer in the conference and convention industry, JCS strives to continue providing an extensive range of highest quality services tailored to client needs, from interpretation and translation services in healthcare and medical sciences to audio-visual equipment services, and the facility operations and management of Kobe International Conference Center.
Product / Service / PR
・Healthcare and medical sciences related convention services (medicine, dentistry, and pharmaceutical conferences/public lectures/medical corporate seminars/medical equipment and pharmaceuticals exhibitions/new pharmaceutical product launch events/secretariat operations/registration services/editing services for abstracts and academic papers)
・Convention services (bidding for international conferences/international conferences and ceremonial events/corporate seminars/shareholders' meetings)
・Language services (healthcare and medical sciences related interpretation /translation/content production)
・Staffing services (temporary staffing/bilingual staff services)
・Consulting services for MICE facilities (facility operations, investigative research)
JCS Communications, Inc. (audiovisual equipment and operations, video production, exhibitions, secretariat operations)
Japan Food Component Certificate Organization
Major field:CRO
Miner field:Patent
Japan Food Inspection Corporation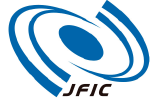 Major field:Contract research
Miner field:Cosmetic
Research of the laboratory method related to ingredient analysis of specified health food and functional food
Japan Quality Assurance Organization 

Major field:Patent
Registration service for medical device certification, various test related to Pharmaceuticals and Medical Devices Act, support for overseas business expantion
Overview
JQA (Japan Quality Assurance Organization) is known as a top-level certification body in Japan, conducting a variety of third-party evaluation services such as ISO Certification, Product Testing for compliance to a variety of national and international standards, and Calibration of Measuring Instruments.
Based on our rich expertise and know-how in testing and certification, we have continuously added to our conformity assessment services, while being accredited by relevant authorities, so as to meet the varied need with the globalization of economy.
Product / Service / PR
Japan Quality Assurance Organization (JQA) is a not-for-profit organization specializing in registration services for ISO management systems as well as safety testing and certification for compliance to a variety of standards, both national and international.
・Assessment & Registration of Management System
・Testing and Certification of Electrical and Electronic Products
・Calibration and Verification of Measuring Instruments
・Testing, Inspection, and Validation of Machinery and Construction Materials
・JIS Certification
・Testing and Certification of Information Security
・Validation and Verification for Global Environment
・Validation and Certification for Functional Safety
JAPAN SILK BIO R&D CENTER Co.,Ltd
Major field:Cosmetic
Miner field:Drug discovery
Promotion of Matsubara Virgin Silk. Research, manufacture, marketing of Cordyceps, silk as medical material
Japan-China Cosmetic Exchange Association

Major field:Cosmetic
Miner field:Beauty and Health care
Miner field:Material and Chemical products
Information service concerning market trend, laws and ordinances of Chinese cosmetics and raw materials made in China
Overview
Date of establishment: April 2, 2012
Purpose: To promote communication and information exchange between Japan and China cosmetic industries for win-win business relationship.
Members: 134 Japanese and Chinese cosmetic companies (as of Oct. 2019)
Product / Service / PR
We will provide information exchange opportunities through website, seminar, site visiting, etc. in the following areas: 1) Trends in China cosmetic market; 2) Chinese consumer needs; 3) Sales channels; 4) Law and regulation; 5) Intellectual property protection; 6) Unique products and technologies in China (e.g. Traditional Chinese medicine concepts and ingredients); 7) Chinese manufactures (including OEM); 8) Chinese raw materials, etc.
Address:
Kobe International Business Center 605, 5-5-2 Minatojima-minamimachi, Chuo-ku, Kobe, 650-0047,Japan 

(Contact Person Xinyao Liu)

TEL:
+81-78-381-5304
FAX:
+81-78-303-3077
Web site:
http://www.cosmo-jc.org/
E-mail:
info@cosmo-jc.org
Japanese Society of Anesthesiologists
Major field:Research institutions, University and Academic society, Foundation
Society secretariat with anesthesiologics-related library