COMPANY LIST
Business Expansion
on Kobe's Port Island
368
companies
as of December 31, 2019
KOBE Life Science
Cluster Company List
Companies listed in this brochure are participants of the Kobe Medical Industry Development Project and operating on Kobe Port Island. Companies are divided into each categories by their major business field on Kobe Port Island. In the case they have other business fields, it is shown in the miner field.
Search by Company name & Keyword
Business

Location

Initial
Kobe Urban Promotion Service Co.,Ltd.
Leasing of R&D facilities, etc. related to medicine, bio, and health.
Konishi Medical Instruments Co., Ltd.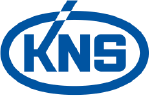 Major field:Medical equipment
Miner field:Production of research equipment
Miner field:Outsourcing business for hospital
Sales of medical devices and instruments
MICRON Inc.
Major field:CRO
Miner field:Regenerative medicine
Miner field:IT
Consignment of clinical studies using imaging modalities and support for clinical development
Overview
Recently, the use of medical imaging techniques such as PET, MRI, and CT are increasing in clinical trials.
As the first imaging CRO in Japan, Micron conducts various CRO business activities and completely supported imaging clinical trials and researches; Image data handling in clinical trials, PET site establishment, Full support for clinical research and investigator- initiated clinical trials, Imaging-biomarker development, PET tracer manufacturing support.
Product / Service / PR
As Japan's largest imaging CRO, Micron imaging team has cultivated the know-how in collaboration with more than 100 domestic and overseas radiologists/medical and research institutions, we will recommend the ideal solution package to meet your needs.
Address:
Nihonbashi Nishikawa Bldg. 1-5-3, Nihonbashi, Chuo-ku, Tokyo 103-0027 

(Contact Person Sales Planning sect. Bussiness Development)

TEL:
+81-3-6262-2830
FAX:
+81-3-6262-2831
Web site:
https://www.micron-kobe.com/
E-mail:
sales@micron-kobe.com
Otsuka Pharmaceutical Co., Ltd.
Major field:Production of drugs and quasi drugs
Miner field:Drug discovery
Miner field:Cosmetic
Durg discovery and development for treatment of central neurological disease, cardiorenal, cancer, other diseases, and research on regenerative medicine
Santen Pharmaceutical Co., Ltd.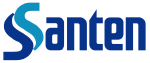 Major field:Production of drugs and quasi drugs
Miner field:Drug discovery
R&D, manufacturing, sales of ophthalmic products.
Overview
As a specialized company dedicated to the opthalmology, Santen carries out research, development, sales, and marketing of pharmaceuticals. Santen is the market leader in Japan for prescription ophthalmic pharmaceuticals and sells products in over 60 countries. As a leading company in the field of ophthalmology, Santen aims to contribute to society by supplying valuable products and services to satisfy unmet medical needs.
Product / Service / PR
Santen sells prescription ophthalmic pharmaceuticals, over-the-counter products, and medical devices in Japan, Asia and EMEA. As a specialized ophthalmic pharmaceutical company, Santen is pushing ahead with R&D activities by selectively channeling resources into keratoconjunctival disorders and glaucoma and ocular hypertension as well as retinal and uveal disorders, as we deem these markets to have high unmet medical needs and strong growth prospects.
Address:
Grand Front Osaka Tower A, 4-20 Ofuka-cho, Kita-ku, Osaka 530-8552, Japan 

(Contact Person Corporate Communications Group)

TEL:
+81-6-4802-9360
Web site:
http://www.santen.com
E-mail:
ir@santen.com
Sumitomo Dainippon Pharma Co., Ltd. Regenerative & Cellular Medicine Kobe Center

Major field:Drug discovery
Miner field:Regenerative medicine
Research of regenerative medicine and cell therapy
Overview
The Sumitomo Dainippon Pharma Group sets the pharmaceutical business as its core activity but also deploys other operations covering food ingredients, food additives and chemical product materials, animal health products, diagnostics and research materials.
In order to deliver innovative and useful pharmaceuticals to people worldwide as well as in Japan we make every effort in applying advanced R&D to all of our new pharmaceuticals. Aiming at improving customer satisfaction we also provide all relevant information with regard to our drug products.
Product / Service / PR
We position the Regenerative Cellular medicine area in addition to the Psychiatry & Neurology and the Oncology areas as our focus therapeutic areas where we are targeting the creation of innovative pharmaceuticals.
Here at Regenerative & Cellular Medicine Kobe Center, we are focusing on development research and manufacturing study of the cellular medicines those are derived from human iPS cells.