COMPANY LIST
Business Expansion
on Kobe's Port Island
368
companies
as of December 31, 2019
KOBE Life Science
Cluster Company List
Companies listed in this brochure are participants of the Kobe Medical Industry Development Project and operating on Kobe Port Island. Companies are divided into each categories by their major business field on Kobe Port Island. In the case they have other business fields, it is shown in the miner field.
Search by Company name & Keyword
Business

Location

Initial
Entities are classified mainly by their business activities on the South area of KOBE Port Island.
Entities are classified mainly by their business activities on the South area of KOBE Port Island.
You can select the initial.
IBP Inc.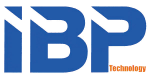 Major field:Packaging
Miner field:Production equipment
Import and sales of chemical and pharmaceutical products
Overview
IBP Inc. specialized in providing the advanced technologies from around the world.
We are selling many products from USA, Europe, and Asia to the industrial markets including power, chemical, pharmaceutical etc.
Also, we are trying to find a new unique and high quality product to accommodate a customer demand.
IBP Inc. is working with customers to create new Technologies.
Product / Service / PR
*Temperature sensors and compression seal fittings
*Connectors for high pressure-high temperature
*Ceramic filling pumps for Pharma & Food
*Stainless-steel filling needles & cleaning needles
*Single use bag and filter
*Punch and die
*Glovebox/isolators gloves
*Industrial ceramic products
*Temperature data logger
Address:
5-5-2 Minatojimaminami-Machi, Chuo-ku, KOBE 650-0047, Japan 

(Contact Person Takashi Paul Ohtomo)

TEL:
+81-78-304-5031
FAX:
+81-78-304-5032
Web site:
http://www.ibptech.jp
E-mail:
info@ibptech.jp
KANAE CO.,LTD

Major field:Packaging
Miner field:Production of drugs and quasi drugs
Miner field:Cosmetic
Contract Packaging ,R&D
Overview
KANAE was founded in 1956 as a business that processes and sells flexible packaging materials. Since then, we have expanded our business throughout the world, and nowadays widely offer optimal packaging solutions to almost 700 valued customers in the pharmaceutical, medical, cosmetics and food industries, by utilizing rich experience, know-how, and R&D capabilities.
In order to expand and enhance our business foundation, we established a creative/development type plant and R&D Lab. in Port Island.
Product / Service / PR
As an integrated packaging company, KANAE provides optimal packaging solutions to our valued customers through 3 key businesses – Packaging materials, Contract packaging and Packaging machinery.
Kobe plant, equipped with the latest facilities which meet GMP standards, provides high quality contract packaging services for pharmaceuticals, cosmetics, and Clinical Trial Materials.
The R&D Lab. is committed to developing original packaging materials/formats and packaging systems to meet customers' requirements.
Address:
5-2-7, Minatojima-minamimachi, Chuo-ku, Kobe 650-0047 JAPAN 
TEL:
+81-78-306-6041
FAX:
+81-78-306-2840
Web site:
https://www.kk-kanae.jp/en/
Nippon Technology Solution Co., Ltd.
Major field:Packaging
Miner field:Cosmetic
Miner field:CRO
Overview
When we started, we were one of the subcontractors of a major enterprise. Now we developed our original products. We also support customers with their sales promotion. Breaking away from being a subcontractor, we know that a business can be gone. To continue the company is to always start something new. "Challenging" has become our part of corporate identity. Let us know what you want to do, who you want to be. Willing to help you.
Product / Service / PR
Mainly manufacturing a swirling hot air shrink tunnel, TORNADO, which was first developed in 2001. We provide problem-solving from your point of view. By providing a total solution, planning and producing products, promoting and following up. We relocated our head office and factory to Kobe, Biomedical Innovation Cluster, to research and develop products that feature high precision and increases production efficiency. Moreover, trying to be a more international company.
NISSIN PHRMACEUTICAL INDUSTRIES Co., Ltd.

Major field:Production of drugs and quasi drugs
Miner field:Packaging
Miner field:Cosmetic
Development of OTC drugs
Overview
Our company is headquartered in Koka-city, Shiga, and manufactures and sells OTC pharmaceutical products. To promote development of new products and advanced products, and research for improvement of manufacturing technology, our development division Kobe R & D center has conducted joint research development with pharmaceutical sciences of Kobe Gakuin University located in port island. Also, the division has collected information on pharmaceutical industry and had exchanges of views with others in the same trade. We always carry out new efforts to produce good quality products.
Product / Service / PR
Our main product is Troche, Chewable tablet and Liquid medicine. We develop unique products using our manufacturing technology, building on the concept of "delicious easy- to-take medicine create health of people in the future". Using the manufacturing technology which has been improved for long years, we would like to contribute to the health promotion of people by development of new product which make people satisfied and manufacturing better products toward self-medication.
Address:
7-1-17 minatojimaminamimachi. chuo-ku, kobe-city, Hyogo, Japan  

(Contact Person Minoru Tomita)

TEL:
+81-78-306-0628
FAX:
+81-78-306-0629
E-mail:
tomita@nissin-yk.co.jp
STAR PLASTIC INDUSTRY Co., Ltd.
Production and sales of packaging materials for pharmaceutical drugs
Overview
Since establishment in Kobe in 1955, Star Plastic Industry has provided flexible plastic film products for various industries including Food, Pharmaceutical, Medical and other specialty markets. Headquarter in Osaka and also sales divisions are in Osaka&Tokyo. Our main manufacturing facility is in Ono and two affiliated plants are in Kobe and Hiroshima respectively. We run whole operation from printing to finished products. Manufacturing capabilities include polyethylene blown film co-extruded blown film and laminated film with controlled environment.
Product / Service / PR
Our company sites are certified under ISO9001 and in view of GMP Ministerial Ordinance.
With significance of social responsibilities in recent years such as safety and well-being, we have developed new additive-free polyethylene film for pharmaceutical, medical and food use. We continue to develop the most suitable products and services. The Mission of Star Plastic Industry:Develop our staff's personality. Enrich the lives of others and us.
Be reliable company for society.