COMPANY LIST
Business Expansion
on Kobe's Port Island
368
companies
as of December 31, 2019
KOBE Life Science
Cluster Company List
Companies listed in this brochure are participants of the Kobe Medical Industry Development Project and operating on Kobe Port Island. Companies are divided into each categories by their major business field on Kobe Port Island. In the case they have other business fields, it is shown in the miner field.
Search by Company name & Keyword
Business

Location

Initial
Advantec co.,INC.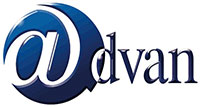 Major field:Patent
Miner field:Other
BAYAREA Co.
Major field:Patent
Miner field:IT
Miner field:Other
Providing business support services for medical related companies
Certification of controlled medical devices and safety regulations application services
Overview
Cosmos Corporation is a Registered Certification Body (third party certification body) authorized by the Ministry of Health, Labor & Welfare under the amended Pharmaceutical Affairs Law (Registration ID: AG).
Our professional staffs are familiar with various types of medical device, conduct assessment accurately and speedily, and issue certificates necessary for you to market controlled medical devices in Japan.
Product / Service / PR
【Scope of certification for controlled medical devices under the Pharmaceutical Affairs Law】
・Active implantable medical devices
・Single-use medical devices
・Anesthetic and respiratory equipment
・Household electric massaging machines, household electric therapy equipment
 and its related equipment
・Dental devices
・Medical electrical equipment
・Facility equipment
・Non-active implantable medical devices
・Hearing aid
・Ophthalmic and vision equipment
・Radiology and image diagnosis equipment
・Reusable medical devices
DSP Research, Inc.
Major field:Patent
Miner field:Medical equipment
Miner field:IT
Inspections & Testing services for Telecommunication terminal equipment and Radio equipment
Overview
DSP Research, Inc. is well experienced certification body as the first designated private certification body under the Radio Law and Telecommunication Business Law enacted by MIC-Ministry of Internal Affairs and Communications. We issue certification for telecommunication equipment such as electrical medical equipment etc.
We offer license acquisition representative services to establish a radio station, conducting survey to analyze the influence of human body by electromagnetic waves emitted from telecommunication equipment, investigation of the electromagnetic waves' resistance of telecommunication equipment.
Product / Service / PR
●Inspection & testing services for Telecommunication terminal equipment,
 Radio equipment, Electrical appliance, material safely law ,EMC and so on.
●Measuring services for various environmental test for medical equipment and
 telecommunication equipment etc.
●Testing and application services for facilities with high radio frequency -e.g.
 High frequency electric surgical knife etc.
●Certification services for "Technical Standard Conformity Certification" and
 "Type Certification for Terminal Equipment" under the Radio Law or
 Telecommunication Business Law.
●Other services such as consulting to develop a measuring software or related
 to/associated with items in above.

Electrosuisse Japan Co., Ltd.

Major field:Patent
Miner field:CRO
Designing and creating instructions for medical devices
Overview
Electrosuisse Japan Started the business at Kobe in January 2007.
Electrosuisse Japan conducts support services for instruction manuals for medical devices, etc. against the background of its extensive track record which comprise designing, producing and translating, as well as consulting, etc. for risk analysis which is based upon usage environments and user perspectives, and performing usability tests, and complying with ISO standards and standards, etc.
In addition, Electrosuisse Japan is carrying out gap analysis and adaptation measures technical support to incorporate the viewpoint of risk and benefit communication, which USFDA is focusing on in recent years, into documents for medical equipments and documents for medical facilities.
Product / Service / PR
The features of the ERGONOMIC MANUALS (based on SUCCESSFUL MANUALS) that Electrosuisse Japan produces are that users can simply, correctly and naturally comprehend how to use products at a glance.
What are < ERGONOMIC MANUALS >?
● International standards compliance
● Comprehensible at a glance!
Innovative design
Easy to understand photographs and illustrations
Explanatory text which is narrowed down to a minimum
● Cost reduction
Reducing the volume of text → reduces translation expenditures
Reducing the number of pages → reduces printing expenditures
Reduction of call center expenses
● Coping with FDA-led risk and benefit communication demands
Electrosuisse Japan reflects communication demands led by US and followed by Europe, which are specific to areas of medical and health care, in operation manuals in medical facilities and device related documents.
Tranlation, interpretation and consulting for business dealings with foreign health care industry
Overview
Based on over 20 years of experience in translation, interpretation and business consulting, G-Com offers you global communication services that will fit within your budget over the long term. Our target is to provide these essential services to the companies and organizations participating in the Kobe Life Science Cluster created through the Kobe Medical Industry Development Project from our convenient location on Kobe's Port Island.
Product / Service / PR
We offer:
・Translation
・Interpretation and escort interpretation services
・Localization or globalization of medical software (manuals and online help)
・Recruitment of specialist translators
・Translation project management
・Translation memory creation (adoption support)
・Multilingual DTP (desktop publishing)
・International business consulting
Globizz Japan Corp.

Major field:CRO
Miner field:Medical equipment
Miner field:Patent
FDA, EPA, other US regulations and US business / marketing consultation.
Overview
■FDA consulting
Globizz can assist your company with FDA regulations. We offer assistance in the following FDA regulated areas: medical devices, food, cosmetics, drugs, and animal foods.
■Japan Expansion Consulting
Globizz can act as a Japan expansion consultant, assisting your company during expansion to the Japanese market. We offer consulting services in company formation, management consulting, and market development support, such as contract negotiations.
Product / Service / PR
■FDA consulting
• FDA Consulting
• US EPA Consultant
• State Regulation Consulting
■Japan Expansion Consulting
• Operating activities support
• Marketing support
• Japan business start-up support
• M & A / business alliance
• Contract negotiations
• Japan office agency
• Market research
HUMAN CAPITAL MANAGEMENT Inc.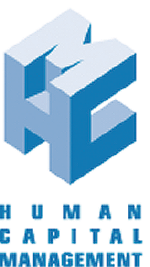 Major field:Patent
Support of bio-venture management (personnel training and management school and consulting)
Industry-Academia Collaboration Partners LLC
Japan Assistive Products Evaluation Center (JASPEC)
Major field:Patent
Miner field:Beauty and Health care
Miner field:Research institutions, University and Academic society, Foundation
Hardware safety trials and evaluation of welfare equipment