COMPANY LIST
Business Expansion
on Kobe's Port Island
368
companies
as of December 31, 2019
KOBE Life Science
Cluster Company List
Companies listed in this brochure are participants of the Kobe Medical Industry Development Project and operating on Kobe Port Island. Companies are divided into each categories by their major business field on Kobe Port Island. In the case they have other business fields, it is shown in the miner field.
Search by Company name & Keyword
Business

Location

Initial
DSR CORPORATION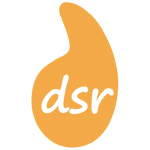 Major field:Cosmetic
Miner field:Beauty and Health care
R&D, manufacture, sales of skin-care products.
Foundation for KobeInternational Medical Alliance
Major field:Research institutions, University and Academic society, Foundation
Miner field:Medical equipment
International exchange and personnel training in the medical field and R&D of medical technology and device
Overview
We undertake projects that promote mutual international understanding and encourage the advancement of human resources,academic research, and technological development in cooperation with medical industry professionals from both Japan and overseas in order to create and develop a center for international medical exchange in Hyogo Prefecture.
(1)International exchange in the medical field
(2)Personal training in the medical field
(3)Developing R&D of medical technology and equipment
(4)Survey , Research , Information gathering and promotion in the medical field
Product / Service / PR
MeDIP―Medical Device Innovation Platform
MeDIP is the public research laboratory newly established by us in 2018. In the laboratory, we have the operating room compatible with advanced medical treatment, state-of-the-art medical equipment and imaging equipment, in addition, we can conduct experiments on animals.
MeDIP can meet the various demands of domestic and overseas doctors and companies such as development / verification / training of new surgical techniques, development / evaluation of medical equipment, product promotion, in-house training, joint research / development with medical doctors and companies etc.
Address:
1-6-4 Minatojima-Minamimachi, Chuo-ku, Kobe,650-0047 Japan IMP Bldg. 

(Contact Person alto@kobeima.org)

TEL:
+81-78-806-0261
FAX:
+81-78-806-0262
Web site:
http://www.kobeima.org/
E-mail:
alto@kobeima.org
Nissin Medical Inc.

Major field:Outsourcing business for hospital
Miner field:Beauty and Health care
Miner field:Cosmetic
Providing consulting services on healthcare. R&D, sales, export/import sales of medical and health-related products
Overview
・Consulting for health care business
・R&D and selling health care-related products
・Import-export trade and sales of domestic and foreign health care products
・Coordination of joint R&D by universities and companies in the domain of health care
・Certificating for the safety of health care products
・Operating websites sending health-related information
Product / Service / PR
We conduct joint R&D with universities in the domain of health care including the improvement of blood flow and cognitive function with medical institutions, universities, medical associations and the doctor team in our company. Furthermore, we can coordinate of joint R&D by universities and companies.
Other than that, we import, export and sell health care products using our overseas wide network which includes Asia and the Middle East such as Taiwan, Korea, China, Laos and UAE. Additionally, we certificate for the safety of health care products and consult for hospital management. Moreover, we research and develop health care equipment with metal processing companies.
Nobelpharma Co., Ltd.

Major field:Production of drugs and quasi drugs
Miner field:Medical equipment
R&D and search for new pipelines in terms of medical drugs and equipment treating intractable diseases and orphan diseases
Overview
"Contribute to society by providing necessary but neglected pharmaceuticals and medical devices." This is Nobelpharma's Mission. We contribute to society by developing curative drugs and medical devices for diseases that large pharmaceutical companies overlook (because of the small number of patients or for other reasons), and to deliver these drugs and devices where they are needed. Since Nobelpharma was founded in 2003, our company has brought a great number of new drugs into the world. We will continue to further evolve by developing First-In-Class (world's most innovative) & Best-In-Class (world's best) drugs, aiming at a wide launch from Japan to overseas (whole world).
Product / Service / PR
Products: Nobelzin ® capsules, Nobelzin ® tablets, Lunabell ® LD /ULD, Jemina ®, Rapalimus ®, Rapalimus ® Gel, TITANBRIDGE ®, Nobelbar ®, Fostoin ®, Respia ®, RETYMPA ®, etc.
Pipeline: We have engaged in the development of many unapproved drugs, that were already available in the US
and Europe but that were not yet developed in Japan despite the high need for them, and we will now move
forward to take on the challenges to develop medicines
under new concepts as well, such as NPC-15 (sleep disorders in children with developmental disabilities), and malaria vaccine (joint-development with Osaka University).
Suncrest Patent and Trademark Attorneys

Major field:Patent
Miner field:CRO
Procedure related to domestic and international intellectual property, and consulting business
Overview
Representation of patent, design, and trademark applications in and out of Japan, offering legal expert opinion, litigation support, prior art search, intellectual property education, consultation, and more.
Product / Service / PR
We offer quality-first services with sincerity. We will strive to achieve better skills and performance of all staffs including patent attorneys, cultivate talented human resources, expand our practice areas, and more. Our vision is to establish our position as IP Professionals" whom all customers can trust at all times by providing them with high quality services in the field of intellectual property in and out of Japan."
Sysmex Corporation BMA Laboratory

Major field:Diagnostic agent and device
Miner field:Regenerative medicine
Laboratory testing service working to achieve personalized medicine for cancer patients
Overview
Sysmex engages in clinical laboratory testing of blood, urine and other specimens. In addition to providing instruments and reagents for clinical laboratory testing, and laboratory information systems as part of our comprehensive service and support system.
Our Life Science business unit aims to create proprietary testing technologies, expanding our operations in cancer and other areas.
BMA laboratory offers laboratory testing service working to achieve personalized medicine.
Product / Service / PR
We are focusing on new tests for cancer, regenerative medicine, etc, by analysis of gene, cell, protein, then offers CurebestTM 95GC Breast (research use assay service analyzes gene expression) and OncoBEAMTM (lab assay service with liquid biopsy). We also support researches and clinical studies, and commercialize companion diagnostic reagents.
We will continue to provide high-value tests contribute to QOL for patients, standardization of medical services, and personalized medicine.
Address:
Business Support Center for Biomedical Research Activities1-5-5 Minatojima-minamimachi Chuo-ku,Kobe 650-0047 Japan 

(Contact Person Koichi YAMAGATA)

TEL:
+81-78-304-7266
FAX:
+81-78-304-7267
Web site:
http://www.sysmex.co.jp/en
E-mail:
SCP-BMALABO@sysmex.co.jp