COMPANY LIST
Business Expansion
on Kobe's Port Island
368
companies
as of December 31, 2019
KOBE Life Science
Cluster Company List
Companies listed in this brochure are participants of the Kobe Medical Industry Development Project and operating on Kobe Port Island. Companies are divided into each categories by their major business field on Kobe Port Island. In the case they have other business fields, it is shown in the miner field.
Search by Company name & Keyword
Business

Location

Initial
Accenture Japan Ltd. (KOBE project room)
Major field:IT
Miner field:Other
Consulting, techonolgy services and outsourcing services
Overview
Accenture is a leading global professional services company, providing a broad range of services and solutions in strategy, consulting, digital, technology and operations. We are known for the depth of our knowledge across more than 40 industries, and more than half of Accenture people have certified industry skills or are aligned with a specific industry. We provide flexible and scalable end-to-end business services that address the business and performance issues unique to a given industry-or for specific enterprise functions across industries. We have a broad global footprint aligned around three geographic regions-North America, Europe and Growth Markets-and serve clients in more than 120 countries. We are both extremely global, serving our clients consistently anywhere they operate, and extremely local, bringing local execution and market relevance. Everything we do to execute our strategy and deliver our vision comes to life through our more than 411,000 people, all connected by the Accenture Way.
Product / Service / PR
Focused on industries, Accenture's knowledgeable professionals offer services in consulting, technology, and outsourcing which are tailored to each industry and its characteristics. Our services are broader than other providers in the marketplace, including local niche players. We offer an end-to-end life cycle delivery approach, from design through execution and management of a solution.
Address:
Laboratory 8, Computational Science Center Building 2F 7-1-28 Minatojima-minamimachi, Chuo-ku, Kobe, Hyogo 650-0047, Japan 

(Contact Person Yoshiaki Abe)

TEL:
+81-3-3588-3000
FAX:
+81-3-3588-3001
Web site:
http://www.accenture.com/jp
Adjuvant Cosme Japan Co., Ltd
Production and wholesale of functional cosmetics
Advantec co.,INC.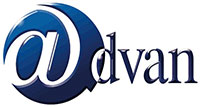 Major field:Patent
Miner field:Other
ADVANTEST CORPORATION

Major field:Medical equipment
Miner field:Production of research equipment
Miner field:Beauty and Health care
Development and commercialization of diagnostics device using optics, magnetism and bio-chip
Overview
Semiconductor and Component Test System Business, Mechatronics System Business, Service, Support, Analysis of Pharmaceutical Drugs and Others.
Product / Service / PR
We launched a new photoacoustic microscope "Haditomo™" that is capable of visualizing 3D image of blood vessel structure in dermis. Hadatomo™ provides a new evaluation method to researcher who specializes in dermatology. And also we are trying to develop and commercialize medical devices using various technology such as optics, magnetism and bio-chip.
Aeras Bio Inc.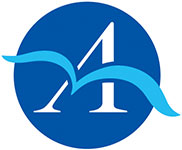 Major field:Regenerative medicine
Miner field:Production of drugs and quasi drugs
Development of dental pulp stem cell technologies and marketing of oral care products
Overview
As a subsidiary of Air Water Group that has expanded its business from industrial gas to medical and dental related field. Aeras Bio was founded to promote oral care business and application of dental pulp stem cell technology.
Product / Service / PR
In recent years oral health has received more attention for its link to body health. Above all, one of the key to prolong healthy lifespan is to keep your own tooth as long as possible. Aeras Bio is establishing a new therapy for treating severe cavities and pulpitis. Dental pulp regenerative therapy revives dental pulp by taking dental pulp stem cell from unwanted tooth in orthodontic treatment or wisdom tooth, then transplant the stem cell to tooth after pulp extraction (root canal), subsequently regenerate the dental pulp. In addition to clinical research in pulp regeneration and enamel regeneration, Aeras Bio is concurrently working on cell extraction, cell culture, preservation and transportation of dental pulp stem cell from unwanted tooth.
AIR LIQUIDE JAPAN, LTD.
Major field:Logistics
Miner field:Production of research equipment
Miner field:Material and Chemical products
AIR WATER BIODESIGN INC.
Major field:Production of research equipment
Miner field:Beauty and Health care
Development, manufacturing and sales of healthcare and medical devices, instruments for laboratory
AIR WATER INC.

Major field:Medical equipment
Miner field:Beauty and Health care
Medical gases, Medical equipment, Hospital equipment construction work, Hospital services, Hygiene material, injection needle, Dental material and so on. Note: The products to be exported will be limited.
Overview
Starting from the supply of oxygen and other medical gases, Air Water provides a wide range of advanced medical devices, equipment and services: 8K endoscope and microscope, outsourcing services of hospital operations, maintenance services of medical equipment, injection needles, medical supplies and dental related products.
We provide stable supply of medical gases through our networks around Japan and offer one-stop solutions for all types of products and services associated with hospital operation.
Product / Service / PR
In May, 2019, we inaugurated the "International advanced medical center@KOBE", a place where visitors are able to see, touch and feel our products and services. A number of medical institutions and related organizations and companies have already visited the center.
With the research center for dental pulp regeneration, the R&D center for "life and living" related business and combining the people and the world needs with Air Water resources, we aim to create the innovation for the business of next generation.
Air Water Medieich Inc.

Major field:Outsourcing business for hospital
Miner field:Medical equipment
SPD services and Sterilization services
Overview
SPD services supply proper medical consumable and help the hospital logistics.
Sterilization services is to wash used surgical instruments and sterilize them.
We have Sterilization Center all over Japan, and provide this services from our center.
Our company has a track record for 20 years.
We support the efficient hospital management by our services.
Address:
1-3-1 Minatojimaminami-cho, Chuo-ku, Kobe-shi, Hyogo-ken 

(Contact Person Kazushi Kikkawa)

TEL:
+81-78-304-5105
FAX:
+81-78-304-5153
Web site:
http://awmh.co.jp/
E-mail:
kaz.kikkawa@awmh.co.jp
AIR WATER SAFETY SERVICE INC.

Major field:Medical equipment
Miner field:Outsourcing business for hospital
Manufacturing and sale of Medical Facilities, Firefighting Facilities and Breathing Apparatus. Installation and maintenance services for Facilities of Medical and Firefighting.
Overview
Air Water Safety Service Inc.'s corporate principles are "Protect Human Life and Property." Medical field mainly covers Medical Gas Piping System and Operating Theaters/ICUs, Firefighting field includes equipment and systems of Gas Firefighting and Breathing Apparatus (SCBA) field supports activities of firefighters.
Product / Service / PR
Air Water International Advanced Medical Center at Kobe opened in May 2019 at Port Island, Kobe is a academy of our medical technologies and systems for medical gas piping systems and operating theaters・ICUs. In particular space simulations, 3D-VR, etc.
Vibration test center at our Kobe works, one of the largest in Japan, can support developing anti earthquake design and its verification tests.
We will continue "Challenge and Creativity" to contribute our society.