COMPANY LIST
Business Expansion
on Kobe's Port Island
368
companies
as of December 31, 2019
KOBE Life Science
Cluster Company List
Companies listed in this brochure are participants of the Kobe Medical Industry Development Project and operating on Kobe Port Island. Companies are divided into each categories by their major business field on Kobe Port Island. In the case they have other business fields, it is shown in the miner field.
Search by Company name & Keyword
Business

Location

Initial
Allied Laboratories Co., Ltd.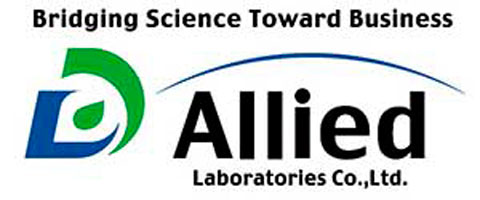 Major field:CRO
Miner field:Contract research
Miner field:Chemical synthesis
Supply Chain Management and CMC consulting focused on development phase
Overview
We focus on drug development stage and manufacturing strategies to the pharmaceutical industry, concentrating on providing services to emerging and specialty pharma companies. Our CMC consulting service supports transition of our client's projects from Med-chem to Process-chemistry stage. We expertise with chemical, fermentation, drug product and analytical development, supply chain strategy, manufacturing operations, quality control, quality assurance and regulatory affairs.
Product / Service / PR
- Allied is a member of leading CMC consulting firm Rondaxe Pharma. A wide range of Rondaxe services provided by responsible team will maximize efficiency on your drug development project.
- As a technical and customer service agent of Novasep, we provide a leading edge technologies and products for bio-pharma downstream processing.
- We are the first Corning AFR Qualified Laboratory in Japan. We offer our customers to try and develop AFR reactor flow-chemistry technologies in our lab. We also offer consultation service for flowchemistry and continuous process development.
Asian Scalp Health Research Center

Major field:Cosmetic
Miner field:Contract research
Promotion of basic reserch on Asian scalp and applied research for healthy scalp
Overview
To maintain healthy scalp in Asian people, we perform basic research and develop active ingredients, formulation technology, products, scalp care method and promote the applied research for hair regeneration.
Product / Service / PR
1. Basic research of scalp in Asian people.
2. Evaluate the safety and efficacy of cosmetics or cosmetic ingredients.
3. Research and develop hair regeneration technology.
Address:
Kobe International Business Center 605 5-5-2 Minatojima-minamimachi, Chuo-ku Kobe, 650-0047, Japan 

(Contact Person Ikuko Hirao)

TEL:
+81-78-381-5303
FAX:
+81-78-303-3077
Web site:
http://www.frash.org/
E-mail:
hiraoi@frash.org
Beauty Hi-tech Innovation Co., Ltd.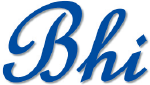 Major field:Cosmetic
Miner field:Contract research
Miner field:Material and Chemical products
R&D, import/exports of functional cosmetic and quasi drug products
Overview
We focus on developing functional cosmetics that act directly on the cells and genes of human skin and hair, improving their physiological functions. Based on leading-edge dermatology and hair science, we aim to create high-quality functional cosmetics, combining sophisticated research techniques in Japan with manufacturing and marketing capabilities in China. We also conduct international trading of cosmetics and cosmetic raw materials between Japan and China.
Product / Service / PR
1. Contract R&D and consultation service in cosmetic areas.
2. International trading and sales in cosmetic products, cosmetic raw materials, etc.
Address:
KIBC605, 5-5-2, Minatojima-Minamimachi,Chuo-ku, Kobe, Japan. 650-0047. 

(Contact Person Yumiko Nakagawa)

TEL:
+81-78-381-5302
FAX:
+81-78-303-3077
Web site:
http://www.bhinova.com/
E-mail:
info@bhinova.com
BioView, Inc.
Major field:Contract research
Miner field:CRO
Drug development and research business by using MRI and PET
Overview
We are Japan's first CRO utilizing experimental MRI and PET contributing to saving time, reduction in cost and the number of laboratory animals by making good use of our experience and expertise in pharmacological imaging as below, and also conducts MRI-safety evaluation.
Product / Service / PR
BioView contributes to saving time, reduction in cost and the number of laboratory animals by making good use of our MRI expertise and an analytical technology of images. Additionally, our method is capable of becoming a breakthrough while usual biological methods can not evaluate a new pharmaceutical concept.
・Experimental MRI ・Anatomical and functional Imaging
・Molecular imaging ・T1 and T2 weighted imaging
・Diffusion MRI ・MR safety test by ASTM
・Pacemaker, etc.
Carna Biosciences, Inc.

Major field:Drug discovery
Miner field:Genomics
Miner field:Contract research
Drug discovery business and drug discovery support business
Overview
Carna Biosciences, Inc. is a biotech company established in April 2003 in Kobe as a spin-off company from Japanese research unit of NV Organon and is listed on Tokyo Stock Exchange JASDAQ Growth.
We conduct research and development to discover novel kinase inhibitors and provide drug discovery supporting services based on the drug discovery platform technology that have been acquired through many years of research and development experiences.
Product / Service / PR
Carna Biosciences is focused on the discovery and development of kinase inhibitor drugs to treat serious unmet medical needs in oncology, autoimmune and neurological diseases by inhibiting kinases that are important drivers for those diseases.
Carna Biosciences also provides high quality kinase proteins, accurate screening and profiling services, assay kits and assay development that satisfy customer needs, and cell-based assay services, playing an important role in kinase inhibitor drug discovery conducted by global pharmaceutical companies.
Center for Research on Innovative SimulationSoftware, Institute of Industrial Science, The University of Tokyo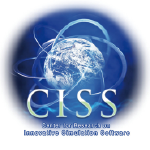 Major field:Research institutions, University and Academic society, Foundation
Miner field:Drug discovery
Miner field:Contract research
Development and diffusion of innovative simulation software and human resource development
Overview
The objectives of Center for Research on Innovative Simulation Software(CISS) are as follows:
- Research and development of advanced simulation software to change the future manufacturing methods.
- Demonstration of the effects of the developed simulation software and their practical applications.
- Creation of human resources able to use and develop such advanced simulation software.
Product / Service / PR
We develop original HPC applications, which help to enhance the industrial competitive advantage and cope with the changes in the manufacturing environment, and study their effects.
Chiral Design Laboratory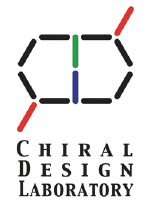 Major field:Chemical synthesis
Miner field:Contract research
Development of manufacturing technologies for fine chemicals including pharmaceutical intermediates
CMIC Pharma Science Co., Ltd.Kobe Satellite Office

Major field:Contract research
Miner field:ADME
Miner field:CRO
Nonclinical / Bioanalysis / Quality / Release test of Drugs / Medical Device / Regenerative Medicine
Overview
As a non-clinical CRO, we have been conducting preclinical research, bioanalysis, CMC quality analysis, bio-pharmaceuticals analysis / measurement, consulting and documentation. Through these activities, we are conducting research on the development of drugs and medical devices. We provide solutions in the non-clinical field, covering all product lifecycles, from research to commercial stage, and in close cooperation with group companies. We provide a wide range of products and services, from product development to manufacturing and marketing.
Product / Service / PR
In the product development process, we are conducting screening, pharmacological tests, safety pharmacology tests, toxicity tests, toxicokinetics, pharmacokinetics and measurement of various biomarkers, CMC quality test (drug substance, drug product), bioanalysis, release test and documentation.
In addition, we provide raw material acceptance tests and product release tests (including evaluations based on biological activity) at the production stage under GMP.
COMNET Corporation

Major field:Distributer
Miner field:Contract research
Providing equipment for test or design of medical devices (membership-based support)
Enable Inc.
Major field:Contract research
Miner field:Production equipment
Promoting leading edge automobile development such as, engine performance tests, vehicle modification / prototype vehicle developments, and so on.
Overview
Enable supports mainly OEM's developments, such as engine tests on contract, vehicle modification, prototype developments, prototype parts and jigs making, test device developments, information gathering / import parts from overseas.
Besides, Enable providing professional engineers as dispatching business mainly for OEM's developments.
Further, Enable promoting retrofit CNG kit business and motorsport parts sales business to meet customer's requirement.
Product / Service / PR
Enable can be an enabler for customers who are longing for the one-stop service from a design through to a solution via experiments and evaluations.
Highly experienced engineers and mechanics cooperate to modify vehicles or to develop concept cars just as customer's expectation.
Or Enable can provide various services through our own networks, such as to supply hard to come by parts and information which are necessary for engine developments.
Now Enable has just started new job at the newly founded Kobe Technical Center located in the Port Island to support R&D for medical devices and so on, using capabilities cultivated in various automobile related developments.