COMPANY LIST
Business Expansion
on Kobe's Port Island
368
companies
as of December 31, 2019
KOBE Life Science
Cluster Company List
Companies listed in this brochure are participants of the Kobe Medical Industry Development Project and operating on Kobe Port Island. Companies are divided into each categories by their major business field on Kobe Port Island. In the case they have other business fields, it is shown in the miner field.
Search by Company name & Keyword
Business

Location

Initial
Entities are classified mainly by their business activities on the South area of KOBE Port Island.
Entities are classified mainly by their business activities on the South area of KOBE Port Island.
You can select the initial.
WAKENYAKU CO., LTD.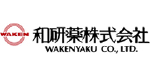 Major field:Distributer
Production and sales of medicine for experimental physics and chemistry instruments
WAKITA Co.,Ltd

Major field:Material and Chemical products
WDB Co., LTD. Kobe Portisland Office
Temporary employment of researchers
Overview
WDB is involved in manpower dispatching and recruiting for a career in research. We have about 110,000 enrollment ofmanpower with sciences majors, mainly biological and chemical majors, which is the largest scale in manpower dispatching in scientific field in the country. Taking advantage of such a wide range of human resources, we can dispatch manpower extensively to public institutes, big enterprises and venture companies.
Focusing on biological venture companies in Kobe Medical Industry Development Project, our Bio-business Support Office help recruit the right persons for corporate research and contribute to further growth in the region.
And of course the researchers who are looking for career in those institutes, enterprises, and companies are always invited!
Product / Service / PR
When being requested to dispatch manpower, WDB is to interview with the employer for the job and select the right persons based on the experise gained in 30 years keywords so as to prevent mismatch. Precisely because WDB specializes in a career in research and our Office in Port Island can survey the industry in our immediate surroundings, we can select the right persons for your research theme.
Also, in human resource services industry , We have experimental training facilities that are rare in our industry, we are committed developing of biological and chemical human resource that becomes the immediate use.
It's obvious that securing of human resources becomes more difficult in the future.
Under such circumstances, WDB will walk towards the securing of human resources in advance.
Address:
Kobe Principle Laboratory 1F 6-3-3, Minatojima Nakamachi, Chuo-ku, Kobe 650-0046, Japan 

(Contact Person Chikako Mizushima)

TEL:
+81-78-304-5611
FAX:
+81-78-304-5612
Web site:
http://www.wdb.com
E-mail:
kobe@wdb.com
WORKS Co.,Ltd

Major field:Production equipment
Miner field:Medical equipment
Miner field:Outsourcing business for hospital
Technology the efficiency of the isolated 1 cell analysis for regenerative medicine and drug discovery research is dramatically improved
Overview
Manufacturing of precision micro parts.
Well chip for 1 cell observation that can be clearly observed.
Narrow-pitch microwell chip which remarkably increased the number of wells per unit area.
Microneedle Array Mold Enables High Aspect Ratio Processing.
Product / Service / PR
Manufacturing of precision small diameter pin diameter punch
Address:
1445-1 MUSYOZU,ONGA-CHO,ONGA-GUN, FUKUOKA, 811-4321, JAPAN 

(Contact Person Hiroshi Takashita)

TEL:
+81-93-291-1778
FAX:
+81-93-291-2728
Web site:
http://www.wks-co.com
E-mail:
taka@wks-co.com
WORLD Co., LTD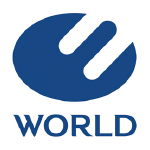 Major field:Other
Miner field:Outsourcing business for hospital