COMPANY LIST
Business Expansion
on Kobe's Port Island
368
companies
as of December 31, 2019
KOBE Life Science
Cluster Company List
Companies listed in this brochure are participants of the Kobe Medical Industry Development Project and operating on Kobe Port Island. Companies are divided into each categories by their major business field on Kobe Port Island. In the case they have other business fields, it is shown in the miner field.
Search by Company name & Keyword
Business

Location

Initial
SANKEN SETSUBI KOGYO CO.,LTD.

Major field:Production equipment
Miner field:Regenerative medicine
Miner field:Production of drugs and quasi drugs
Total engineering for planning, design, construction and maintenance of life science facilities
Address:
The Kobe Chamber of Commerce and Industry 6F, 6-1, Minatojima-Nakamachi, Chuo-ku, Kobe 

(Contact Person Hidekazu Takahata)

TEL:
81-78-515-6240
Web site:
https://skk.jp
E-mail:
h-takahata@skk.jp
SANKYO KASEI CO.,LTD
Major field:Chemical synthesis
Miner field:Contract research
Miner field:Production of drugs and quasi drugs
R&D of pharmaceutical intermediates
Export/import of medical producs/devices, transportation/installation of medical devices
Overview
・Import & Export : Custom brokerage at nationwide of Japan.
・Warehousing : Management of warehousing under online system with client.
・International logistics : Door to door service and 3rd country logistics using
our global network.
・Transportation : Operation of transportation using own transportation network
nationwide of Japan.
Product / Service / PR
We are providing packing/wrapping , custom brokerage, transportation for import & export for unregulated drugs/cosmetics/medical equipments using 4 main point at port island in Kobe.
Pick up export merchandise using transportation network, packing and wrapping to comply with your requirement.
Address:
Towa Bldg., 2-3, 2-Chome, Kaigan-dori, Kobe,650-0024 

(Contact Person Isamu Okamoto)

TEL:
078-333-3923
FAX:
078-332-2414
E-mail:
iokamoto@sankyu.co.jp
SANSHODO CORPORATION

Major field:Medical equipment
Miner field:Distributer
Miner field:Outsourcing business for hospital
Wholesales, development, production of medical devices
Santen Pharmaceutical Co., Ltd.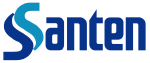 Major field:Production of drugs and quasi drugs
Miner field:Drug discovery
R&D, manufacturing, sales of ophthalmic products.
Overview
As a specialized company dedicated to the opthalmology, Santen carries out research, development, sales, and marketing of pharmaceuticals. Santen is the market leader in Japan for prescription ophthalmic pharmaceuticals and sells products in over 60 countries. As a leading company in the field of ophthalmology, Santen aims to contribute to society by supplying valuable products and services to satisfy unmet medical needs.
Product / Service / PR
Santen sells prescription ophthalmic pharmaceuticals, over-the-counter products, and medical devices in Japan, Asia and EMEA. As a specialized ophthalmic pharmaceutical company, Santen is pushing ahead with R&D activities by selectively channeling resources into keratoconjunctival disorders and glaucoma and ocular hypertension as well as retinal and uveal disorders, as we deem these markets to have high unmet medical needs and strong growth prospects.
Address:
Grand Front Osaka Tower A, 4-20 Ofuka-cho, Kita-ku, Osaka 530-8552, Japan 

(Contact Person Corporate Communications Group)

TEL:
+81-6-4802-9360
Web site:
http://www.santen.com
E-mail:
ir@santen.com
SAROUTE Co., Ltd.
Major field:Logistics
Overview
We provide Express service of medical equipment and medicine / Milk run service agency of medicine, medical devise and reagent / Highly professional delivery service of specimen and cell with controlled temperature.
Product / Service / PR
We select the most suitable transportation route and mode of transport. Our business experience and supporting systems provide constant reliability is that;
1.Serve you 24 hours a day and 365days a year
2.Maintain control over the transportation process 24 hours a day by using our control system
3.Arrange staff for transportation services who are trained in technical knowledge
4.Report in real-time and/or after the completion of delivery
5.Deliver in the shortest time, using the most direct route
SAWAMURA PROSTHETICS AND ORTHOTICS SERVICE Co., LTD.
Major field:Beauty and Health care
Miner field:Outsourcing business for hospital
Manufacturing and marketing of prosthetic limbs, habiliments, and welfare devices
SB Bioscience Co., Ltd.

Major field:Diagnostic agent and device
Miner field:Distributer
R&D of in-vitro diagnostics and reseach materials
Overview
SB Bioscience Co., Ltd. was established as a joint venture company of Sumitomo Bakelite Co., Ltd. and Sumitomo Dainippon pharma Co., Ltd. in October, 2018 and started its operations by taking over In-Vitro Diagnostics (IVD) business of DS Pharma Biomedical Co., Ltd. in April, 2019. We aim to launch new IVD products by combining abundant experiences of DS Pharma Biomedical Co., Ltd. and superior technologies of Sumitomo Bakelite Co., Ltd.
Product / Service / PR
[Products] We are engaged in the R&D and supply of several POC (Point of Care) tests and medical devices to detect infectious diseases like influenza, Group A Streptococcus and Chlamydia and acute myocardial infarction and the measurement kits of bone and calcium metabolic markers to hospitals, physicians and clinical laboratories. We also supply some unique assay kits for research use to the research institutions like the universities and the laboratories.
SCREEN Holdings Co., Ltd.
Major field:Production of research equipment
Miner field:Production equipment
R&D in the field of transplantation and regenerative medicine
SEIKEN CO., LTD.
Major field:Production equipment
Miner field:Distributer