COMPANY LIST
Business Expansion
on Kobe's Port Island
368
companies
as of December 31, 2019
KOBE Life Science
Cluster Company List
Companies listed in this brochure are participants of the Kobe Medical Industry Development Project and operating on Kobe Port Island. Companies are divided into each categories by their major business field on Kobe Port Island. In the case they have other business fields, it is shown in the miner field.
Search by Company name & Keyword
Business

Location

Initial
Allied Laboratories Co., Ltd.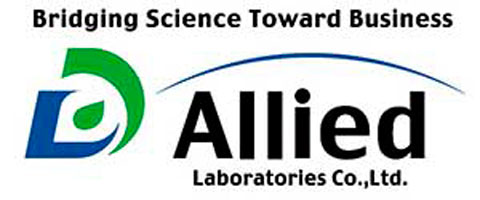 Major field:CRO
Miner field:Contract research
Miner field:Chemical synthesis
Supply Chain Management and CMC consulting focused on development phase
Overview
We focus on drug development stage and manufacturing strategies to the pharmaceutical industry, concentrating on providing services to emerging and specialty pharma companies. Our CMC consulting service supports transition of our client's projects from Med-chem to Process-chemistry stage. We expertise with chemical, fermentation, drug product and analytical development, supply chain strategy, manufacturing operations, quality control, quality assurance and regulatory affairs.
Product / Service / PR
- Allied is a member of leading CMC consulting firm Rondaxe Pharma. A wide range of Rondaxe services provided by responsible team will maximize efficiency on your drug development project.
- As a technical and customer service agent of Novasep, we provide a leading edge technologies and products for bio-pharma downstream processing.
- We are the first Corning AFR Qualified Laboratory in Japan. We offer our customers to try and develop AFR reactor flow-chemistry technologies in our lab. We also offer consultation service for flowchemistry and continuous process development.
Asahi Lab Commerce, Inc.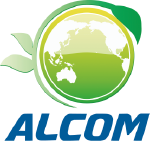 Major field:Chemical synthesis
Miner field:Drug discovery
Miner field:Distributer
Import state-of-the-art scientific instruments and sterile consumables and sell them to Academia and industries.
Overview
Asahi Lab Commerce, Inc. is one of leading distributors in the market of life science and bio science. We cover entire Japan providing sales, technical service and application. We represent unparallel products from EU, US and Asia to contribute life science and bio science field in Japan. We are always close to the clients and aim to have customer's satisfaction not seeking only for profit.
Product / Service / PR
・The Benchtop NMR Spinsolve does not require He / N2 gas. Measurement is
 possible anywhere if there is a power supply.
 Monitor reaction processes in real time. 43MHz 60MHz 80MHz nuclide can add 3
 nuclides from 13C, 31P, 11B etc. based on 1H19F.
・The Netherlands Flowid SpinPro is a hybrid synthesizer with centrifugal force and
 flow, suitable for slurry and high viscosity samples.
・UK HEL manufactures products that excel at high-temperature and high-pressure
 reactions, such as gas-liquid mixing flow system FlowCAT and batch type HP
 ChemScan.
・UK Asynt manufactures compact CSTR fReactor, US Celltreat manufactures sterile
 disposable products, and offers serological pipettes, bioreaction tubes, pasteur
 pipettes, cell culture dishes, microplates, cryogenic tubes, and various bottles.
Chiral Design Laboratory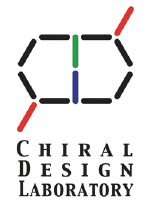 Major field:Chemical synthesis
Miner field:Contract research
Development of manufacturing technologies for fine chemicals including pharmaceutical intermediates
Hamari Chemicals Ltd.

Major field:Production of drugs and quasi drugs
Miner field:Drug discovery
Miner field:Chemical synthesis
Development of APIs(active pharmaceutical ingredients) and intermediates
Overview
The Hamari Group is composed of three manufacture sites in Japan (Osaka; Yonezawa, Yamagata; Chitose, Hokkaido), two research centers in Japan (Osaka; Kobe) and one U.S. research center (San Diego, California). Hamari Chemicals, Ltd. (Osaka site) is the head office and nexus of project development. Yonezawa Hamari Chemicals, Ltd. is a dedicated manufacture site for large-scale commercial ingredients for both domestic and international markets (e.g. Europe, U.S., etc.) supporting strict international cGMP Guidelines. Chitose Hamari Chemicals, Ltd. is a designated manufacture site for medium-scale ingredients and highly-potent ingredients including small-scale peptides.
Since 2015, Hamari is licensed to manufacture and market pharmaceutical finished dosage forms in Japan. In addition to pharmaceutical products, Hamari, as a manufacturer of health dietary and cosmetics ingredients, will in the near future expand its business to market health dietary food finished products. Chitose Hamari has become the dedicated facility for food extract including fruit juices.
Product / Service / PR
Hamari has over seventy years' practical experience in commercial-scale manufacture of active pharmaceutical ingredients and their intermediates using over sixty different types of reactions. Hamari has extended its expertise to tailor-made unnatural amino acid synthesis and asymmetric transfer hydrogenation reactions to manufacture chiral and enantiomeric compounds. Very recently, Hamari's peptide synthesis capability has expanded from manufacture-scale conventional liquid-phase peptide synthesis to manufacture-scale solid-phase peptide synthesis with construction and installation of dedicated peptide equipment at Chitose Hamari. Moreover, rare or unnatural amino acids that are essential components in difficult-to-synthesize peptides can now be manufactured at commercial scale using Hamari's patented ligand-based manufacture techniques. In the near future, Hamari commercial manufacture process will cover the full range of protein synthesis from the manufacture of rare or unnatural amino acids, assembly of rare or unnatural long-chained peptides from these amino acids, and eventually, assembly of these peptides for protein folding and expression.
KNC Laboratories Co., Ltd.

Major field:Chemical synthesis
Miner field:Drug discovery
Miner field:Production of drugs and quasi drugs
Research, development, and production solutions for organic chemicals
Overview
KNC Laboratories provides R&D and manufacturing services promptly and flexibly in any phase of your activity, from early research to commercial production.
KNC Laboratories has been serving a variety of industries including pharmaceutical, electronic- chemical, agrochemical, energy, environment.
With expertise in organic chemistry and biochemistry, KNC Laboratories offers services such as OEM, R&D manufacturing, FTE to meet the client's requirements in any phase of the business.
Product / Service / PR
Through our insourced services for functional materials and agrichemicals, we take "speed and readiness" as our motto to provide broad and consistent support services from basic research to OEM production.
Our support is tailored to each customer's development phase and covers a wide range of supported fields, including agrichemical products, organic EL, functional pigments, semiconductor materials, solar cells, functional polymers, liquid crystals, and OPC.
And for drugs, Based on our experience and a broad array of technologies we have developed, KNC provides consistent support for drug discovery research, process research and development, and medicine R&D and production in every stage up to GMP production of clinical trial drugs and ingredients.
KOBE GAKUIN UNIVERSITY
Major field:Research institutions, University and Academic society, Foundation
Miner field:Drug discovery
Miner field:Chemical synthesis
Cooperative Research Center of Life Sciences
Konan University

Major field:Research institutions, University and Academic society, Foundation
Miner field:Genomics
Miner field:Chemical synthesis
Faculty of Frontiers of Innovative Research in Science and Technology
MITSUBISHI GAS CHEMICAL COMPANY, INC.
Major field:Material and Chemical products
Miner field:Chemical synthesis
Miner field:Production equipment
NARD INSTITUTE, LTD. Kobe Lab

Major field:Chemical synthesis
Contracted R&D of Fine Chemicals(medicine and functional materials)
Overview
Nard Institute started in 1972, created a new business model called "contract research" in the field of chemistry. Our company covers broad business fields of chemistry such as inorganic chemistry, organic chemistry, biochemistry, natural product chemistry and polymeric chemistry. Also we are flexible enough to consistently respondfrom early developments to productions, including based on cGMP standard manufacturing. At Kobe lab., research and development of PET reagents and research support for life science field like synthesis of pharmaceutical intermediates are mainly working on.
Product / Service / PR
・Custom synthesis of various pharmaceuticals and their process
 development intermediates.
・Research support for life science field.
・Research and development of reagents for PET (positron emission tomography).
・GMP Manufacturing.
・High potency compounds.
・Synthesis of non-natural peptide and non-natural nucleic acid monomer.
・Contract synthesis of chemical library.
・Phos-tag
・Contract synthesis of biomaterials and medical device materials.
SANKYO KASEI CO.,LTD
Major field:Chemical synthesis
Miner field:Contract research
Miner field:Production of drugs and quasi drugs
R&D of pharmaceutical intermediates