COMPANY LIST
Business Expansion
on Kobe's Port Island
368
companies
as of December 31, 2019
KOBE Life Science
Cluster Company List
Companies listed in this brochure are participants of the Kobe Medical Industry Development Project and operating on Kobe Port Island. Companies are divided into each categories by their major business field on Kobe Port Island. In the case they have other business fields, it is shown in the miner field.
Search by Company name & Keyword
Business

Location

Initial
IBP Inc.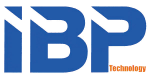 Major field:Packaging
Miner field:Production equipment
Import and sales of chemical and pharmaceutical products
Overview
IBP Inc. specialized in providing the advanced technologies from around the world.
We are selling many products from USA, Europe, and Asia to the industrial markets including power, chemical, pharmaceutical etc.
Also, we are trying to find a new unique and high quality product to accommodate a customer demand.
IBP Inc. is working with customers to create new Technologies.
Product / Service / PR
*Temperature sensors and compression seal fittings
*Connectors for high pressure-high temperature
*Ceramic filling pumps for Pharma & Food
*Stainless-steel filling needles & cleaning needles
*Single use bag and filter
*Punch and die
*Glovebox/isolators gloves
*Industrial ceramic products
*Temperature data logger
Address:
5-5-2 Minatojimaminami-Machi, Chuo-ku, KOBE 650-0047, Japan 

(Contact Person Takashi Paul Ohtomo)

TEL:
+81-78-304-5031
FAX:
+81-78-304-5032
Web site:
http://www.ibptech.jp
E-mail:
info@ibptech.jp
Ig-M Co.,Ltd. Kobe headquarters
Major field:Regenerative medicine
Miner field:Genomics
Miner field:Experimental animals
R&D in the field of biology and its related business
Overview
Ig-M Co., Ltd. aims to analyze needs in the fields of bio / life science such as medicine / medicine, medical devices, functional products, etc., and form them as "objects". Our first seeds are the technical ability to obtain reliable basic data, and the second seeds are the ideas and planning powers derived by adding multifaceted evaluations to the accumulated Law date. Based on solid technology, I would like to make efforts to develop cell-related tissue products and medical devices / devices.
Product / Service / PR
‣ Cell product development:
  Cellular medicine development and evaluation methods
  Development of tissues (organs) using cells
‣ Animal experiments:
  High-spec disease/pathological model creation
  Efficacy test for pharmaceuticals and functional ingredients
‣ Animal alternative method: 3D skin RHE test/in vitro test
‣ Regenerative medicine:Development using cells and biomaterials
‣ Pharmaceuticals/medicine-related:Examination of active
  ingredients/Measurement method
Address:
4-1-1, Minatojima naka-machi, Chuo-ku, Kobe-city, Hyogo, 650-0046, Japan 

Tokyo Branch
3-3-15 Hongo, Bunkyo-ku, Tokyo ,113-0033, Japan 

TEL:
+81-78-599-9876
FAX:
+81-78-303-5575
Web site:
https://www.ig-m.biz
E-mail:
info@ig-m.biz
IKEDA SCIENTIFIC Co., Ltd.
Major field:Distributer
R&D and sale of equipment associated with regenerative medicine
Industry-Academia Collaboration Partners LLC
Integral Geometry Science Inc.
Major field:Production of research equipment
Miner field:Contract research
Miner field:Medical equipment
Development & sales of deviecs for mesurement and non-destructive testing and software for mesurement
Overview
Integral Geometry Science has developed and sold measurement device and software of image data processing. We aim at contributing to the advancement of reliability of electric components and devices, planning maintenance of social-infrastructures, and advanced medical service by cutting-edge inspection technologies.
Product / Service / PR
Nondestructive imaging apparatus of electric current - Focus 001 -
Focus 001 is a nondestructive high resolution imaging diagnostic technology for next-generation electric battery or electric devices. In the imaging procedure, two-dimensional distribution of magnetic field and the gradient of the magnetic field are measured, and a magnetic field distribution close to its source is reconstructed using these data matrixes. The usage of two boundary conditions of Maxwell-equation make the precise reconstruction possible even if there is a various stray magnetic sources around the magnetic field sensor, such as detector circuits or mechanical parts.
Address:
Kobe University Business Incubation Center,1-5-6, Minamimachi, Minatojima, Chuo-ku,Kobe-shi, Hyogo-ken, Japan, 650-0047 

(Contact Person CSO Kenjiro Kimura)

TEL:
+81-78-304-6047
Web site:
http://ig-instrum.co.jp/
E-mail:
kkimura@ig-instrum.co.jp
IQVIA Japan Group

Major field:CRO
Miner field:Regenerative medicine
Miner field:Production of drugs and quasi drugs
Regulatory consultation and clinical development service for medical device, regenerative medicine/pharmaceutical product
Overview
In April 2018, healthcare consulting firm IMS Health together with the CRO / CSO firm Quintiles Japan, combined to form the IQVIA Japan Group, with a corporate name change and rebrand. IQVIA a world leading company, with over 55,000 employees in more than 100 countries, offering information, innovative technology, and clinical trial services, utilizing data and science to the help the life science industry bring better solutions to patients.
Product / Service / PR
[IQVIA Services Japan K. K.]
CRO (Contract Research Organization): Clinical development; Safety data management; Post-marketing surveillance
CSO (Contract Sales Organization): Medical device sales & marketing support; Healthcare institutions management support
[IQVIA Solutions Japan K. K.]
Consulting services and evidence building based on pharmaceutical market data・Real World Data analysis; Commercial, management and business strategy support (technology and consulting) for the life sciences industry.
IVTeC Co., Ltd
Major field:Experimental animals
Support for the development of medical devices