COMPANY LIST
Business Expansion
on Kobe's Port Island
368
companies
as of December 31, 2019
KOBE Life Science
Cluster Company List
Companies listed in this brochure are participants of the Kobe Medical Industry Development Project and operating on Kobe Port Island. Companies are divided into each categories by their major business field on Kobe Port Island. In the case they have other business fields, it is shown in the miner field.
Search by Company name & Keyword
Business

Location

Initial
Adjuvant Cosme Japan Co., Ltd
Production and wholesale of functional cosmetics
Bando Chemical Industries, LTD.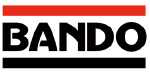 Major field:Material and Chemical products
Miner field:Production equipment
Development of medical-use films, resin/belts products for medical device
Bay bioscience Co., Ltd.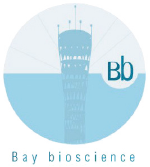 Major field:Production of research equipment
Miner field:Distributer
Research, production and sales of medicines and devices for bio-research
Overview
Bay bioscience, founded in 2001, caters to wide range of life science research field with high quality, yet affordable products that we manufacture or import from leading companies in the relevant area. We further aim to bring cutting-edge products that result from the latest development to leading researchers and help to empower the process of scientific discovery in the area of life science.
Product / Service / PR
◇Proprietary JSAN Desktop Cell Sorter.
This compact cell sorter provides straightforward and accessible operation, with simplified optical alignment and sort setups, which allows researchers to sort and target cells with ease and without assistance from a skilled instrument operator. The JSAN cell sorter is friendly to cells.
◇Ultrapure human mesenchymal stem cells; "REC" (Rapidly Expanding Cells) by PuREC Co., Ltd.
"REC" is homogeneous population of cells having high proliferation potency, multipotential, and migration capability contained within MSC isolated from human tissue.
◇Monoclonal antibodies provided by TONBO Biosciences.
◇Import and sales of Multiplex Bead Assay Reagent from Bay bioscience.
Enable to measure up to 24 analytes of soluble protein simultaneously in a single reaction by use of Flow cytometer.
Address:
5-2-5, Minatojima Minamimachi, Chuo-ku, Kobe 650-0047, Japan 

(Contact Person Yoshiko Murayama)

TEL:
+81-78-304-5881
FAX:
+81-78-304-5889
Web site:
http://www.baybio.co.jp
E-mail:
info@baybio.co.jp
FCR & Bio CO.,LTD
Major field:Production of research equipment
Sales of laboratory supplies/devices
Hospital Service Co.,Ltd.

Major field:Medical equipment
Miner field:Beauty and Health care
Miner field:Cosmetic
Import and sales of blood purification-related product and expendable supplies for medical institutions.
Overview
Distribution of medical instruments and Import & distribution medical disposables
Product / Service / PR
We provide safer medical instruments without anxiety, related to blood purification. Also, we import high-quality medical instruments and disposables, and supply them to not only the medical institutions but also the consumer. Now, we listen carefully to customer needs from overseas to expand our business internationally providing high quality and innovative MADE IN JAPAN products.
Address:
SMG BLDG 2F, 2, Kamitoba, Kitatounomoto-cho,Minami-ku, Kyoto, 601-8122 Japan 

(Contact Person Patrick Kanneberg)

TEL:
+81-75-671-2361
FAX:
+81-75-671-2309
Web site:
http://www.hps-mds.jp
E-mail:
info@hps-mds.jp
Japan Food Inspection Corporation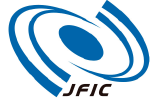 Major field:Contract research
Miner field:Cosmetic
Research of the laboratory method related to ingredient analysis of specified health food and functional food
KANAE CO.,LTD

Major field:Packaging
Miner field:Production of drugs and quasi drugs
Miner field:Cosmetic
Contract Packaging ,R&D
Overview
KANAE was founded in 1956 as a business that processes and sells flexible packaging materials. Since then, we have expanded our business throughout the world, and nowadays widely offer optimal packaging solutions to almost 700 valued customers in the pharmaceutical, medical, cosmetics and food industries, by utilizing rich experience, know-how, and R&D capabilities.
In order to expand and enhance our business foundation, we established a creative/development type plant and R&D Lab. in Port Island.
Product / Service / PR
As an integrated packaging company, KANAE provides optimal packaging solutions to our valued customers through 3 key businesses – Packaging materials, Contract packaging and Packaging machinery.
Kobe plant, equipped with the latest facilities which meet GMP standards, provides high quality contract packaging services for pharmaceuticals, cosmetics, and Clinical Trial Materials.
The R&D Lab. is committed to developing original packaging materials/formats and packaging systems to meet customers' requirements.
Address:
5-2-7, Minatojima-minamimachi, Chuo-ku, Kobe 650-0047 JAPAN 
TEL:
+81-78-306-6041
FAX:
+81-78-306-2840
Web site:
https://www.kk-kanae.jp/en/
KiSCO Co., Ltd.
Major field:Medical equipment
Planning, R&D, production and sales of medical equipment
Overview
KiSCO Group is engaged in developing and selling spinal fixation implants, fracture fixation devices, joint prosthesis, and other implants for contributing in a significant way to improve patients' Quality-of-Life as joint development with KOL doctors under the corporate philosophy: "KiSCO-people creating innovative devices and providing high-quality service to medical experts for better health worldwide".

In November, 2011, KiSCO has become a subsidiary of Otsuka Medical Devices Co., Ltd., which is a wholly-owned company of Otsuka Holdings Co., Ltd.
Product / Service / PR
KiSCO products are used in the orthopedics, mainly in the spinal and trauma surgery.
Followings are some of the main products from a wide product range of KiSCO.
【Spinal Product】
・Odalys Pedicle Screw System: thoracolumbar posterior fixation system
・L-Varlock: lumbar posterior intervertebral cage
・RENG Spinal System: minimally invasive pedicle screw system
【Trauma Product】
・OLSⅡ Nail System: intramedullary nail for proximal femoral fracture
・Dual SC Screw System: femoral neck fixation screw
・TresLock Screw System: femoral neck fixation plate and screw
KOBE BIO ROBOTIX CO.,LTD.
Major field:Production of research equipment
Development and sales of bio/laboratory-use containers with two-dimensional barcode
Kouai kagaku CO.,LTD.
Major field:Cosmetic
Miner field:Production of drugs and quasi drugs
Miner field:Beauty and Health care
R&D and production of functional cosmetics