COMPANY LIST
Business Expansion
on Kobe's Port Island
368
companies
as of December 31, 2019
KOBE Life Science
Cluster Company List
Companies listed in this brochure are participants of the Kobe Medical Industry Development Project and operating on Kobe Port Island. Companies are divided into each categories by their major business field on Kobe Port Island. In the case they have other business fields, it is shown in the miner field.
Search by Company name & Keyword
Business

Location

Initial
Bando Chemical Industries, LTD.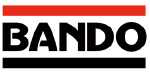 Major field:Material and Chemical products
Miner field:Production equipment
Development of medical-use films, resin/belts products for medical device
Bay bioscience Co., Ltd.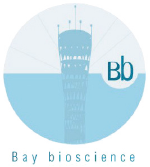 Major field:Production of research equipment
Miner field:Distributer
Research, production and sales of medicines and devices for bio-research
Overview
Bay bioscience, founded in 2001, caters to wide range of life science research field with high quality, yet affordable products that we manufacture or import from leading companies in the relevant area. We further aim to bring cutting-edge products that result from the latest development to leading researchers and help to empower the process of scientific discovery in the area of life science.
Product / Service / PR
◇Proprietary JSAN Desktop Cell Sorter.
This compact cell sorter provides straightforward and accessible operation, with simplified optical alignment and sort setups, which allows researchers to sort and target cells with ease and without assistance from a skilled instrument operator. The JSAN cell sorter is friendly to cells.
◇Ultrapure human mesenchymal stem cells; "REC" (Rapidly Expanding Cells) by PuREC Co., Ltd.
"REC" is homogeneous population of cells having high proliferation potency, multipotential, and migration capability contained within MSC isolated from human tissue.
◇Monoclonal antibodies provided by TONBO Biosciences.
◇Import and sales of Multiplex Bead Assay Reagent from Bay bioscience.
Enable to measure up to 24 analytes of soluble protein simultaneously in a single reaction by use of Flow cytometer.
Address:
5-2-5, Minatojima Minamimachi, Chuo-ku, Kobe 650-0047, Japan 

(Contact Person Yoshiko Murayama)

TEL:
+81-78-304-5881
FAX:
+81-78-304-5889
Web site:
http://www.baybio.co.jp
E-mail:
info@baybio.co.jp
BAYAREA Co.
Major field:Patent
Miner field:IT
Miner field:Other
Providing business support services for medical related companies
Bayer Yakuhin, Ltd.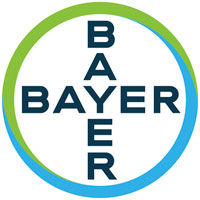 Major field:Assisting businesses, Rental Laboratories and offices
Miner field:Drug discovery
Operation of CoLaborator Kobe, an incubation space with fully-furnished lab and office infrastructure.
Beauty Hi-tech Innovation Co., Ltd.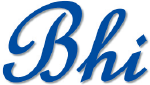 Major field:Cosmetic
Miner field:Contract research
Miner field:Material and Chemical products
R&D, import/exports of functional cosmetic and quasi drug products
Overview
We focus on developing functional cosmetics that act directly on the cells and genes of human skin and hair, improving their physiological functions. Based on leading-edge dermatology and hair science, we aim to create high-quality functional cosmetics, combining sophisticated research techniques in Japan with manufacturing and marketing capabilities in China. We also conduct international trading of cosmetics and cosmetic raw materials between Japan and China.
Product / Service / PR
1. Contract R&D and consultation service in cosmetic areas.
2. International trading and sales in cosmetic products, cosmetic raw materials, etc.
Address:
KIBC605, 5-5-2, Minatojima-Minamimachi,Chuo-ku, Kobe, Japan. 650-0047. 

(Contact Person Yumiko Nakagawa)

TEL:
+81-78-381-5302
FAX:
+81-78-303-3077
Web site:
http://www.bhinova.com/
E-mail:
info@bhinova.com
Bee Brand Medico Dental Co., Ltd.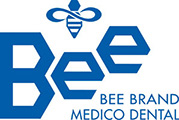 Major field:Production of drugs and quasi drugs
Miner field:Medical equipment
Miner field:Cosmetic
R&D of dental medication, quasi drugs, and dental equipments
Bethel Co., Ltd.
Major field:Production equipment
Miner field:Production of research equipment
Development of medical devices using precise plastic formation technology
Overview
- Manufacture of the plastic component of medical treatment and health care.
- Plastic injection molding.
- Design and trial production of product development
Product / Service / PR
Bethel has experience of manufacturing dental care products, nursing equipment, and sanitary goods.
The needle tip used especially at the time of dental care has a tip as thin as 0.4 mm, and also it is fabricating by giving an angle so that a molar may be reached.
Bethel believes concept stage of manufacturing is very important. After conducting the modeling and flow analysis of a product, the optimal form is proposed, and Bethel supports from the trial production by 3D printer, rapid prototyping machine, casting, and cutting.
Mass production by using injection molding is our professional filed. For additional service, Bethel handles packaging and sterilization. Bethel is capable of OEM production. ISO 13485 Certified.
BGI JAPAN K.K.
Major field:Genomics
Miner field:IT
Contracted business and collaborative research of various genome analysis
Overview
BGI, the world's largest genomics organization, has established BGI JAPAN K.K. in Japan. BGI JAPAN K.K. is engaged in the genomics research and service of human genes, disease, plants and animals, microorganisms, environment and energy. As your premier scientific partner, by the research achievements and the technical know-how obtained in the past ten years, together with the advanced equipments we provide a comprehensive list of genomic solutions to meet your research needs.
Product / Service / PR
Powered by high through put sequencers platform, we provide reliable, high-quality sequencing results with industry-leading turnaround time. Our high-performance supercomputing facilities and bioinformatics center (with 1000 professionals) provide the hardware and software tools and analysis capabilities to support genomics research studies. We provide reliable technical support across the genome analysis, protein analysis, RNA analysis, epigenetics and genotyping.
Address:
Kobe KIMEC Center BLDG.8F,1-5-2 Minatojima-minamimachi,Chuo-ku,KobeCity,Hyogo-pref.650-0047,JAPAN 

(Contact Person Sujie Cao)

TEL:
+81-78-599-6108
FAX:
+81-78-599-6109
Web site:
https://www.bgi.com/jp/
E-mail:
bgijapan@genomics.cn
BIG LINE Co.,LTD.
Major field:Medical equipment
Manufacturing and sales of disingectant and dental equipment
Overview
The manufacture and sale of medical equipment.
Product / Service / PR
【Product】DENTISTAR Ⅱ eco, DENTISTAR SHIEL, BONIDA DUAL Alpha, OZONOIL-α, OZONOIL-αs, BREAXi etc.
【PR】The experience and many years,direct,our president has been involved in the medical field,it is possible to cooperation with each research institutes: What we need in the future from now. While ingenuity always,we will continue to contribute to society as a manufacturer that is trusted by everyone.
Address:
316, Kobe Incubation Office, 9-1, Minatojima, Chuo-ku, Kobe-shi, Hyogo 

(Contact Person Hiroshi Shibata)

TEL:
+81-78-335-5241
FAX:
+81-78-335-5426
E-mail:
e.teck-3727@e-teck.co.jp
R&D and production of raw materials for health foods or cosmetics
Overview
We research, develop and manufacture health food ingredients and cosmetic ingredients, utilizing the culture technology of microorganisms and the results of joint research with universities and public research institutions.
We have the philosophy of "creating something really good for the human body, backed by solid research results."
We conduct basic and applied research in house and develop original materials that make use of the results.
Product / Service / PR
We are working on the development of health food ingredients and functional food ingredients.
"Kinokuni Euglena" is a powdered new strain of Euglena discovered in Wakayama Prefecture.It is known to contain high protein and high quality amino acids and is a useful material as a protein source.
"Blueberry stem extract" has been found to have the ability to keep blood vessels strong, and it is a useful material not only for health but also for beauty.
Address:
7-2-6, Minatojimaminamimachi, Chuo-ku Kobe-shi, Hyogo, 650-0047, Japan 

(Contact Person Yo Goto)

TEL:
078-304-7855
FAX:
078-304-7856
Web site:
http://ge-hd.co.jp/
E-mail:
ygoto@ge-hd.co.jp