KOBE Biomedical Innovation Cluster newsletter vol.8

- February 2021 -

vol.8 February 2021
Hello, Cold days continues here in Kobe, but we are starting to sense the early signs of spring. In the cold weather, plum blossoms are one of the first to announce the arrival of spring. We enjoy the monotone landscape gradually become more colorful with those flowers.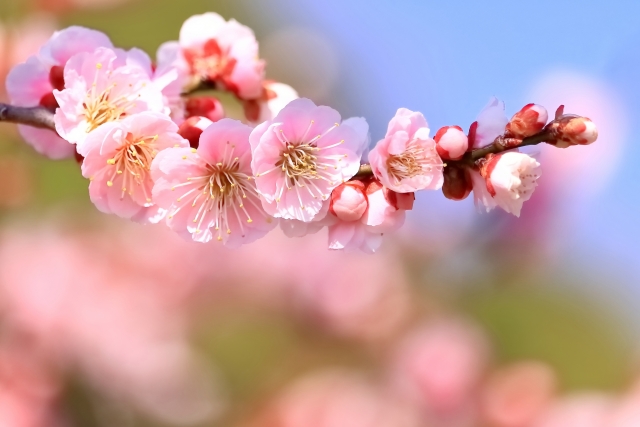 "春一番 Haru-Ichiban" is namely "the first of spring", and it is the first strong southern wind of the year, and considered to be coming of spring. It becomes unseasonably warm when "春一番" blows, and typically it gets very cold right after it. The cycles of cold days and warm days continues for awhile, but it won't be long before spring comes!


This is our 8th issue of KBIC Newsletter. If you missed any of our past issues, please visit e-newsletter archive page ( https://www.fbri-kobe.org/kbic/english/newsletter/ ) , which is a new feature of KBIC website.
FBRI Editorial Team
UPCOMING EVENTS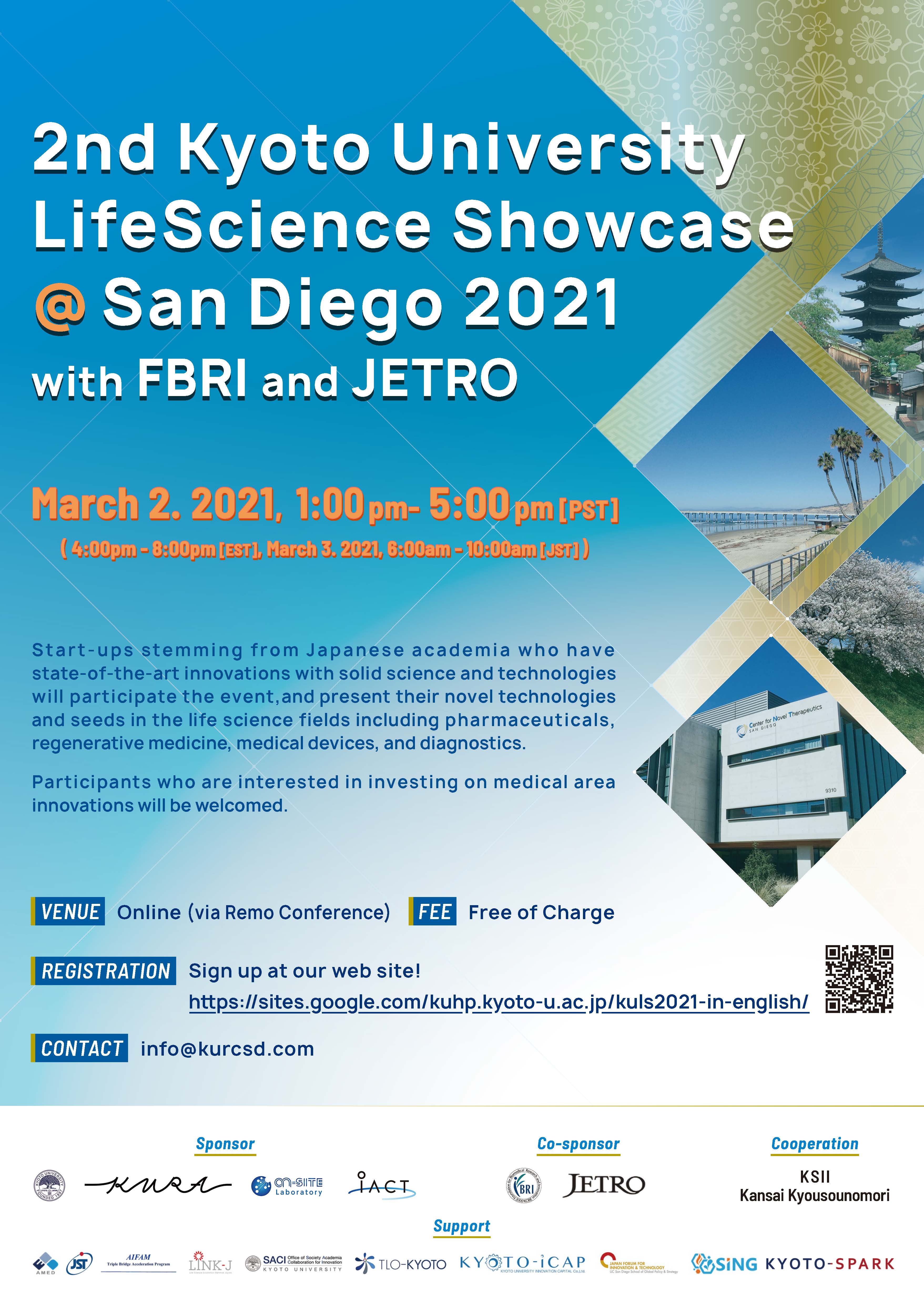 【Showcase】
2nd Kyoto University Life Science Showcase @ San Diego 2021 - with FBRI and JETRO -
Date/Time: March 2, 2021 1:00pm ~ 5:00pm (PST)
Venue: Online (via Remo Conference)
Fee: Free of Charge
This event will be held to introduce cutting edge technologies and seeds in the life science fields that originated from Japanese top-ranked academia including Kyoto University. This will be an excellent opportunity for US investors, VC or technology scouts from pharmaceutical companies to discover promising startups.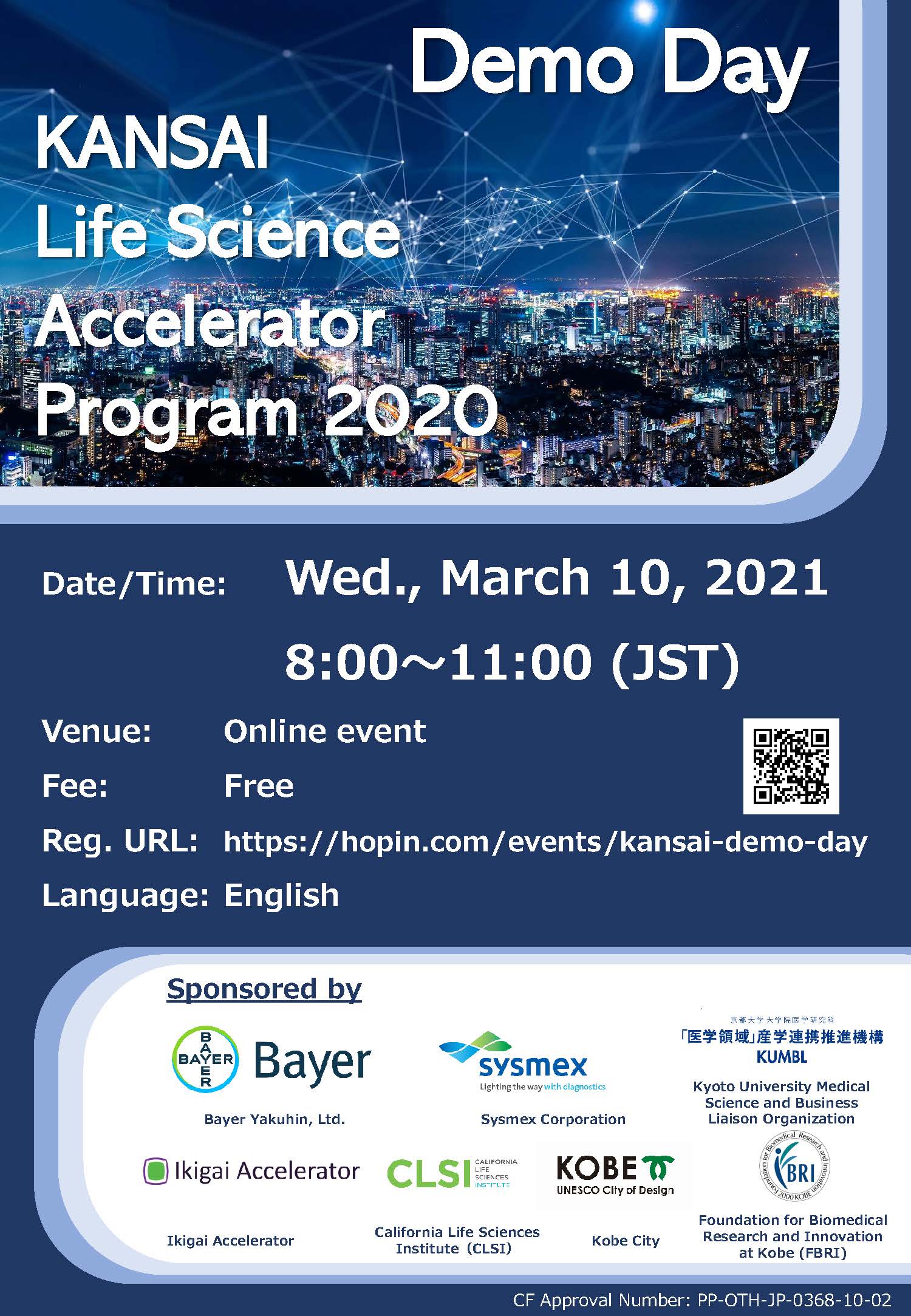 【Pitch to Investors】
KANSA Life Science Accelerator Program
Date/Time: March 10, 2021 8:00pm ~ 11:00pm (JST)
Venue: Online
Fee: Free of Charge
Kansai Life Science Accelerator Program, an accelerator program for Japanese life science startup companies, invites you to this Demo Day event featuring six Japanese life science startups that participated in the 2020 program. The companies received a 10-week advisory session from dedicated advisors and will be presenting their business, seeking financial and/or business partners in the global market. Please join us!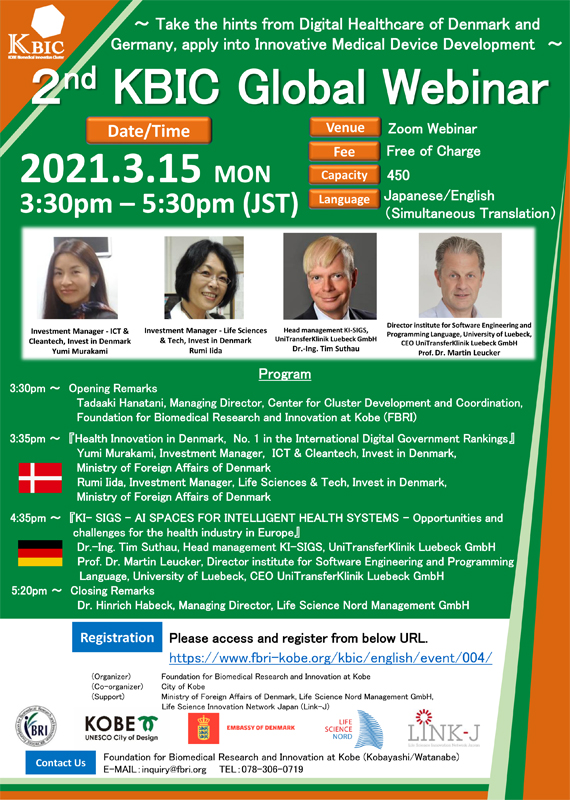 【Webinar】
2nd KBIC Global Webinar
Date/Time: March 15, 2021 3:30pm ~ 5:30pm (JST)
Venue: Online
Fee: Free of Charge
Take the hints from Digital Healthcare of Denmark and Germany, apply into Innovative Medical Device Development.
Visit KBIC website !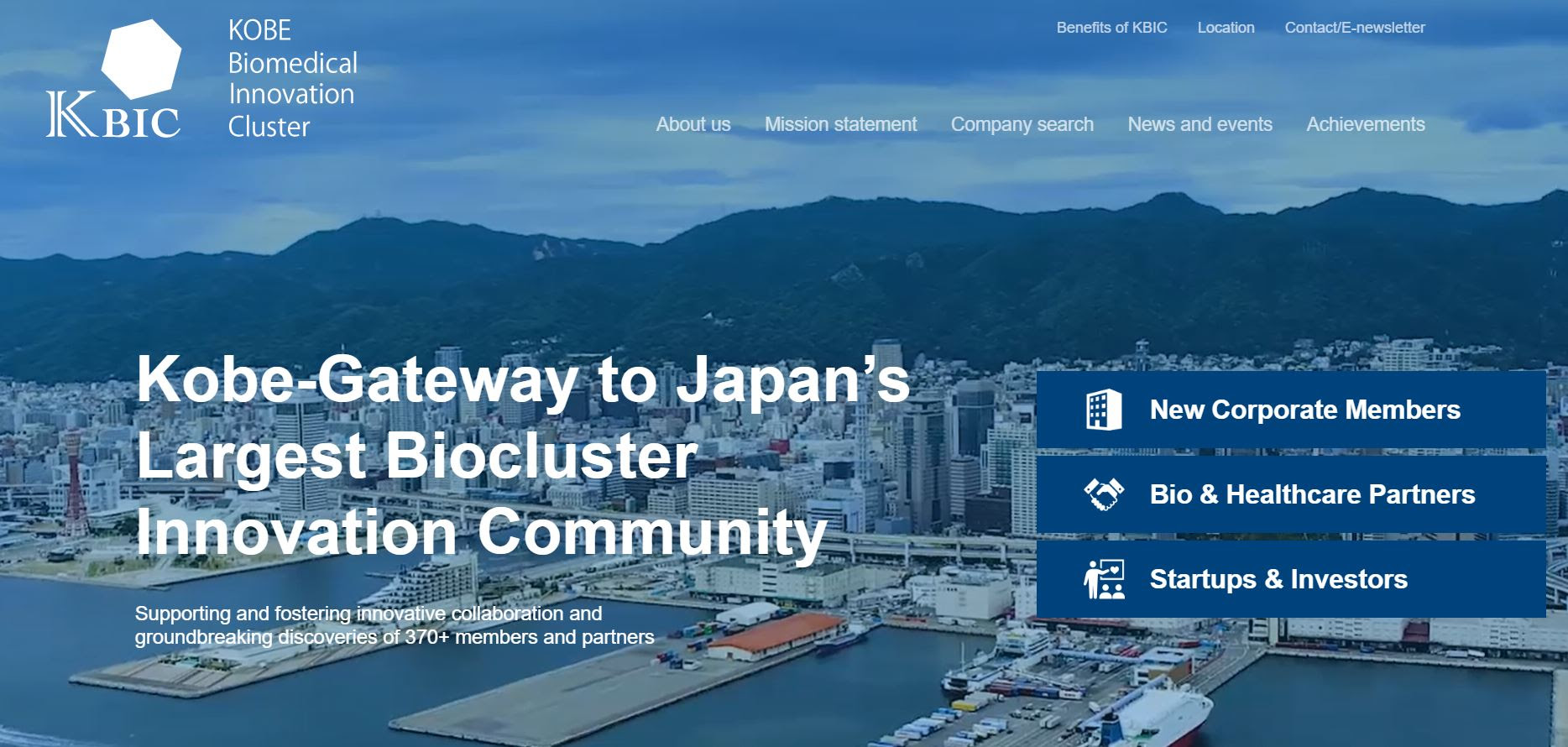 Issued by Foundation for Biomedical Research and Innovation at Kobe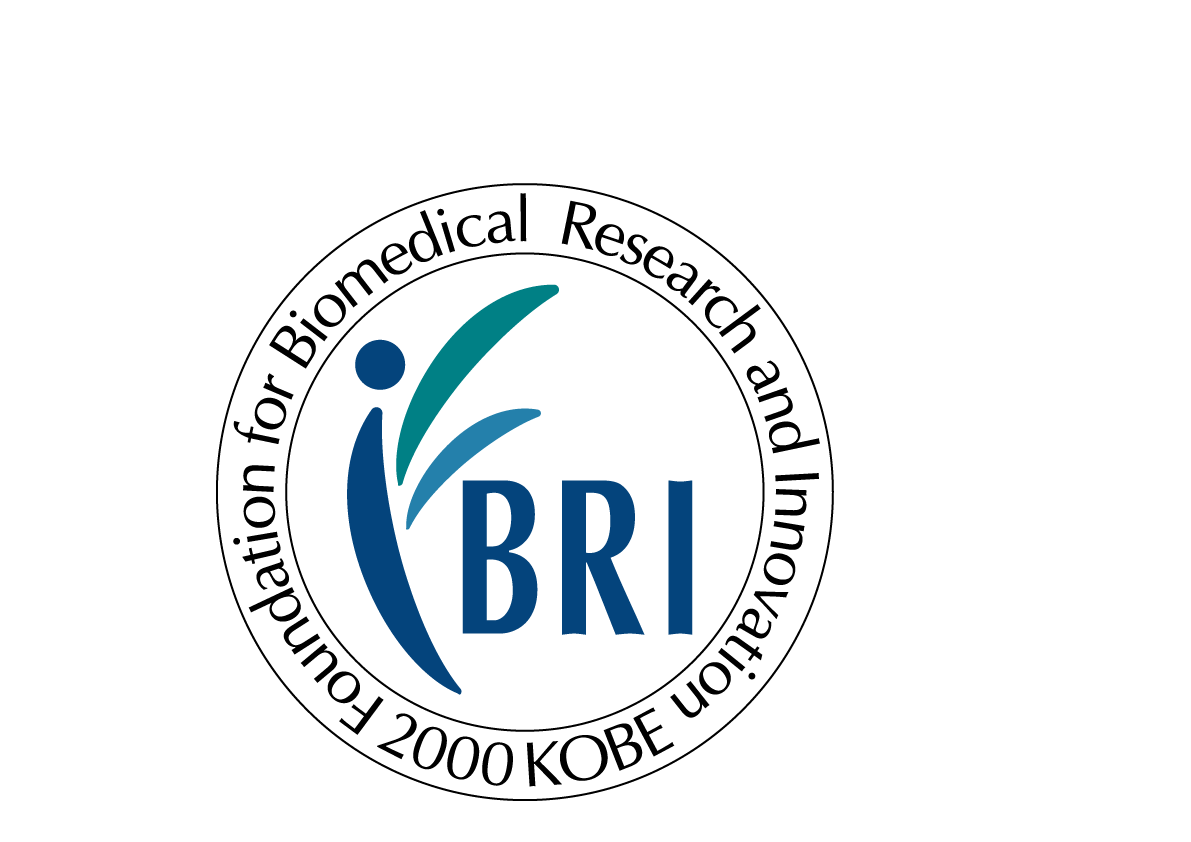 ≫ Subscribe for E-newsletter