KOBE Biomedical Innovation Cluster newsletter vol.37

- July 2023 -

vol.37 July 2023

Hello,

29th "OPEN INNOVATION café" event was held in KBIC on July 21, 2023 ! This event is to provide partnering opportunities for joint research, product development and expansion of business channels to cluster member companies, and meticulously planned so that participants can join in relaxing mood by continuously introducing new plans not only for official presentations.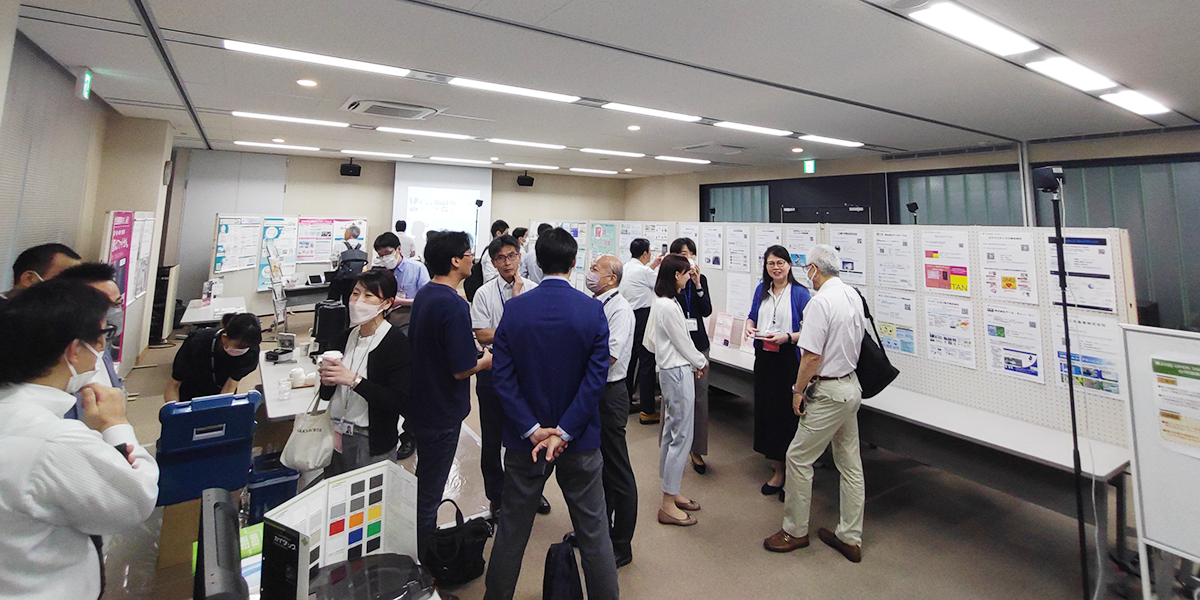 This time, participants from Kobe area and many other places stopped by the booth of 6 exhibitors and poster sessions onsite. 57 of cluster member companies prepared posters and it generated great interests of participants as well. It became good opportunity for the introduction of newly joined companies, new products/services and the business matching for companies aiming the new entry to medical field and we were happy to see the participants enjoyed talking in-person in good mood.
29th "OPEN INNOVATION café"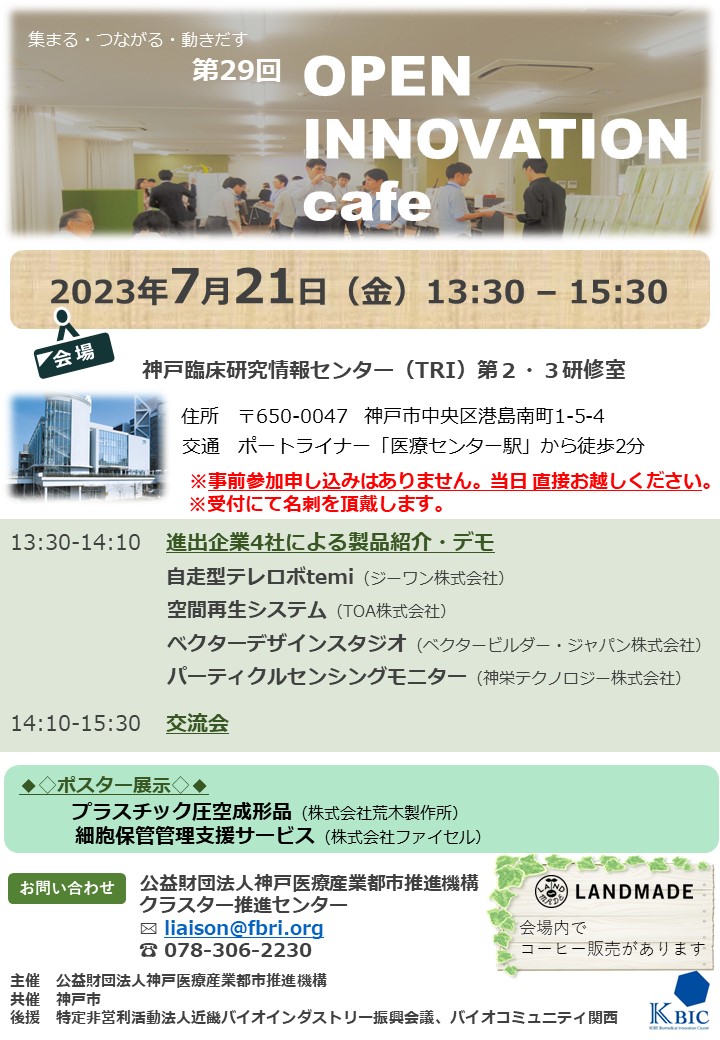 "OPEN INNOVATION café" started from a small lunch gathering and has grown one of major events in the cluster. We continue to transmit the information of KBIC valuing onsite contacts!

If you want to catch up with KBIC activities, please visit Newsletter Archive.


FBRI Editorial Team
NEWS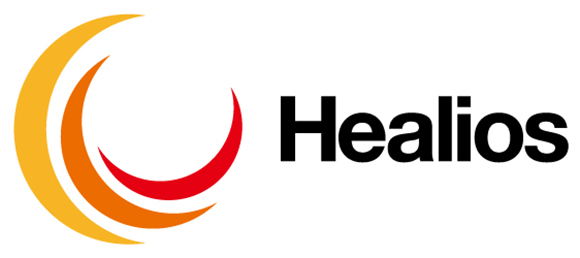 AMI Inc. has raised 910 million JPY in Series B round financing
(Published: June 6, 2023)
AMI Inc., a member company of Kobe Biomedical Innovation Cluster (KBIC), has raised a total of 910 million JPY from seven companies in a Series B round of financing.

With this funding, AMI will accelerate the sales expansion of its regulatory-approved "AMI-SSS01 Series Phonocardiograph." Concurrently, AMI is making strides towards obtaining regulatory approval for its proprietary cardiac disease diagnosis assist software and furthering the R&D of digital biomarkers, a cutting-edge approach for early detection and prevention of severe heart conditions.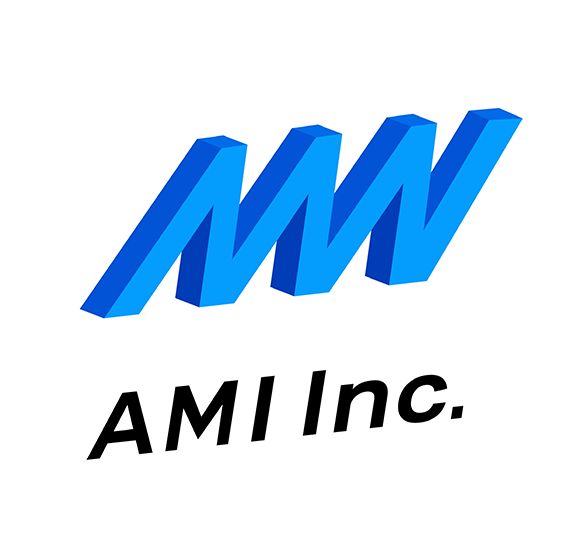 The Japanese MedTech & HealthTech Market 2023
Learn extensive insights into the Japanese MedTech market trend including a breakdown of major diseases and medical expenditures, healthcare systems as well as regulations and key players in the MedTech market in Japan.
How to Set Up Your Medical Business in Japan
Are you ready to expand your medical business in Japan?
Here's a complete guide that tells everything you need to know about starting up your business in Japan!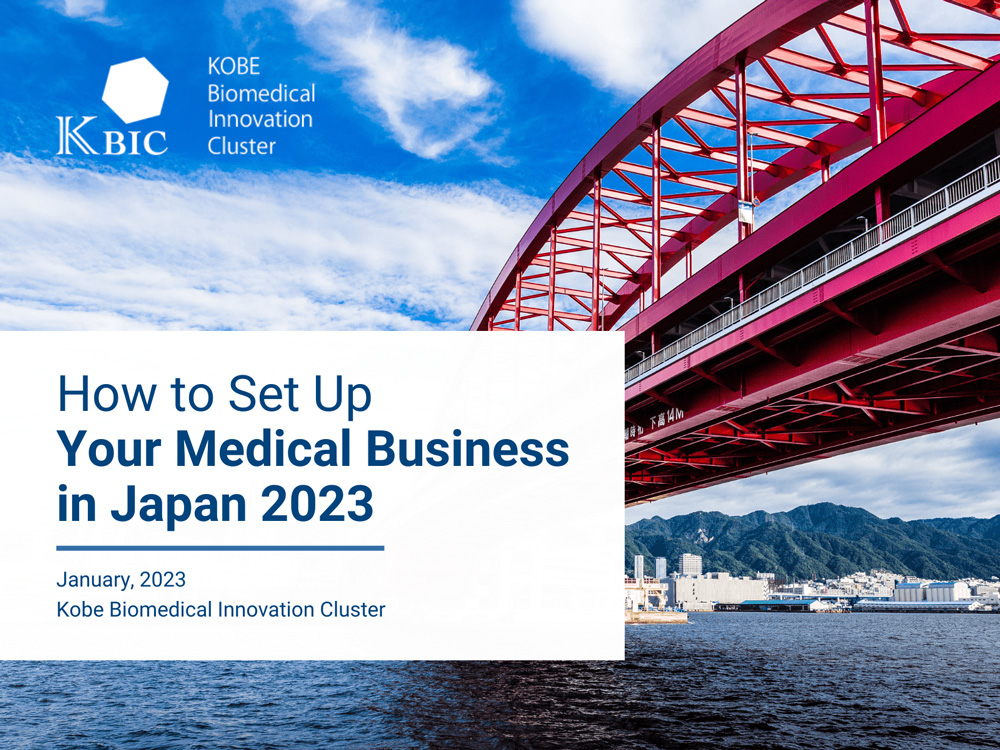 Table of Contents
1. Business Startup Overview
2. All you need to know about the Startup VISA
3. Renting a House and Resident Registration
4. Obtaining a Phone Number, a Name Seal and Personal Bank Account
5. Business Manager VISA
6. Incorporating a Business and Renting an Office
7. How to open corporate bank account
8. How to Sign Up for Social and Labor Insurance
9. Introducing Kobe Biomedical Innovation Cluster
10. Testimonials
Grow Your Medical Business in Kobe!
We help international medical business thrive in Japan with world-class research institutes and facilities.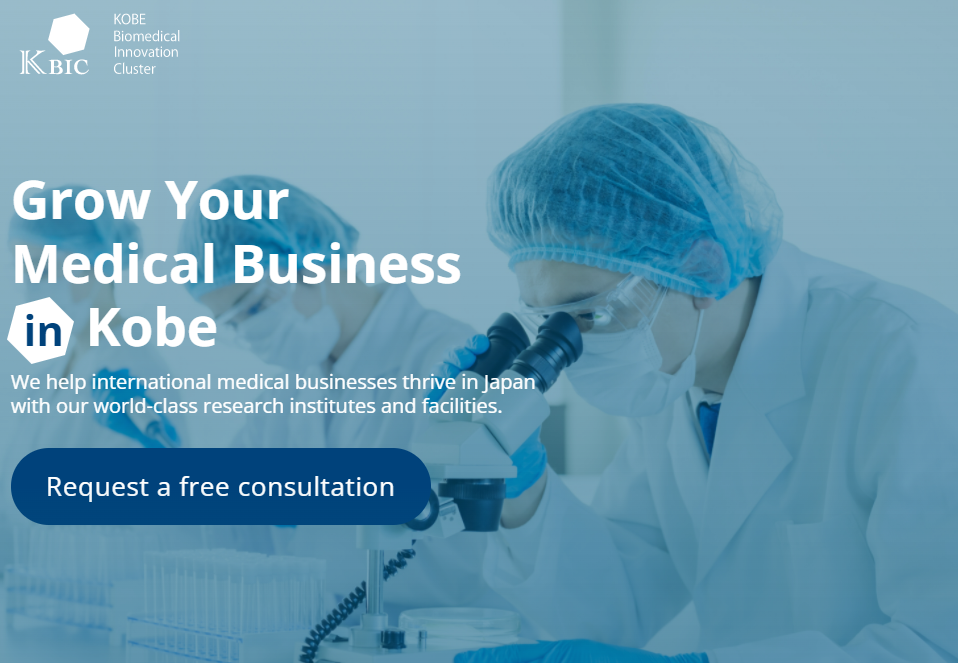 Foundation for Biomedical Research and Innovation at Kobe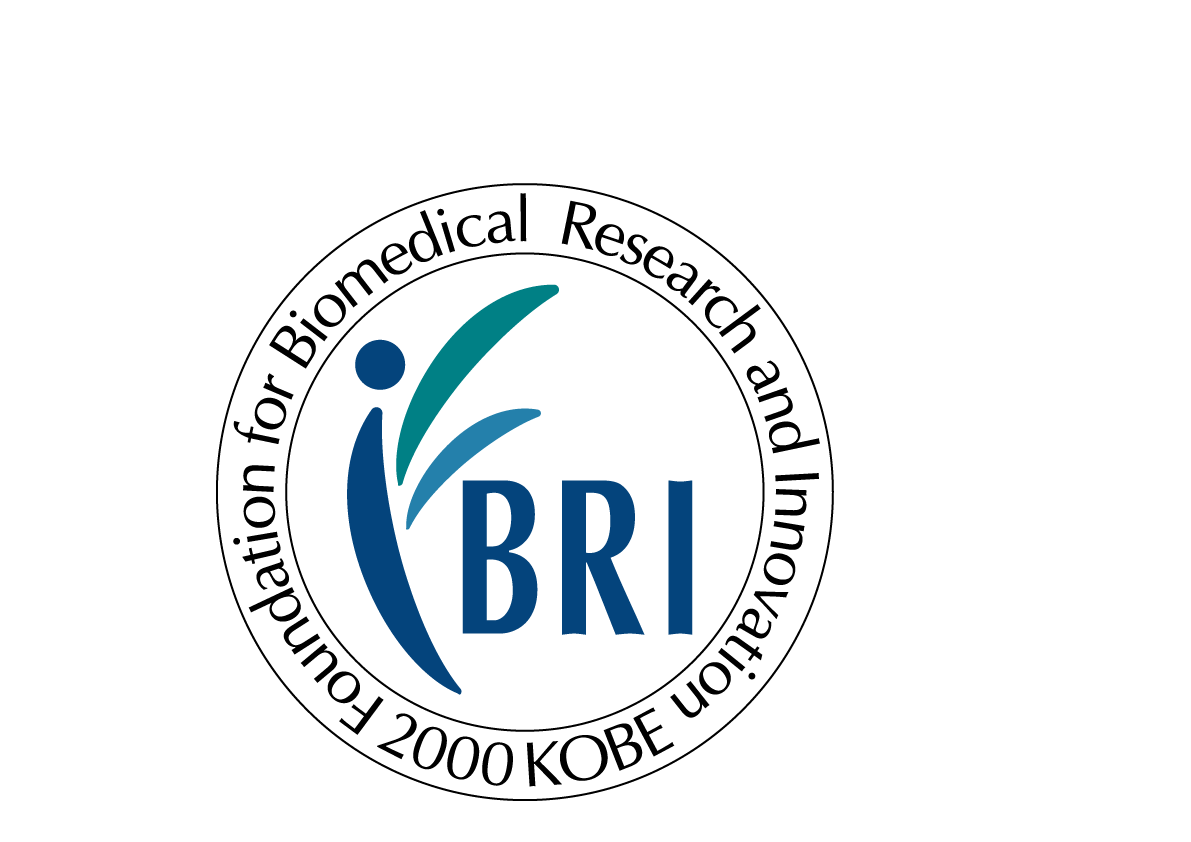 ≫ Subscribe for E-newsletter